Victor James Osimhen has been in outstanding form this year, helping his Napoli team win the Italian championship. It wouldn't be unexpected to see him go for a hefty transfer fee soon.
PSG is one of his suitors, according to Il Mattino. However, Man United has also previously talked about the potential purchase and is now predicted to have a tiny advantage over their rivals. The Red Devils have had a difficult season and undoubtedly need to reinforce up front. Erik ten Hag's team isn't yet certain to place in the top four and has been overly dependent on Marcus Rashford for goals ever since Cristiano Ronaldo left.
After once again underperforming in the Champions League, PSG also needs to make adjustments, and Osimhen appears to be the ideal partner for Kylian Mbappe if Lionel Messi decides to depart at the conclusion of his contract. It will be interesting to see how this plays out because PSG might end up being more alluring than United, especially if they fail to finish in the top four of the Premier League. Nevertheless, the allure of playing in England may be too great to resist.
Victor Osimhen
Victor James Osimhen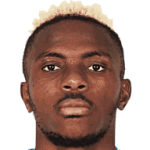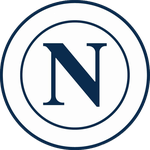 Napoli
Forwarder

Nigeria
Age: 25
185 cm
78 kg
Season 2022/2023
Passes
361
11.3
69.7%
Avg
Succ
This season he played in total 28 times for 2279 minutes for Serie A.
Victor Osimhen scored 23 goals for Napoli. He procured 4 assists. He received 4 yellow cards and no red cards.
His team is currently 1st in Serie A. In the last match Napoli won 1-0 against Fiorentina. The next match in Serie A will be against Monza.
The last time the teams played each other, the score was 1-0 for Napoli.
Manchester United performance and stats
Manchester United is currently 4th in the Premier League with 63 points.
In the last 34 games, it has won 19 times, drawn 6 times, and lost 9 times. In its last match, Manchester United lost 1-0 against West Ham United.​​
It has a positive goal difference after scoring 49 goals and conceding 41.​
Manchester United will play the next match in Premier League against Wolverhampton Wanderers on Saturday 13th of May in Manchester. The prediction is Manchester United winning the match.​
Paris Saint Germain performance and stats
Paris Saint Germain is currently 1st in the Ligue 1 with 78 points.
In the last 34 games, it has won 25 times, drawn 3 times, and lost 6 times. In its last match, Paris Saint Germain won 1-3 against Troyes.​​
It has a positive goal difference after scoring 79 goals and conceding 35.​
Paris Saint Germain will play the next match in Ligue 1 against Ajaccio on Saturday 13th of May in Paris. The prediction is Paris Saint Germain winning the match.​