ADANA. Adanaspor snatched a late win Altınordu 1-0 after U. Yazgili scored just 1 goal (88′).
The match was played at the İsmet Atlı Stadyumu stadium in Adana on Monday and it started at 5:00 pm local time. The referee was Oğuzhan Çakır with the assistance of Mehmet Şengül and Mehmet Kapluhan. The 4th official was Enes Kanpara. The weather was cloudy. The temperature was pleasant at 20 degrees Celsius or 68.02 Fahrenheit. The humidity was 73%.​
Match Statistics​
Ball possession
None of the teams had an upper hand in terms of ball possession. Adanaspor was in possession of the ball for 54% of the time vs. Altınordu that controlled the ball for 46% of the time.
Attitude and shots
Altınordu was more aggressive with 58 dangerous attacks and 8 shots of which 4 were on target. Nonetheless, Adanaspor was capable to find the solution to win this match.​
Adanaspor shot 8 times, 4 on target, 4 off target. On the other side, Altınordu shot 8 times, 4 on target, 4 off target.
Cards
Adanaspor didn't receive any yellow card. Talking about the opposition, Altınordu received 2 yellow cards (E. Destan and M. Yilmaz).
Match Timeline
67'
Feyttullah Gürlük
- sub ->
F. Metin
Ahmethan Köse
- sub ->
S. Kaya
70'
Orkan Çınar
- sub ->
C. Ozdemir
71'
75'
Sami Satılmış
- sub ->
R. Aydin
75'
Anıl Arıcıoğlu
- sub ->
A. Ozek
Standings
After playing this contest, Adanaspor will have 12 points like Boluspor and Samsunspor to stay in the 13th place. Regarding the opposition, Altınordu will stay with 10 points like Manisa BBSK to stay in the 17th place.
Next matches
In the next match in the 1. Lig, Adanaspor will play away with Balıkesirspor on the 7th of November with a 6-3 head to head statistic in favor of Balıkesirspor (3 draws).
Altınordu will host Eyüpspor on the 6th of November with a 0-0 head to head statistic.
Adanaspor – Formation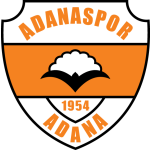 Adanaspor
Substitutes
Adanaspor started with a 3-4-1-2 line-up (3-4-1-2).
The manager Sait Karafırtınalar decided to play with the following team: G. Karačić, I. Donkor, Y. Roche, E. Korkmaz, U. Yazğılı, Ö. Çakı, C. Özdemir, T. Bruns, F. Üzüm, O. Ožegović and S. Kaya.
The home team had on the bench: B. Çapkınoğlu, İ. Aksu, A. Köse, R. Hanlı, Y. Aït Bennasser, Harun Kaya, S. Tetteh and O. Çınar.
Substitutions
Adanaspor made 4 changes: Y. Roche for Y. Ait Bennasser (38′), S. Kaya for A. Kose (70′), C. Ozdemir for O. Cinar (71′) and O. Ozegovic for S. Tetteh (90′).
Altınordu – Formation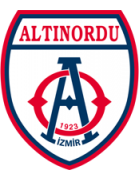 Altınordu
Substitutes
Altınordu started with a mid-fielder-oriented line-up (4-1-4-1).
On the other side, Hüseyin Eroğlu played with: A. Yanar, R. Koçak, Y. Arslan, F. Metin, V. Fındıklı, R. Aydın, K. Sürmeli, M. Yilmaz, A. Özek, A. Dereli and H. Yener.
These were the players on the bench: S. Satılmış, E. Gürlük, R. Kaya, B. İnce, K. Fakılı, E. Destan, E. Emir, A. Arıcıoğlu and M. Kocaer.
Substitutions
Altınordu made 5 changes: F. Metin for F. Gurluk (67′), A. Dereli for E. Destan (67′), A. Ozek for A. Aricioglu (75′), R. Aydin for S. Satilmis (75′) and K. Surmeli for B. Ince (90′).
Results of the day
These are the results of the day in the 1. Lig.​