LONGEVILLE-LèS-METZ. Troyes beats Metz with a 2-0 win with a goal from G. Rodrigues (50′) and a goal from X. Chavalerin (84′). Metz lost this match even if it was superior in terms of ball possession (63%).
The match was played at the Stade Saint-Symphorien stadium in Longeville-lès-Metz on Sunday and it started at 1:00 pm local time. In front of 15,269 spectators.​ The referee was Pierre Gaillouste with the help of Cyril Mugnier and Alexandre Viala. The 4th official was Ali Djedid.
Metz started with an extremely aggressive line-up. On the other side, Troyes adopted for a 5-4-1 formation.
Metz – Formation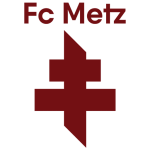 Metz
Substitutes
Frédéric Antonetti decided to play with the following team: Alexandre Oukidja (6.5), Dylan Bronn (7.0), Boubakar Kouyate (7.0), Matthieu Udol (7.1), Fabien Centonze (7.1), Digbo Maiga (6.4), Vincent Pajot (7.8), Thomas Delaine (6.8), Lamine Gueye (6.7), Ibrahima Niane (6.6) and Pape Matar Sarr (7.7).
The home team had on the bench: Cheick Tidiane Sabaly, Lenny Joseph, Sikou Niakate, Warren Tchimbembé, Amine Bassi, Nicolas de Préville (6.6), Ousmane Ba, Boubacar Traore (6.4) and Papa Ndiaga Yade (6.2).
Best player: Vincent Pajot​
The player that probably impressed the most for Metz was Vincent Pajot.
His rating is (7.8) with 71 passes (90% accurate) and 2 key passes. He was won 11 duels out of 15. He performed 1 cross.
Troyes – Formation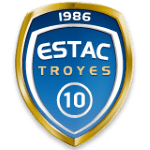 Troyes
Substitutes
On the other side, Laurent Antonetti played with: Gauthier Gallon (7.1), Issa Kabore (7.2), Karim Azamoum (7.0), Jimmy Giraudon (7.3), Yoann Salmier (6.7), Giulian Biancone (7.1), Gerson Rodrigues (6.3), Rominigue Kouame (6.8), Florian Tardieu (7.1), Xavier Chavalerin (8.8) and Yoann Touzghar (6.4).
They had on the bench: Renaud Ripart, Dylan Chambost (7.0), Sebastien Renot, Tristan Dingome (7.6), Patrick Roberts, Levi Lumeka, Oualid El Hajjam (6.5), Mama Baldé (6.1) and Tanguy Zoukrou (6.2).
Troyes could not rely on the presence of D. Chambost (injured).
Best player: Xavier Chavalerin​
The player that probably impressed the most for Troyes was Xavier Chavalerin.
His rating is (8.8) with 1 goal, 32 passes (71% accurate) and 1 key pass. He was won 7 duels out of 10.
Match report​
Metz was in firm control of the ball 63% while Troyes was struggling with a 37% ball possession.
Metz was more aggressive with 40 dangerous attacks and 15 shots of which 2 were on target. Nevertheless, Troyes was able to find the solution to win this match.​
Metz shot 15 times, 2 on target, 13 off target. On the other side, Troyes shot 10 times, 5 on target, 5 off target.
Cards
Metz received 2 yellow cards (H. Maiga and N. De Preville). On the opposite sidee, Troyes received 1 yellow card (K. Azamoum).
Match Timeline
59'
Papa Yade
- sub ->
T. Delaine
66'
Mama Baldé
- sub ->
G. Rodrigues
84'
Xavier Chavalerin
(goal)
T. Dingome
85'
Tanguy Banhie-Zoukrou
- sub ->
Y. Salmier
Standings
After this encounter, Metz will stay with 3 points to stay in the 18th place. On the opposite side, Troyes will have 4 points to stay in the 16th place.
In the next match in the Ligue 1, Metz will play away against Strasbourg on the 17th of September with a 3-3 head to head record. Troyes will host against Montpellier on the 19th of September with a 2-0 head to head in favor of Montpellier (4 draws).
Results of the day
These are the results of the day in the Ligue 1.​