With a post on Instagram, the Spanish influencer accused Lucas Hernández of having an affair with Cristina Buccino. Without wasting any time, Amelia Lorente wrote some incisive lines about the footballer on Instagram stories: "Now you can stop playing a double game , Lucas Hernandez. I'm giving him to you, Cristina Buccino. Don't forget that you have TWO children that you don't come to see"
Perhaps it was no coincidence that Amelia Lorente made her social criticism at the same time that Benjamin Pavard and the Bayern Munich player were in Milan to see Theo Hernandez's game versus Lecce at the San Siro.
Cristina Buccino, a singer, is not new to being associated with well-known athletes: in the past, Daniele Scardina, Andrea Iannone, and Cristiano Ronaldo were all at the center of gossip along with the name of the calabrese showgirl. The Italian model and showgirl have more than 3 million followers on Instagram. She is best known for serving as one of the professors on Rai 1's L'Eredità from 2010 to 2012 and for appearing at the 2015 Isle of the Famosi.
Lucas Hernández
Lucas Hernández Pi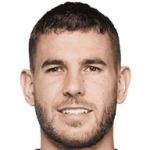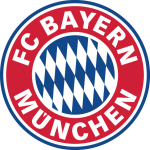 FC Bayern München
Defender

France
Age: 27
182 cm
76 kg
Season 2022/2023
Passes
350
50.0
88.1%
Avg
Succ
This season he played in total 7 times for 479 minutes for Bundesliga.
Lucas Hernández didn't score any goal for FC Bayern München. He procured no assists. He received 1 yellow card and no red cards.
His team is currently 2nd in Bundesliga. In the last match FC Bayern München lost 3-1 against FSV Mainz 05. The next match in Bundesliga will be against Hertha BSC.
The last time the teams played each other, the score was 3-1 for FSV Mainz 05.
FC Bayern München performance and stats
FC Bayern München is currently 2nd in the Bundesliga with 59 points.
In the last 29 games, it has won 17 times, drawn 8 times, and lost 4 times. In its last match, FC Bayern München lost 3-1 against FSV Mainz 05.​​
It has a positive goal difference after scoring 79 goals and conceding 33.​
FC Bayern München will play the next match in Bundesliga against Hertha BSC on Sunday 30th of April in Munich. The prediction is FC Bayern München winning the match.​