SOFIA. Lokomotiv Plovdiv bested CSKA Sofia 3-1 thanks to G. Minchev who scored in the 49th, 55th and 66th minute. Lokomotiv Plovdiv was just to good to grab a decisive 3-0 lead with G. Minchev (49′), G. Minchev (55′) and G. Minchev (66′). CSKA Sofia reduced the distance with a goal (84′) by Y. Bai, but there was not much to do for them. CSKA Sofia was vastly superior in terms of ball possession (62%).​
The match was played at the Stadion Bâlgarska Armija stadium in Sofia on Sunday and it started at 2:30 pm local time. The weather was clear. The temperature was cold at 8.3 degrees Celsius or 46.87 Fahrenheit. The humidity was 68%.​
Match Statistics​
!

62

Ball Possession

38
Shots
9

Total

7

4

On Target

6

5

Off Target

1

0

Shots blocked

0
145

Attack

82

99

Dangerous attack

47

0

Ball safe​

0
0

Penalties

0

4

Corners

6

1

Off Sides

2
Fouls
15

Total

19

3

Yellow Cards

3

0

Double Yellow

0

0

Red Card

0
Other
Ball possession
CSKA Sofia had a strong ball possession 62% while Lokomotiv Plovdiv was struggling with a 38% ball possession.
Attitude and shots
CSKA Sofia was more aggressive with 99 dangerous attacks and 9 shots of which 4 were on target. Anyhow, Lokomotiv Plovdiv was capable to find the solution to win this encounter.​
CSKA Sofia shot 9 times, 4 on target, 5 off target. On the other side, Lokomotiv Plovdiv shot 7 times, 6 on target, 1 off target.
Cards
CSKA Sofia received 3 yellow cards (J. Mattheij, A. Ahmedov and Geferson). Regarding the opposition, Lokomotiv Plovdiv received 3 yellow cards (A. Angelov, E. Yanchev and C. Gomis).
Match Timeline
Amos Youga
- sub ->
Y. Wildschut
58'
81'
Ayvan Angelov
- sub ->
L. Salinas
Federico Nicolás Varela
- sub ->
G. Yomov
86'
Standings
After playing this contest, CSKA Sofia will stay with 23 points like Slavia Sofia to stay in the 2nd place. On the opposite side, Lokomotiv Plovdiv will have 17 points like Beroe to stay in the 6th place.
Next matches
In the next match in the Parva Liga, CSKA Sofia will host CSKA 1948 Sofia on the 8th of November with a 2-1 head to head stats in favor of CSKA Sofia (1 draw).
Lokomotiv Plovdiv will play away agasint Ludogorets on the 7th of November with a 17-7 head to head record in favor of Ludogorets (5 draws).
CSKA Sofia – Formation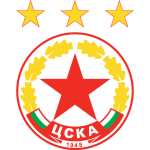 CSKA Sofia
Substitutes
CSKA Sofia started with a 4-2-3-1 line-up (4-2-3-1).
The manager Stoycho Mladenov decided to play with the following team: Gustavo Busatto, Ivan Turitsov, Jurgen Matheij, Thomas Lam, Thibaut Vion, Karlo Muhar, Karol Mets, Georgi Yomov, Graham Carey, Yanic Wildschut and Jordy Caicedo.
The home team had on the bench: Dimitar Evtimov, Plamen Galabov, Geferson, Yohan Bai, Fede Varela, Amos Youga and Ahmed Ahmedov.
Substitutions
CSKA Sofia made 5 changes: Y. Wildschut for A. Youga (58′), T. Vion for Y. Bai (59′), K. Mets for Geferson (69′), K. Muhar for A. Ahmedov (69′) and G. Yomov for F. Varela (86′).
Lokomotiv Plovdiv – Formation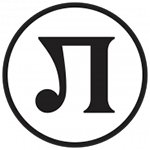 Lokomotiv Plovdiv
Substitutes
Lokomotiv Plovdiv started with a 3-4-1-2 line-up (3-4-1-2).
On the other side, Aleksander Blagov Tunchev played with: Lukas Raeder, Josip Tomašević, Christian Gomis, Martin Paskalev, Birsent Karagaren, Petar Vitanov, Parvizdzhon Umarbaev, Oleksii Bykov, Lucas Salinas, Dimitar Iliev and Georgi Minchev.
They had on the bench: Ilko Pirgov, Artur Crăciun, Ruane Connor, Emil Yanchev, Ivan Angelov, Nikolaj Nikolaev and Shaquill Sno.
Substitutions
Lokomotiv Plovdiv made 4 changes: P. Vitanov for E. Yanchev (22′), L. Salinas for A. Angelov (81′), G. Minchev for A. Craciun (90′) and P. Umarbaev for N. Nikolaev (90′).
Results of the day
These are the results of the day in the Parva Liga.​