HAIFA. Hapoel Haifa comes back against Bnei Sakhnin with a goal on the B. Khuri 80′ and a goal on the M. Awaed 90′.
The match was played at the Sammy Ofer Stadium stadium in Haifa on Saturday and it started at 8:00 pm local time. The weather was clear. The temperature was pleasant at 18.5 degrees Celsius or 65.21 Fahrenheit. The humidity was 71%.​
Match Statistics​
Shots
14

Total

5

5

On Target

1

9

Off Target

4

0

Shots blocked

0
105

Attack

116

65

Dangerous attack

48

96

Ball safe​

97
0

Penalties

0

4

Corners

4
Fouls
1

Yellow Cards

3

0

Double Yellow

1

0

Red Card

1
Other
The overall ball possession was just the same with both teams controlling the ball for 50% of the time.
Ball possession
None of the teams had a clear upper hand in terms of ball possession. Hapoel Haifa was in possession of the ball for 50% of the time vs. Bnei Sakhnin that controlled the ball for 50% of the time.
Attitude and shots
Hapoel Haifa was putting more pressure with 65 dangerous attacks and 14 shots of which 5 were on target. Notwithstanding, that was not enough Hapoel Haifa to win the match​.
Hapoel Haifa shot 14 times, 5 on target, 9 off target. Talking about the opposition, Bnei Sakhnin shot 5 times, 1 on target, 4 off target.
Cards
Hapoel Haifa didn't receive any yellow card. Regarding the opposition, Bnei Sakhnin received 2 yellow cards (M. Badarna and R. Shukrani).
Also, Bnei Sakhnin didn't end the match with 11 players after R. Shukrani (Bnei Sakhnin) was sent off after receiving a second yellow card (68′).
Match Timeline
35'
Mohamad Awad
- sub ->
M. Badarna
46'
Roei Shukrani
- sub ->
Gabi Guri
Itay Bogani
- sub ->
Denis Polyakov
69'
Aleksandar Šćekić
- sub ->
Carnejy Antoine
69'
Alon Turgeman
(goal)
E. Peretz
74'
76'
Basil Khuri
- sub ->
A. Plumain
Gidi Kanuk
- sub ->
E. Peretz
78'
Hanan Maman
- sub ->
Liran Sardal
78'
80'
Basil Khuri
(goal)
F. Sporkslede
87'
Fadil Zabidat
- sub ->
I. Ganaem
Dor Malul
- sub ->
A. Turgeman
88'
Aleksandar Šćekić
- Yellow
90'
Standings
After playing this contest, Hapoel Haifa will have 35 points to sit in the 6th place. On the other side, Bnei Sakhnin will have 36 points to remain in the 3rd place.
Next matches
In the next match in the Ligat ha'Al, Hapoel Haifa will play away against Maccabi Bnei Raina on the 5th of May with a 0-0 head to head statistic.
Bnei Sakhnin will play away agasint Sektzia Nes Tziona on the 12th of May with a 1-0 head to head in favor of Bnei Sakhnin (1 draw).
Hapoel Haifa – Formation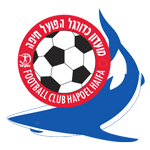 Hapoel Haifa
Substitutes
The manager Ronny Levy decided to play with the following team: .
Substitutions
Hapoel Haifa made 5 changes: Denis Polyakov for Itay Bogani (69′), Carnejy Antoine for Aleksandar Šćekić (69′), E. Peretz for Gidi Kanuk (77′), E. Peretz for Hanan Maman (77′) and A. Turgeman for Dor Malul (88′).
Bnei Sakhnin – Formation

Bnei Sakhnin
Substitutes
Kobi Refua played with: .
Substitutions
Bnei Sakhnin made 3 changes: M. Badarna for Mohamad Awad (35′), Gabi Guri for Roei Shukrani (46′) and A. Plumain for Basil Khuri (78′).
Results of the day
These are the results of the day in the Ligat ha'Al.​