CAXIAS DO SUL. Juventude and Bahia didn't manage to score any goal on Saturday. Juventude was not able to win even if it was superior in terms of ball possession (60%).
The match was played at the Estádio Alfredo Jaconi stadium in Caxias do Sul on Saturday and it started at 10:15 pm local time. The referee was Paulo Roberto Alves Júnior who had the assistance of Ivan Carlos Bohn and Victor Hugo Imazu dos Santos. The 4th official was Jonathan Giovanella Vivian. The weather was cloudy. The temperature was pleasant at 17.3 degrees Celsius or 63.18 Fahrenheit. The humidity was 82%.​
Match Statistics​
Ball possession
Juventude had a superior ball possession 60% while Bahia was struggling with a 40% ball possession.
Attitude and shots
Juventude was more aggressive with 79 dangerous attacks and 18 shots of which 4 were on target. However, that was not enough Juventude to win the match​.
Juventude shot 18 times, 4 on target, 14 off target. Talking about the opposition, Bahia shot 9 times, 0 on target, 9 off target.
Cards
Juventude received 2 yellow cards (V. Mendes and F. Pacheco). On the other side, Bahia received 1 yellow card (Gilberto).
Match Timeline
Francisco Hyun Sol Kim
- sub ->
Capixaba
63'
73'
Douglas Borel
- sub ->
R. Nascimento
Standings
After this encounter, Juventude will have 30 points to stay in the 17th place. Regarding the opposition, Bahia will have 33 points like Ceará to move down in the 15th place.
Next matches
In the next match in the Serie A, Juventude will play away against Atlético GO on the 23rd of November with a 2-1 head to head in favor of Atlético GO (2 draws).
Bahia will host São Paulo on the 7th of November with a 10-6 head to head stats in favor of São Paulo (5 draws).
Juventude – Formation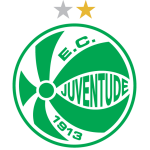 Juventude
Substitutes
Juventude started with a 4-2-3-1 line-up (4-2-3-1).
The manager Jair Zaksauskas Ribeiro Ventura decided to play with the following team: Marcelo Carné (6.6), Michel Macedo (7.1), Vitor Mendes (7.3), Rafael Forster (6.7), William Matheus (7.3), Jádson (7.1), Dawhan (7.4), Capixaba (6.5), Guilherme Castilho (7.0), Sorriso (6.9) and Ricardo Bueno (7.3).
The home team had on the bench: Paulo Henrique, William, Chico (6.8), Roberson, Juan Quintero, Wagner (6.2), Didi, Wescley (6.6), Ricardinho, Fernando Pacheco (6.7), Guilherme Santos and Rafael Bilú.
Substitutions
Juventude made 4 changes: Capixaba for Chico (63′), Jadson for W. Wescley (63′), Guilherme for F. Pacheco (80′) and Marcos Vinicios for Wagner (81′).
Best player: Dawhan​
The most impressive player for Juventude was Dawhan.
His rating is (7.4) with 58 passes (81% accurate) and 1 key pass. He was won 5 duels out of 8.
Bahia – Formation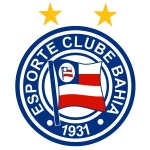 Bahia
Substitutes
Bahia started with a aggressive line-up (4-3-3).
Regarding the opposition, Augusto Sérgio Ferreira played with: Danilo Fernandes (7.4), Renan Guedes (7.6), Germán Conti (7.1), Luiz Otávio (6.8), Juninho Capixaba (7.2), Patrick de Lucca (6.4), Jonas (7.0), Danielzinho (6.8), Ronaldo (6.2), Hugo Rodallega (7.4) and Raí Nascimento (7.1).
They had on the bench: Raniele (7.1), Rodriguinho (6.9), Mayk Silva, Douglas Borel, Maycon Douglas, Edson, Índio Ramírez, Eugenio Isnaldo (6.4), Ligger, Gilberto (6.8), Gustavo Henrique and Mateus Claus.
Bahia could not rely on the presence of Raniele (injured).
Substitutions
Bahia made 5 changes: Jonas for Raniele (19′), Daniel for Gilberto (59′), Ronaldo for E. Isnaldo (59′), H. Rodallega for Rodriguinho (73′) and R. Nascimento for D. Borel (73′).
Best player: Renan Guedes​
Following our analysis, the most impressive player for Bahia was Renan Guedes.
His rating is (7.6) with 28 passes (60% accurate) and 0 key passes. He was won 14 duels out of 20. He performed 1 cross.
Results of the day
These are the results of the day in the Serie A.​