KROPYVNYTSKYI. Inhulets and Veres didn't manage to score any goal on Saturday..
The match was played at the Stadion Zirka stadium in Kropyvnytskyi on Saturday and it started at 4:30 pm local time. The referee was Kateryna Monzul with the help of Svitlana Grushko and Maryna Striletska. The 4th official was Anastasiia Romanyuk. The weather was clear. The temperature was cold at 8.8 degrees Celsius or 47.91 Fahrenheit. The humidity was 62%.​
Match Statistics​
Ball possession
None of the teams had an upper hand in terms of ball possession. Inhulets was in possession of the ball for 48% of the time vs. Veres that controlled the ball for 52% of the time.
Attitude and shots
Veres was more aggressive with 113 dangerous attacks and 6 shots of which 2 were on target. However, that was not enough Veres to win the match​.
Inhulets shot 6 times, 2 on target, 4 off target. Regarding the opposition, Veres shot 6 times, 2 on target, 4 off target.
Cards
Inhulets received 1 yellow card (E. Zaporozhets). On the opposite side, Veres received 1 yellow card (S. Petko).
Match Timeline
75'
Mykhailo Shestakov
- sub ->
M. Sergiychuk
Evgen Zaporozhets
- Yellow
89'
Standings
After this match, Inhulets will have 9 points to stay in the 13th place. Regarding the opposition, Veres will have 19 points like Oleksandria and Metalist 1925 Kharkiv to stay in the 8th place.
Next matches
In the next match in the Premier League, Inhulets will host Dnipro-1 on the 7th of November with a 1-1 head to head.
Veres will play away agasint Zorya on the 7th of November with a 3-0 head to head stats in favor of Zorya (1 draw).
Inhulets – Formation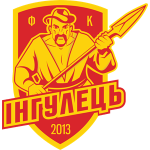 Inhulets
Substitutes
Inhulets started with a conservative line-up (4-4-2).
The manager Sergiy Lavrynenko decided to play with the following team: Yevgen Galchuk, Hennos Asmelash, Maksym Kovalyov, Mykhaylo Shyshka, Dmytro Pospelov, Pavlo Polehenko, Andriy Korobenko, Yevgen Zaporoshets, Vladyslav Sharay, Oleksandr Kozak and Artem Sitalo.
The home team had on the bench: Bogdan Shust, Mohamed Ali Ben Salem, Yevhen Opanasenko, Mladen Bartulovic, Ivan Golovkin, Ilya Kovalenko, Andriy Yakimiv, Mykhailo Plokhotniuk and Micheal Stephen.
Substitutions
Inhulets made 4 changes: M. Kovalyov for M. Salem (71′), O. Kozak for I. Kovalenko (71′), A. Sitalo for M. Plokhotnyuk (83′) and E. Zaporozhets for M. Bartulovic (90′).
Veres – Formation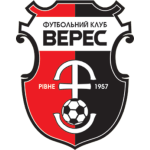 Veres
Substitutes
Veres started with a 4-2-3-1 line-up (4-2-3-1).
Talking about the opposition, Yuri Virt played with: Bogdan Kogut, Ihor Soldat, Roman Miroshnyk, Roman Honcharenko, Dmytro Niemchaninov, Valerii Kucherov, Serhii Petko, Evgeny Pasich, Serghii Panasenko, Timofeenko and Mykhailo Serhiichuk.
They had on the bench: Artem Kychak, Dmytro Makhniev, Mihail Ghecev, Mykyta Polyulyakh, Sergiy Shestakov, Robert Hehedosh and Mykhailo Shestakov.
Substitutions
Veres made 4 changes: M. Sergiychuk for M. Shestakov (75′), S. Panasenko for R. Gegedosh (75′), V. Tymofienko for M. Ghecev (82′) and S. Petko for M. Polyulyakh (82′).
Results of the day
These are the results of the day in the Premier League.​