KHARKIV. Dynamo Kyiv beats Metalist 1925 Kharkiv with a 2-0 win with a goal from V. Tsygankov (47′) and a goal from D. Garmash (52′). Dynamo Kyiv took advantage of its superior ball possession (63%). Its vastly superior ball possession (63%) was among they key factors of its victory.​
The match was played at the Oblasny SportKomplex Metalist stadium in Kharkiv on Saturday and it started at 2:00 pm local time. The referee was Maksim Kozyryatskiy who was helped by Oleksandr Korniyko and Oleksandr Berkut. The 4th official was Yury Ivanov. The weather was clear. The temperature was pleasant at 23 degrees Celsius or 73.38 Fahrenheit. The humidity was 33%.​
Both teams adopted the same mid-fielder-oriented line-up (4-1-4-1).
Metalist 1925 Kharkiv – Formation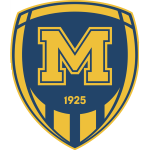 Metalist 1925 Kharkiv
Substitutes
Valeriy Kryventsov decided to play with the following team: Denys Sydorenko, Vitaliy Ermakov, Mikailo Shershen, Evgen Tkachuk, Sergiy Chenbay, Artem Habelok, Andrew Remenyuk, Dmytro Kryskiv, Oleg Holodyuk, Anton Savin and Marlyson.
The home team had on the bench: Denys Shelikhov, Amar Kvakic, Yuri Batyushin, Fabinho, Dmytro Kravchenko, Yevhen Protasov, Maxim Zaderaka, Artur Zapadnya and Illya Zubkov.
Dynamo Kyiv – Formation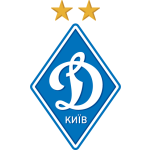 Dynamo Kyiv
Substitutes
On the opposite side, Mircea Kryventsov played with: Denys Boyko, Tomasz Kędziora, Ilya Zabarnyi, Oleksandr Syrota, Vitaliy Mykolenko, Sergiy Sydorchuk, Viktor Tsygankov, Bogdan Lednev, Oleksandr Andriyevskiy, Carlos De Pena and Ilia Shkurin.
They had on the bench: Georgiy Bushchan, Oleksandr Karavaev, Artem Shabanov, Oleksandr Tymchyk, Denys Garmash, Volodymyr Shepeliev, Benjamin Verbič, Vitinho and Vladyslav Supryaga.
Match report​
!

37

Ball Possession

63
Shots
4

Total

25

1

On Target

9

3

Off Target

16

0

Shots blocked

0
59

Attack

88

26

Dangerous attack

93

0

Ball safe​

0
0

Penalties

0

1

Corners

7
Fouls
10

Total

9

3

Yellow Cards

2

0

Double Yellow

0

0

Red Card

0
Dynamo Kyiv was in firm control of the ball 63% while Metalist 1925 Kharkiv was struggling with a 37% ball possession.
Dynamo Kyiv was more aggressive with 93 dangerous attacks and 25 shots of which 9 were on target. This is one of the reasons why Dynamo Kyiv won the encounter.​
Metalist 1925 Kharkiv shot 4 times, 1 on target, 3 off target. On the other side, Dynamo Kyiv shot 25 times, 9 on target, 16 off target.
Cards
Metalist 1925 Kharkiv received 3 yellow cards (S. Chenbay, Marlyson and Fabinho). On the opposite sidee, Dynamo Kyiv received 2 yellow cards (I. Zabarnyi and V. Supryaga).
Match Timeline
46'
Denys Harmash
- sub ->
B. Lednev
52'
Denys Harmash
(goal)
C. de Pena
68'
Volodymyr Shepeliev
- sub ->
O. Andriyevski
Ilya Zubkov
- sub ->
Marlyson
74'
77'
Oleksandr Karavaiev
- sub ->
V. Tsygankov
77'
Vladyslav Supriaga
- sub ->
I. Shkurin
79'
Vladyslav Supriaga
- Yellow
Yury Batyushin
- sub ->
A. Remenyuk
83'
Standings
After playing this contest, Metalist 1925 Kharkiv will stay with 6 points to stay in the 11th place. On the other side, Dynamo Kyiv will have 19 points to stay in the 1st place.
In the next match in the Premier League, Metalist 1925 Kharkiv will play away against Lviv on the 19th of September with a 0-0 head to head stats. Dynamo Kyiv will host against Oleksandria on the 18th of September with a 15-1 head to head in favor of Dynamo Kyiv (4 draws).
Results of the day
These are the results of the day in the Premier League.​