AL SHARJAH. Al Sharjah was after all too strong for Al Bataeh with the goal of Djaniny was the star player of the match after he scored in the 7th and 72nd minute. Djaniny (7′), Caio Lucas (40′) and Djaniny (72′).
The match was played at the Sharjah Stadium stadium in Al Sharjah on Saturday and it started at 5:45 pm local time. The referee was Hamad Ali Yousef assisted by Khamis Fayroz and Ali Saeed Al Naqbi. The 4th official was Suhail Abdulla Ali.
Match Statistics​
!

62

Ball Possession

38
Shots
12

Total

5

7

On Target

0

4

Off Target

2

1

Shots blocked

3
100

Attack

89

82

Dangerous attack

72

114

Ball safe​

82
0

Penalties

0

8

Corners

6

1

Off Sides

1
Fouls
7

Total

13

0

Yellow Cards

0

0

Double Yellow

0

0

Red Card

0
Other
The overall ball possession was just the same with both teams controlling the ball for 50% of the time.
Ball possession
There was not much difference in terms of ball possession. Al Sharjah was in possession of the ball for 0% of the time vs. Al Bataeh that controlled the ball for 0% of the time.
Attitude and shots
Al Sharjah was more aggressive with 82 dangerous attacks and 12 shots of which 7 were on target. This is one of the reasons why Al Sharjah won the match​.
Al Sharjah shot 12 times, 7 on target, 4 off target. Talking about the opposition, Al Bataeh shot 5 times, 0 on target, 2 off target.
Cards
None of the teams received any yellow card.
Match Timeline
Majid Rashid
- sub ->
Majid Surour
63'
Djaniny Tavares
(goal)
O. Camara
72'
73'
Saeed Suwaidan
- sub ->
Eisa Ahmed Hussain
Luan Pereira
- sub ->
Djaniny
75'
Abdullah Ghanim
- sub ->
K. Manolas
75'
84'
Jeferson Douglas dos Santos Souza
- sub ->
S. Gassama
85'
Hamad Jassim
- sub ->
Hamdan Nasser
Khalid Bawazir
- sub ->
Khaled Ebraheim
86'
Salem Saleh
- sub ->
O. Camara
86'
Standings
After this match, Al Sharjah will have 38 points to hold in the 5th place. On the opposite side, Al Bataeh will stay with 17 points to hold in the 12th place.
Next matches
In the next match in the Uae League, Al Sharjah will play away against Al Ain on the 7th of May with a 12-12 head to head statistic.
Al Bataeh will host Dibba Al Fujairah on the 18th of April with a 1-0 head to head statistic in favor of Al Bataeh (0 draws).
Al Sharjah – Formation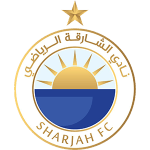 Al Sharjah
Substitutes
Al Sharjah started with a conservative line-up (4-4-2).
The manager Aurelian Cosmin Olăroiu decided to play with the following team: Adel Mohamed Ali Mohamed Al Hosani, Konstantinos Manolas, Shahin Abdulrahman, Khaled Ebraheim Helal Ebraheim Aldhanhani, Marcus Vinicius Barbosa Meloni, Mohammad Abdulbasit Al Abdulla, Majid Ibrahim Surour, Francisco Alcácer García, Jorge Djaniny Tavares Semedo, Caio Lucas Fernandes and Ousmane Camara.
The home team had on the bench: Abdulla Ghanim Juma, Gustavo Alex Mueller, Saeed Al Kaabi, Luan Martins Pereira, Khalid Abdulraheem Mohamed Bawazir, Salem Saleh Mussallam Salem Al Rejaibi, Darwish Mohamed Obaid Mohamed Bin Habib, Majid Rashid Al-Mehrzi and Alhusain Saleh Easa Ali.
Substitutions
Al Sharjah made 5 changes: Majid Surour for Majid Rashid (63′), Djaniny for Luan Pereira (75′), K. Manolas for Abdullah Ghanim (75′), O. Camara for Khalid Bawazir (86′) and O. Camara for Salem Saleh (86′).
Al Bataeh – Formation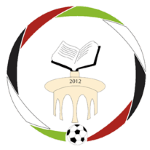 Al Bataeh
Substitutes
Al Bataeh started with a mid-fielder-oriented line-up (4-1-4-1).
Said Chkhit played with: Zayed Ahmed Al Hammadi, Artur Jorge Marques Amorim, Hamdan Naser Masoud, Abdulla Abbas Al Baloosh, Eisa Ahmed Hussain, João Pedro Barradas Novais, Kwame Bonsu, Mohammad Ahmad bin Yousuf Alshehhi, Sékou Baba Gassama, Anatole Bertrand Abang and Lourency do Nascimento Rodrigues.
The following players were sitting on the bench: Hamad Jasim, , Kweku Estine, Saeed Ali Ibrahim Ali Suwaidan, , Rashid Abdalla Suhail, Abdalla Abdulrahman Mohammed, Jeferson Douglas dos Santos Souza and Hamad Mohamed Jalal Hassan Al Mazam.
Substitutions
Al Bataeh made 3 changes: Eisa Ahmed Hussain for Saeed Suwaidan (74′), S. Gassama for Jeferson Douglas dos Santos Souza (84′) and Hamdan Nasser for Hamad Jassim (85′).
Results of the day
These are the results of the day in the Uae League.​