TIJUANA. Tijuana and Toluca played an incredible match before drawing 3-3.
The match was played at the Estadio Caliente stadium in Tijuana on Friday and it started at 8:05 pm local time. The referee was Edgar Allan Morales Olvera with the collaboration of Michel Ricardo Espinoza Avalos and Edgar Magdaleno Castrejon. The 4th official was Gustavo Padilla Aguirre. The weather was cloudy. The temperature was cold at 12.7 degrees Celsius or 54.93 Fahrenheit. The humidity was 86%.​
Match Statistics​
Ball possession
None of the teams had a clear upper hand in terms of ball possession. Tijuana was in possession of the ball for 48% of the time vs. Toluca that controlled the ball for 52% of the time.
Attitude and shots
Tijuana was more pushing with 58 dangerous attacks and 18 shots of which 9 were on target. However, that was not enough Tijuana to win the match​.
Tijuana shot 18 times, 9 on target, 8 off target. Regarding the opposition, Toluca shot 10 times, 5 on target, 1 off target.
Cards
Tijuana received 6 yellow cards (Lucas Cavallini, Leonel López, Alexis Canelo, Rodrigo Godínez, Federico Lértora and Lucas Rodríguez). On the other side, Toluca received 2 yellow cards (Claudio Baeza and Maximiliano Araújo Vilches).
Match Timeline
24'
Maximiliano Araújo
(goal)
Brayan Angulo
24'
Maximiliano Araújo
(goal)
Brayan Angulo
Fernando Valenzuela
- sub ->
Leonel López
30'
Francisco Contreras
- sub ->
Rodrigo Godínez
46'
Fernando Valenzuela
(goal)
58'
61'
Jesús Venegas
- sub ->
Iván López
84'
Fernando Navarro
- sub ->
Claudio Baeza
90'
Maximiliano Araújo
- Yellow
Standings
After playing this encounter, Tijuana will have 12 points like Atlas, Necaxa, Juárez and Atlético San Luis to lose in the 12th place. On the opposite side, Toluca will have 22 points to gain in the 3rd place.
Next matches
In the next match in the Liga MX, Tijuana will play away against Puebla on the 29th of April with a 9-7 head to head record in favor of Tijuana (7 draws).
Toluca will host Necaxa on the 30th of April with a 10-4 head to head in favor of Toluca (9 draws).
Tijuana – Formation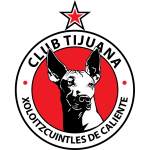 Tijuana
Substitutes
Tijuana started with a 5-3-2 line-up (5-3-2).
The manager Miguel Ernesto Herrera Aguirre decided to play with the following team: José Antonio Rodríguez Romero, Lisandro Ezequiel López, Rodrigo Godínez Orozco, Nicolás Andrés Díaz Huincales, Federico Eduardo Lértora, Leonel López González, Silvio Alejandro Martínez, Eduardo Alonso Armenta Palma, Lucas Daniel Cavallini, Alexis Pedro Canelo and Lucas Rodríguez.
The home team had on the bench: Ricardo Díaz Quirarte, Luis Felipe Félix Ontiveros, Josué Misael Domínguez González, José Juan Vázquez Gómez, Francisco Contreras Báez, Carlos Fernando Valenzuela, Joaquín Alberto Montecinos Naranjo, Jesús Everardo Rubio Quintero, Braian Ezequiel Romero and Ismael Govea Solorzano.
Substitutions
Tijuana made 4 changes: Leonel López for Carlos Valenzuela (30′), Rodrigo Godínez for Francisco Contreras Báez (46′), E. Armenta for Ismael Govea (46′) and Alejandro Martínez for Joaquín Montecinos Naranjo (74′).
Toluca – Formation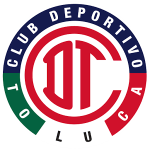 Toluca
Substitutes
Toluca started with a conservative line-up (4-4-2).
Marcos Ignacio Ambriz Espinoza played with: Tiago Luis Volpi, Brayan Alexis Angulo León, Andrés Felipe Mosquera Guardia, Valber Roberto Huerta Jerez, Brian Alberto García Carpizo, Jean David Meneses Villarroel, Claudio Andrés Baeza Baeza, Maximiliano Javier Araújo Vilches, Marcel Alejandro Ruiz Suárez, Carlos Gabriel González Espínola and Edgar Iván López Rodríguez.
The following players were sitting on the bench: Jorge Emmanuel Torres Nilo, Fernando Navarro Morán, Sebastián Saucedo Mondragón, Isaías Violante Romero, Jesús Alejandro Venegas Vergara, Everardo López, Camilo Da Silva Sanvezzo, Juan De Dios Gamboa Sánchez, Alan Omar Rodríguez Ortíz and Luis Manuel García Palomera.
Substitutions
Toluca made 3 changes: Iván López for Jesús Venegas Vergara (61′), Claudio Baeza for Fernando Navarro (84′) and Jean Meneses for Camilo Sanvezzo (84′).
Results of the day
These are the results of the day in the Liga MX.​