PUEBLA. Atlas beats Puebla 4-0 after playing a incredible match. Brian Lozano (5′), Julián Quiñones (16′), Gastón Silva (51′ own) and Brian Lozano (69′).
The match was played at the Estadio Cuauhtémoc stadium in Puebla on Friday and it started at 7:00 pm local time. The referee was Óscar Macías Romo who was helped by Pablo Israel Hernández Luna and José de Jesús Baños Caballero. The 4th official was Maximiliano Quintero Hernández. The weather was cloudy. The temperature was pleasant at 17.7 degrees Celsius or 63.82 Fahrenheit. The humidity was 45%.​
Match Statistics​
Ball possession
The ball possession was not so different. Puebla was in possession of the ball for 51% of the time vs. Atlas that controlled the ball for 49% of the time.
Attitude and shots
Puebla was more pushing with 24 dangerous attacks and 14 shots of which 6 were on target. Even so, Atlas was capable to find the solution to win this match.​
Puebla shot 14 times, 6 on target, 6 off target. Talking about the opposition, Atlas shot 11 times, 5 on target, 4 off target.
Cards
Puebla received 3 yellow cards (Guillermo Martínez, Omar Fernández and Diego de Buen). On the other side, Atlas didn't receive any yellow card.
Match Timeline
Guillermo Martinez Ayala
- Yellow
45'
Daniel Aguilar
- sub ->
Emanuel Gularte
46'
Facundo Waller Martiarena
- sub ->
Emilio Martínez González
46'
62'
Anibal Chalá
- sub ->
Luis Reyes
62'
Jesús Gómez
- sub ->
Anderson Santamaría
Martín Barragán
- sub ->
Ángel Robles
65'
Kevin Ramírez
- sub ->
Guillermo Martínez
65'
George Corral
- sub ->
Omar Fernández
74'
76'
Ángel Márquez
- sub ->
Ozziel Herrera
76'
Christopher Trejo
- sub ->
Julio Furch
90'
Jaziel Martínez Huerta
- sub ->
Brian Lozano
Standings
After playing this match, Puebla will stay with 13 points like Cruz Azul to hold in the 10th place. Talking about the opposition, Atlas will have 12 points like Necaxa, Tijuana, Juárez and Atlético San Luis to hold in the 11th place.
Next matches
In the next match in the Liga MX, Puebla will host Tijuana on the 29th of April with a 9-7 head to head statistic in favor of Tijuana (7 draws).
Atlas will play away agasint Atlético San Luis on the 29th of April with a 3-2 head to head stats in favor of Atlas (2 draws).
Puebla – Formation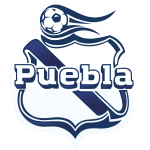 Puebla
Substitutes
Puebla started with a aggressive line-up (4-3-3).
The manager Eduardo Arce Peña decided to play with the following team: Antony Domingo Silva Cano, Gastón Alexis Silva Perdomo, Emanuel Gularte Méndez, Emilio Martínez González, Federico Andrés Mancuello, Diego Eduardo De Buen Juárez, Omar Andrés Fernández Frasica, Pablo González Díaz, Ángel Manuel Robles Guerrero, Guillermo Martínez Ayala and Gustavo Henrique Ferrareis.
The home team had on the bench: Kevin Federik Ramírez Dutra, Carlos Alberto Baltazar Agraz, Jesús Iván Rodríguez Trujillo, Alberto Herrera Rodríguez, George Ulises Corral Ang, Martín Barragán Negrete, Luis Arcadio García Bañuelos, Facundo Federico Waller Martiarena, Raúl Iram Castillo González and Daniel Aguilar Muñoz.
Substitutions
Puebla made 5 changes: Emanuel Gularte for Daniel Aguilar (46′), Emilio Martínez González for Facundo Waller Martiarena (46′), Ángel Robles for Martín Barragán (65′), Guillermo Martínez for Kevin Ramírez (65′) and Omar Fernández for George Corral (74′).
Atlas – Formation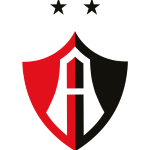 Atlas
Substitutes
Atlas started with a 5-3-2 line-up (5-3-2).
Benjamin Mora played with: Camilo Andrés Vargas Gil, Hugo Martín Nervo, Anderson Santamaría Bardales, Luis Ricardo Reyes Moreno, Diego Armando Barbosa Zaragoza, Gaddi Axel Aguirre Ledesma, Aldo Paul Rocha González, Brian Avelino Lozano Aparicio, Julio César Furch, Julián Andrés Quiñones Quiñones and Jonathan Ozziel Herrera Morales.
The following players were sitting on the bench: José Santiago Hernández García, Edgar Zaldivar Valverde, Christopher Brayan Trejo Morantes, Édison Michael Flores Peralta, José Javier Abella Fanjul, Ángel Jeremy Márquez Castañeda, Jesús Alejandro Gómez Molina, Aníbal Hernán Chalá Ayoví, Jesús Alberto Ocejo Zazueta and Jaziel Ismael Martínez Huerta.
Substitutions
Atlas made 5 changes: Luis Reyes for Anibal Chalá (62′), Anderson Santamaría for Jesús Gómez (62′), Ozziel Herrera for Ángel Márquez (76′), Julio Furch for Christopher Trejo (76′) and Brian Lozano for Jaziel Martínez Huerta (90′).
Results of the day
These are the results of the day in the Liga MX.​