HAIFA. Maccabi Haifa topped Ashdod to win 2-1. O. Atzili was the star player for his team after scoring 2 goals. All goals were scored in the first half.​ It was Ashdod to strike first with a penalty of Elton Acolatse at the 12′. Then it was a penalty in the 24′ minute to make things even for 1-1. Eventually, O. Atzili gave the win to Maccabi Haifa in the 32′ minute with a penalty scoring a double.
Maccabi Haifa remained in players after D. Batubinsika received a red card in the 11′. Notwithstanding, Maccabi Haifa still succeeded in win this match competing only in 10​.
M. Kna'an didn't score a decisive penalty (18′). That would have allowed Ashdod to draw the match.​
The match was played at the Sammy Ofer Stadium stadium in Haifa on Saturday and it started at 8:00 pm local time. The weather was cloudy. The temperature was pleasant at 15.7 degrees Celsius or 60.17 Fahrenheit. The humidity was 77%.​
Match Statistics​
Shots
16

Total

9

6

On Target

5

10

Off Target

4

0

Shots blocked

0
76

Attack

76

58

Dangerous attack

35

77

Ball safe​

88
2

Penalties

2

5

Corners

4
Fouls
2

Yellow Cards

3

0

Double Yellow

0

0

Red Card

1
Other
Ball possession
None of the teams had a clear upper hand in terms of ball possession. Ashdod was in possession of the ball for 53% of the time vs. Maccabi Haifa that controlled the ball for 47% of the time.
Attitude and shots
Ashdod was putting more pressure with 58 dangerous attacks and 16 shots of which 6 were on target. Still, Maccabi Haifa was able to find the solution to win this contest.​
Ashdod shot 16 times, 6 on target, 10 off target. Regarding the opposition, Maccabi Haifa shot 9 times, 5 on target, 4 off target.
Cards
Ashdod received 1 yellow card (Elad Shahaf). Regarding the opposition, Maccabi Haifa received 3 yellow cards (Dia Saba, O. Atzili and Elad Shahaf).
Also, Maccabi Haifa didn't end the match with 11 players after D. Batubinsika (Maccabi Haifa) was sent off after receiving a straight red card in the (11′).
Match Timeline
Mohammad Kna'an
- missed penalty
M. Kna\'an
18'
21'
Mohammad Abu Fani
- Yellow
Ebenezer Mamatah
- sub ->
Elton Acolatse
46'
Roei Levy
- sub ->
J. Sebban
46'
Shalev Harash
- sub ->
Elad Shahaf
53'
60'
Mahmoud Jaber
- sub ->
T. Chery
Montari Kamaheni
- sub ->
G. Cohen
69'
74'
Dean David
- sub ->
D. Haziza
Adir Levi
- sub ->
Z. Zasno
74'
74'
Yosef Raz Meir
- sub ->
O. Atzili
84'
Goni Naor
- sub ->
Dia Saba
Standings
After this match, Ashdod will stay with 36 points like Hapoel Katamon to sit in the 9th place. On the other side, Maccabi Haifa will have 62 points to sit in the 1st place.
Next matches
In the next match in the Ligat ha'Al, Ashdod will host Maccabi Tel Aviv on the 19th of May with a 24-6 head to head in favor of Maccabi Tel Aviv (11 draws).
Maccabi Haifa will host Hapoel Katamon on the 19th of May with a 2-1 head to head record in favor of Maccabi Haifa (1 draw).
Ashdod – Formation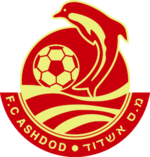 Ashdod
Substitutes
The manager Barak Bakhar decided to play with the following team: .
Substitutions
Ashdod made 4 changes: J. Sebban for Ebenezer Mamatah (46′), Elton Acolatse for Roei Levy (46′), G. Cohen for Montari Kamaheni (71′) and Z. Zasno for Adir Levi (74′).
Maccabi Haifa – Formation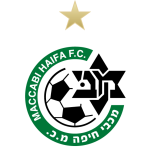 Maccabi Haifa
Substitutes
Ran Ben Shimon played with: .
Substitutions
Maccabi Haifa made 4 changes: T. Chery for Mahmoud Jaber (60′), O. Atzili for Dean David (73′), D. Haziza for Yosef Raz Meir (74′) and Dia Saba for Goni Naor (85′).
Results of the day
These are the results of the day in the Ligat ha'Al.​