PARIS. Bastia prevails over Paris 1-0 after F. Magri scored just 1 goal (66′). Paris was unquestionably better in terms of ball possession (65%).​
The match was played at the Stade Charléty stadium in Paris on Saturday and it started at 7:00 pm local time. The referee was Abdelatif Kherradji assisted by Nicolas Rodrigues and Gilles Lang. The 4th official was Paul Garo. The weather was cloudy. The temperature was cold at 12.9 degrees Celsius or 55.22 Fahrenheit. The humidity was 80%.​
Match Statistics​
Ball possession
Paris had a superior ball possession 65% while Bastia was struggling with a 35% ball possession.
Attitude and shots
Paris was putting more pressure with 64 dangerous attacks and 9 shots of which 3 were on target. Anyway, Bastia succeeded in find the solution to win this match.​
Paris shot 9 times, 3 on target, 3 off target. Regarding the opposition, Bastia shot 14 times, 5 on target, 5 off target.
Cards
Paris received 1 yellow card (Samir Chergui). Talking about the opposition, Bastia received 2 yellow cards (Kylian Kaïboué and Frank Magri).
Match Timeline
Samir Sophian Chergui
- Yellow
56'
62'
Christophe Vincent
- sub ->
Benjamin Santelli
66'
Frank Magri
(goal)
A. N\'Diaye
Morgan Guilavogui
- sub ->
Samir Chergui
70'
Mehdi Chahiri
- sub ->
Julien López
79'
Standings
After this match, Paris will stay with 37 points like Amiens SC to sit in the 11th place. Regarding the opposition, Bastia will have 45 points to hold in the 5th place.
Next matches
In the next match in the Ligue 2, Paris will play away with Caen on the 15th of April with a 5-1 head to head stats in favor of Paris (1 draw).
Bastia will host Annecy on the 15th of April with a 2-0 head to head record in favor of Bastia (0 draws).
Paris – Formation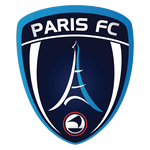 Paris
Substitutes
Paris started with a aggressive line-up (4-3-3).
The manager Thierry Laurey decided to play with the following team: Vincent Demarconnay (7.4), Yvann Maçon (6.8), Maxime Bernauer (7.1), Ousmane Kanté (7.0), Jordan Lefort (7.2), Jonathan Iglesias (6.4), Samir Sophian Chergui (7.1), Cyril Mandouki (6.7), Ilan Kebbal (7.1), Khalid Boutaïb (6.9) and Julien López (7.2).
The home team had on the bench: Morgan Guilavogui (6.4), Yoan Koré, Kevin Mbala, Ivan Filipović, Kouadio Dabila, Mehdi Chahiri (6.4) and Paul Lasne.
Substitutions
Paris made 2 changes: Samir Chergui for Morgan Guilavogui (70′) and Julien López for Mehdi Chahiri (79′).
Best player: Vincent Demarconnay​
As per our analysis, the most impressive player for Paris was the goalkeeper: Vincent Demarconnay. His rating is 7.42. He performed 4 saves.
Bastia – Formation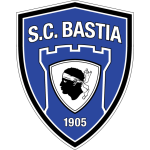 Bastia
Substitutes
Bastia started with a 3-4-2-1 line-up (3-4-2-1).
Régis Brouard played with: Johny Placide (6.8), Lloyd Palun (7.0), Abdoulaye Niakhate Ndiaye (7.4), Dominique Guidi (6.8), Kevin Van Den Kerkhof (7.6), Tom Ducrocq (6.8), Kylian Kaiboue (8.0), Florian Bohnert (6.7), Benjamin Santelli (6.2), Kapitbafan Djoco (6.7) and Frank Magri (7.5).
The following players were sitting on the bench: Joris Sainati, Christophe Vincent (5.8), Anthony Roncaglia, Migouel Alfarela, Yohan Bai, Sébastien Salles-Lamonge and Zacharie Boucher.
Substitutions
Bastia made only 1 change substituting Benjamin Santelli for Christophe Vincent (62′)​.
Best player: Kylian Kaiboue​
Following our analysis, the most impressive player for Bastia was Kylian Kaiboue even if he didn't score the decisive goal.
His rating is (8.0) with 40 passes (87% accurate) and 3 key passes. He was won 8 duels out of 14. He performed 6 crosses.
Results of the day
These are the results of the day in the Ligue 2.​