LE PETIT-QUEVILLY. Metz beat Quevilly Rouen to win 2-1. A goal from M. Camara was decisive in the 90min. All goals were scored in the second half.​ It was Metz to strike first with a goal of Youssef Maziz at the 72′. Then Habib Maïga scored again for Metz in the 80′ minute. Eventually, M. Camara reduced the distance for Quevilly Rouen (90′). Finally, that was it, and the result remained 2-1.
The match was played at the Stade Robert Diochon stadium in Le Petit-Quevilly on Saturday and it started at 7:00 pm local time. The referee was Alexandre Perreau Niel with the collaboration of Manuela Nicolosi and Yohann Larhant. The 4th official was Maxime Jamet.
Match Statistics​
Shots
15

Total

9

6

On Target

4

7

Off Target

3

2

Shots blocked

2
116

Attack

111

71

Dangerous attack

57

0

Ball safe​

0
0

Penalties

0

4

Corners

5

1

Off Sides

1
Fouls
10

Total

13

0

Yellow Cards

3

0

Double Yellow

0

0

Red Card

0
Other
Ball possession
None of the teams had a clear upper hand in terms of ball possession. Quevilly Rouen was in possession of the ball for 52% of the time vs. Metz that controlled the ball for 48% of the time.
Attitude and shots
Quevilly Rouen was more pushing with 71 dangerous attacks and 15 shots of which 6 were on target. Anyhow, Metz found a way to find the solution to win this contest.​
Quevilly Rouen shot 15 times, 6 on target, 7 off target. On the opposite side, Metz shot 9 times, 4 on target, 3 off target.
Cards
Quevilly Rouen didn't receive any yellow card. Talking about the opposition, Metz received 3 yellow cards (K. Kouao, Ismaël Traoré and J. N'Duquidi).
Match Timeline
46'
Cheick Tidiane Sabaly
- sub ->
Ablie Jallow
Alexandre Bonnet
- sub ->
Alpha Sissoko
71'
76'
Joseph N'Duquidi
- sub ->
Youssef Maziz
80'
Habib Maïga
(goal)
Georges Mikautadze
Mamadou Camara
- sub ->
Garland Gbellé
81'
84'
Arthur Atta
- sub ->
Lamine Gueye
Standings
After this match, Quevilly Rouen will stay with 39 points to sit in the 8th place. Talking about the opposition, Metz will have 48 points to remain in the 4th place.
Next matches
In the next match in the Ligue 2, Quevilly Rouen will host Dijon on the 15th of April with a 1-1 head to head statistic.
Metz will play away agasint Pau on the 8th of April with a 1-0 head to head stats in favor of Metz (0 draws).
Quevilly Rouen – Formation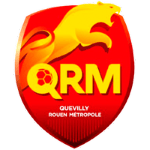 Quevilly Rouen
Substitutes
Quevilly Rouen started with a aggressive line-up (4-3-3).
The manager Olivier Echouafni decided to play with the following team: Nicolas Lemaitre (6.8), Alpha Sissoko (7.6), Syam Ben Youssef (6.5), Till Cissokho (6.5), Jason Pendant (6.8), Gustavo Sangaré (6.8), Kalidou Sidibé (6.5), Garland Gbelle (6.9), Mamady Bangré (6.2), Louis Mafouta (7.1) and Issa Soumaré (7.1).
The home team had on the bench: Christophe Diedhiou (6.4), Mamadou Camara, Yohann Thuram, Justin Smith, Andrew Jung, Alexandre Bonnet and Yann Boé-Kane.
Quevilly Rouen could not rely on the presence of Alexandre Bonnet (injured).
Substitutions
Quevilly Rouen made 4 changes: S. Ben Youssef for Christophe Diedhiou (30′), Alpha Sissoko for Alexandre Bonnet (71′), Garland Gbellé for Mamadou Camara (81′) and Mamady Bangré for Andrew Jung (81′).
Best player: Alpha Sissoko​
The player that probably impressed the most for Quevilly Rouen was Alpha Sissoko.
His rating is (7.6) with 17 passes (88% accurate) and 1 key pass. He was won 2 duels out of 2. He performed 3 crosses.
Metz – Formation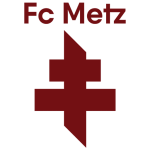 Metz
Substitutes
Metz started with a 4-2-3-1 line-up (4-2-3-1).
László Bölöni played with: Alexandre Oukidja (7.6), Koffi Kouao (6.3), Ismaël Traoré (6.8), Fali Candé (7.1), Matthieu Udol (7.7), Habib Maïga (7.0), Danley Jean Jacques (6.4), Ablie Jallow (6.1), Youssef Maziz (7.1), Lamine Gueye (6.9) and Georges Mikautadze (6.8).
These were the players on the bench: Lilian Raillot, Ousmane Ba, Cheick Tidiane Sabaly (7.0), Joseph N'Duquidi, Arthur Atta, Aboubacar Lô and Xhuliano Skuka.
Substitutions
Metz made 3 changes: Ablie Jallow for Cheikh Sabaly (46′), Lamine Gueye for Arthur Atta (84′) and Georges Mikautadze for Xhuliano Skuka (89′).
Best player: Matthieu Udol​
Following our analysis, the most impressive player for Metz was Matthieu Udol even if he didn't score any goal.
His rating is (7.7) with 41 passes (82% accurate) and 3 key passes. He was won 4 duels out of 8. He performed 4 crosses.
Results of the day
These are the results of the day in the Ligue 2.​