NæSTVED. Vejle beats Næstved with a 2-0 win with a penalty scored by G. Onugkha (60′) and a goal from O. Provstgaard (68′). Vejle capitalized on its better ball possession (56%).
The match was played at the ProfaGroupPark stadium in Næstved on Saturday and it started at 1:00 pm local time. The referee was Jacob Rasmussen with the support of Tarik Kabiljagic and Simon Blond. The 4th official was Benjamin Helm Svedborg. The weather was cloudy. The temperature was cold at 11.1 degrees Celsius or 52.05 Fahrenheit. The humidity was 86%.​
Match Statistics​
Ball possession
Vejle was in firm control of the ball 56% while Næstved was struggling with a 44% ball possession.
Attitude and shots
Vejle was more aggressive with 50 dangerous attacks and 16 shots of which 6 were on target. This is one of the reasons why Vejle won the match.​
Næstved shot 4 times, 1 on target, 3 off target. On the other side, Vejle shot 16 times, 6 on target, 10 off target.
Cards
Næstved received 3 yellow cards (F. Christensen, J. Christiansen and M. Høst). On the opposite side, Vejle received 3 yellow cards (Stefan Velkov, Miiko Albornoz and Raúl Albentosa).
Match Timeline
Frederik Christensen
- Yellow
59'
Jesper Overgaard Christiansen
- Yellow
60'
68'
Oliver Provstgaard
(goal)
Arbnor Mucolli
Mads Freitag
- sub ->
Marcus Mölvadgaard
69'
74'
Kristian Kirkegaard
- sub ->
Mouhamadou Drammeh
Julius Madsen
- sub ->
A. Nibe
77'
78'
Marius Elvius
- sub ->
T. Gundelund
90'
Christian Gammelgaard
- sub ->
Arbnor Mucolli
Standings
After playing this match, Næstved will stay with 32 points to hold in the 6th place. Regarding the opposition, Vejle will have 50 points to hold in the 1st place.
Next matches
Næstved – Formation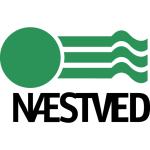 Næstved
Substitutes
The manager Peter Bonde decided to play with the following team: Niklas Dannevang, Jesper Overgaard Christiansen, Christian Enemark, Mathias Høst, Mark Kongstedt, Souheib Dhaflaoui, Abdoulie Njai, Andreas Nibe Hansen, Philip Banda Hjøllund Sørensen, Frederik Christensen and Marcus Mølvadgaard.
The home team had on the bench: Mohammed Hassan Ahmad Mohamad, Tarik Ibrahimagic, Mads Johan Freitag, Julius Madsen, Mads Agger, Mark Jonas Garly Pedersen, Cyrus Dehmie and Laurits Bust Sørensen.
Substitutions
Næstved made 4 changes: A. Njai for Mads Agger (69′), Marcus Mölvadgaard for Mads Johan Freitag (69′), S. Dhaflaoui for T. Ibrahimagic (77′) and A. Nibe for Julius Madsen (77′).
Vejle – Formation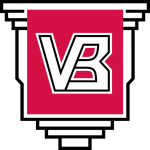 Vejle
Substitutes
Ivan Prelec played with: Nathan Trott, Miiko Martín Albornoz Inola, Raúl Albentosa Redal, Stefan Ivov Velkov, Thomas Gundelund, Oliver Provstgaard Nielsen, Azer Bušuladžić, Saeid Ezatolahi Afagh, Arbnor Muçolli, Mouhamadou Drammeh and German Onugkha.
These were the players on the bench: Kristian Kirkegaard, Christian Gammelgaard, Ebenezer Ofori, Marius Kolind, Vladimir Arsic, Hamza Barry, Lucas Hägg-Johansson, Richard Sukuta-Pasu and Tobias Lauritsen.
Substitutions
Vejle made 4 changes: G. Onugkha for Richard Sukuta-Pasu (73′), Mouhamadou Drammeh for Kristian Kirkegaard (74′), T. Gundelund for Marius Kolind (78′) and Arbnor Mucolli for Christian Gammelgaard (90′).
Results of the day
These are the results of the day in the First Division.​