HADERSLEV. Nykøbing and SønderjyskE draw 1-1. M. Carlson scored the first goal (45′) for Nykøbing. O. Steinn made it even (84′). SønderjyskE was surely better in terms of ball possession (68%)​
The match was played at the Sydbank Park stadium in Haderslev on Saturday and it started at 1:00 pm local time. The referee was Jonas Bæk with the assistance of Alex Petersen and Jakob Bo Schmidt. The 4th official was Jonas Bøgelund. The weather was cloudy. The temperature was cold at 10.7 degrees Celsius or 51.22 Fahrenheit. The humidity was 93%.​
Match Statistics​
!

68

Ball Possession

32
Shots
22

Total

11

7

On Target

4

15

Off Target

7

0

Shots blocked

0
149

Attack

81

75

Dangerous attack

29

186

Ball safe​

173
0

Penalties

0

8

Corners

2

4

Off Sides

4
Fouls
12

Total

14

1

Yellow Cards

3

0

Double Yellow

0

0

Red Card

0
Other
Ball possession
SønderjyskE had a superior ball possession 68% while Nykøbing was struggling with a 32% ball possession.
Attitude and shots
SønderjyskE was more aggressive with 75 dangerous attacks and 22 shots of which 7 were on target. Nevertheless, that was not enough SønderjyskE to win the match​.
SønderjyskE shot 22 times, 7 on target, 15 off target. Regarding the opposition, Nykøbing shot 11 times, 4 on target, 7 off target.
Cards
SønderjyskE received 1 yellow card (Sefer Emini). On the other side, Nykøbing received 3 yellow cards (E. Simonsen, T. Høholt and S. Madsen).
Match Timeline
Orri Óskarsson
- sub ->
Peter Christiansen
46'
58'
Emilio Simonsen Stuberg
- Yellow
61'
Victor Christiansson
- sub ->
E. Simonsen
61'
Ole Jakobsen
- sub ->
A. Hassan
Jose Gallegos
- sub ->
Mads Albaek
71'
Rasmus Hjorth Vinderslev
- sub ->
Lukas Björklund
71'
Rasmus Wikström
- sub ->
Sören Andreasen
71'
75'
Chukwuemeka Paul Nnamani
- sub ->
L. Kjerrumgaard
88'
Marcus Backmann
- sub ->
M. Gehrt
88'
Willads Delvin
- sub ->
M. Gehrt
Maxime Soulas
- sub ->
Jonas Thorsen
88'
Standings
After playing this encounter, SønderjyskE will have 35 points to sit in the 4th place. Talking about the opposition, Nykøbing will have 17 points to remain in the 12th place.
Next matches
SønderjyskE – Formation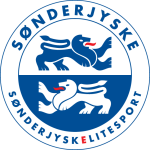 SønderjyskE
Substitutes
The manager Thomas Nørgaard decided to play with the following team: Nicolai Flø, Marc Dal Hende, Luka Racic, Atli Barkarson, Mads Winther Albæk, Jonas Thorsen, Emil Frederiksen, Sefer Emini, Lukas Edvin Björklund, Søren Andreasen and Peter Christiansen.
The home team had on the bench: Orri Steinn Óskarsson, Marcus Kristensen, Marcus Ryu Alstrup, Jose Gallegos, Rasmus Hjorth Vinderslev, Mikkel Hyllegaard, Maxime Henry Armand Soulas, Adnan Hadzic and Rasmus Wikström.
Substitutions
SønderjyskE made 5 changes: Peter Christiansen for Orri Óskarsson (46′), Lukas Björklund for Rasmus Hjorth Vinderslev (71′), Mads Albaek for Jose Gallegos (71′), Sören Andreasen for Rasmus Wikström (71′) and Jonas Thorsen for Maxime Soulas (88′).
Nykøbing – Formation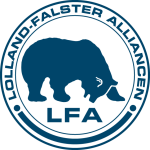 Nykøbing
Substitutes
Claus Jensen played with: Morten Bank, Kasper Jensen, Simon Ulrich Madsen, Thor Høholt, Elias Gärtig, Mathias Krathmann Gehrt, Valon Ljuti, Mads Carlson, Ahmed Hassan, Emilio Simonsen and Luca Kjerrumgaard.
They had on the bench: Marcus Backmann, Jacob Blach Nielsen, Victor Christiansson, Noah Alexander Huge Larsen, W. Delvin, Ole Jakobsen, Jeppe Rasmussen, Chukwuemeka Paul Nnamani and Lars Pleidrup.
Substitutions
Nykøbing made 5 changes: E. Simonsen for Victor Christiansson (61′), A. Hassan for Ole Jakobsen (61′), L. Kjerrumgaard for Chukwuemeka Paul Nnamani (75′), M. Gehrt for Marcus Backmann (88′) and M. Gehrt for Willads Delvin (88′).
Results of the day
These are the results of the day in the First Division.​