HELSINGøR. FC Helsingør succeeded in turn the tables against Hobro to win 2-1. It was Hobro to strike first with a goal of L. Deedson at the 23′. Then it was a goal in the 41′ minute to make things even for 1-1. Eventually, J. Schoop gave the win to FC Helsingør in the 82′ minute. FC Helsingør was surely superior in terms of ball possession (63%) and that was among the factors of its victory.​
The match was played at the Helsingør Ny Stadion OPV (Helsingør) stadium in Helsingør on Saturday and it started at 1:00 pm local time. The referee was Frida Nielsen who was helped by Simon Rosenlund and Jonathan García Nilton. The 4th official was Jesper Nielsen. The weather was cloudy. The temperature was cold at 9.3 degrees Celsius or 48.76 Fahrenheit. The humidity was 86%.​
Match Statistics​
!

63

Ball Possession

37
Shots
16

Total

8

3

On Target

1

13

Off Target

7

0

Shots blocked

0
152

Attack

82

57

Dangerous attack

38

270

Ball safe​

225
0

Penalties

0

7

Corners

2

1

Off Sides

1
Fouls
9

Total

10

4

Yellow Cards

2

0

Double Yellow

0

0

Red Card

0
Other
Ball possession
FC Helsingør was in firm control of the ball 63% while Hobro was struggling with a 37% ball possession.
Attitude and shots
FC Helsingør was putting more pressure with 57 dangerous attacks and 16 shots of which 3 were on target. This is one of the reasons why FC Helsingør won the match​.
FC Helsingør shot 16 times, 3 on target, 13 off target. Talking about the opposition, Hobro shot 8 times, 1 on target, 7 off target.
Cards
FC Helsingør received 4 yellow cards (V. Schousboe, D. Norouzi, O. Klitten and N. Geertsen). Talking about the opposition, Hobro received 3 yellow cards (L. Deedson, M. Freundlich and L. Skjellerup).
Match Timeline
23'
Louicius Don Deedson
(goal)
37'
Louicius Don Deedson
- Yellow
Daniel Bisgard Haarbo
(goal)
C. McCowatt
41'
Jakob Vadstrup
- sub ->
K. Enghardt
46'
Valdemar Schousboe
- Yellow
50'
57'
Mathias Nygaard
- sub ->
V. Rasmussen
65'
Mads Lautrup Freundlich
- Yellow
Nikolaj Geertsen
- sub ->
D. Haarbo
71'
Jacob Schoop
- sub ->
V. Schousboe
71'
77'
Frederik Dietz Nielsen
- sub ->
J. Bøge
77'
Ronnie Schwartz
- sub ->
L. Deedson
Jacob Schoop
(goal)
M. Knudsen
82'
85'
Laurs Skjellerup
- sub ->
M. Brajanac
86'
Danny Amankwaa
- sub ->
Abdoul Yoda
Alexander Hvid Edvardsen
- sub ->
O. Klitten
87'
Standings
After playing this encounter, FC Helsingør will have 37 points to remain in the 3rd place. On the opposite side, Hobro will stay with 23 points like Fremad Amager to hold in the 10th place.
Next matches
FC Helsingør – Formation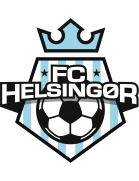 FC Helsingør
Substitutes
The manager Daniel Pedersen decided to play with the following team: Mande Sayouba, Frederik Helstrup Jensen, Nicklas Mouritsen, Kasper Enghardt, Mikkel Knudsen, Oliver Klitten, Daniel Norouzi, Callum McCowatt, Daniel Bisgard Haarbo, Oliver Drost and Valdemar Schousboe.
The home team had on the bench: Sterling Yateke, Jacob Schoop, Robert Marcus, Mathias Brems, , Hjalte Søborg Petersen, Nicolai Geertsen, Alexander Hvid Edvardsen and J. Vadstrup.
Substitutions
FC Helsingør made 5 changes: K. Enghardt for Jakob Vadstrup (46′), D. Haarbo for Nikolaj Geertsen (71′), V. Schousboe for Jacob Schoop (71′), O. Klitten for Alexander Hvid Edvardsen (87′) and O. Drost for M. Brems (90′).
Hobro – Formation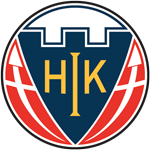 Hobro
Substitutes
Martin Thomsen played with: Adrian Kappenberger, Jesper Bøge Pedersen, Simon Jakobsen, Emil Søgård Jensen, Mathias Haarup, Frederik Elkaer, Villads Rasmussen, M. Lautrup Freundlich, Abdoul Yoda, M. Brajanac and Louicius Don Deedson.
The following players were sitting on the bench: Jacob Tjørnelund, Jonathan Fischer, Mathias Nygaard, M. Frandsen, Ronnie Schwartz Nielsen, Frederik Dietz Nielsen, Laurs Skjellerup and Danny Kwasi Amankwaa.
Substitutions
Hobro made 5 changes: V. Rasmussen for Mathias Nygaard (57′), J. Bøge for Frederik Dietz Nielsen (77′), L. Deedson for Ronnie Schwartz (77′), M. Brajanac for Laurs Skjellerup (85′) and Abdoul Yoda for Danny Amankwaa (86′).
Results of the day
These are the results of the day in the First Division.​