PAZARDZHIK. Ludogorets tops Hebar 1918 3-1. Ludogorets was much better in terms of ball possession (67%) and that was among the factors of its victory.​
The match was played at the Stadion Georgi Benkovski stadium in Pazardzhik. The weather was cloudy. The temperature was cold at 7.9 degrees Celsius or 46.27 Fahrenheit. The humidity was 51%.​
Match Statistics​
!

35

Ball Possession

65
Shots
5

Total

24

1

On Target

9

1

Off Target

11

3

Shots blocked

4
76

Attack

130

37

Dangerous attack

95

0

Ball safe​

0
0

Penalties

0

2

Corners

5
Fouls
12

Total

11

3

Yellow Cards

1

0

Double Yellow

0

0

Red Card

0
Other
Ball possession
Ludogorets had a superior ball possession 67% while Hebar 1918 was struggling with a 33% ball possession.
Attitude and shots
Ludogorets was putting more pressure with 95 dangerous attacks and 24 shots of which 9 were on target. This is one of the reasons why Ludogorets won the match.​
Hebar 1918 shot 5 times, 1 on target, 1 off target. Regarding the opposition, Ludogorets shot 24 times, 9 on target, 11 off target.
Cards
Hebar 1918 received 3 yellow cards (A. Isuf, R. Mazáň and M. Sylla). On the other side, Ludogorets received 1 yellow card (Franco Russo).
Match Timeline
Mark-Emilio Ivanov Papazov
- sub ->
L. Maružin
57'
Moussa Sylla
- sub ->
N. Nikolaev
57'
71'
Nonato
- sub ->
Todor Nedelev
71'
Raí Nascimento
- sub ->
Pedro Naressi
Georgi Tartov
- sub ->
A. Isuf
80'
Stiliyan Emilov Tisovski
- sub ->
Álex Serrano
80'
83'
Claude Gonçalves
- sub ->
Spas Delev
Ante Živković
- sub ->
V. Marcel
84'
90'
Igor Plastun
- sub ->
Kiril Despodov
90'
I. Nascimento Rodrigues
(goal)
Standings
After this encounter, Hebar 1918 will stay with 16 points to sit in the 15th place. Talking about the opposition, Ludogorets will have 56 points to sit in the 2nd place.
Next matches
In the next match in the First League, Hebar 1918 will host Cherno More on the 9th of April with a 1-1 head to head stats.
Ludogorets will play away agasint Arda on the 14th of April with a 5-0 head to head record in favor of Ludogorets (3 draws).
Hebar 1918 – Formation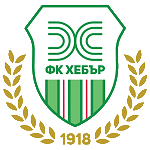 Hebar 1918
Substitutes
Hebar 1918 started with a conservative line-up (4-4-2).
The manager Vladimir Manchev decided to play with the following team: Zvonimir Mikulić, Nikolaj Nikolaev, Kornel Osyra, Arhan Isaf, Róbert Mazáň, Alejandro Serrano, Georgi Valchev, Stefan Tsonkov, Vincent Marcel, Loren Maružin and Arsenio Valpoort.
The home team had on the bench: Petar Debarliev, Moussa Sylla, Stoyan Stoichkov, Stiliyan Tisovski, Georgi Tartov, Mark Emilio Papazov and Ante Živković.
Substitutions
Hebar 1918 made 5 changes: L. Maružin for Mark-Emilio Ivanov Papazov (57′), N. Nikolaev for Moussa Sylla (57′), A. Isuf for Georgi Tartov (80′), Álex Serrano for Stiliyan Emilov Tisovski (80′) and V. Marcel for Ante Živković (84′).
Ludogorets – Formation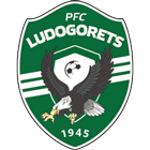 Ludogorets
Substitutes
Ludogorets started with a 4-2-3-1 line-up (4-2-3-1).
Ivaylo Petev Bogdanov played with: Sergio Padt, Pipa, Olivier Verdon, Franco Russo, Anton Nedyalkov, Jakub Piotrowski, Pedro Naressi, Kiril Despodov, Todor Nedelev, Spas Delev and Igor Thiago.
They had on the bench: Simon Sluga, Georgi Terziev, Danny Gruper, Igor Plastun, Raí Nascimento, Claude Gonçalves, Nonato, Show and Caio Vidal.
Substitutions
Ludogorets made 4 changes: Pedro Naressi for Raí Nascimento (72′), Todor Nedelev for Nonato (72′), Spas Delev for Claude Gonçalves (83′) and Kiril Despodov for Igor Plastun (90′).
Results of the day
These are the results of the day in the First League.​