BRUSSELS. RWDM overcomes RSC Anderlecht II 4-0 after playing a incredible match. M. Biron (6′), K. Hazard (48′), Y. Challouk (58′) and J. Heris (67′). RSC Anderlecht II was decisively superior in terms of ball possession (64%).​
The match was played at the Lotto Park stadium in Brussels. The referee was Brent Staessens assisted by Lennert Jans and Jordan Vandenborre. The 4th official was Maarten Toeback. The weather was rainy. The temperature was cold at 11 degrees Celsius or 51.73 Fahrenheit. The humidity was 87%.​
Match Statistics​
!

64

Ball Possession

36
Shots
11

Total

12

6

On Target

8

5

Off Target

4

0

Shots blocked

0
115

Attack

99

55

Dangerous attack

54

103

Ball safe​

73
0

Penalties

0

6

Corners

4

1

Off Sides

6
Fouls
7

Total

22

2

Yellow Cards

1

0

Double Yellow

0

0

Red Card

0
Other
Ball possession
RSC Anderlecht II was in firm control of the ball 64% while RWDM was struggling with a 36% ball possession.
Attitude and shots
RSC Anderlecht II was more aggressive with 55 dangerous attacks and 11 shots of which 6 were on target. Nevertheless, RWDM managed to find the solution to win this match.​
RSC Anderlecht II shot 11 times, 6 on target, 5 off target. Talking about the opposition, RWDM shot 12 times, 8 on target, 4 off target.
Cards
RSC Anderlecht II received 2 yellow cards (D. Hubert and L. Masscho). On the other side, RWDM received 1 yellow card (Y. Vorogovskiy).
Match Timeline
48'
Kylian Hazard 
(goal)
M. Biron
A. Engwanda
- sub ->
H. Bellman
63'
Loïc Masscho
- sub ->
L. Stassin
63'
67'
Fredrik Landén
(goal)
K. Hazard
Standings
After playing this match, RSC Anderlecht II will stay with 35 points to remain in the 11th place. Talking about the opposition, RWDM will have 55 points to hold in the 1st place.
Next matches
In the next match in the Challenger Pro League, RSC Anderlecht II will host Beerschot-Wilrijk on the 5th of May with a 1-1 head to head stats.
RWDM will play away agasint Lierse Kempenzonen on the 22nd of April with a 8-2 head to head in favor of RWDM (1 draw).
RSC Anderlecht II – Formation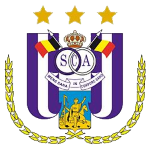 RSC Anderlecht II
Substitutes
The manager Guillaume Gillet decided to play with the following team: Rik Vercauteren, Lucas Lissens, Marco Kana, Noah Sadiki, Ilay Camara, David Hubert, Henrik Bellman, Nils De Wilde, Ishaq Abdulrazak, Amando Lapage and Lucas Stassin.
The home team had on the bench: Loïc Masscho, Ilias Takidine, Simion Michez, Nicholas Rutgeerts, Wout Meese, Luca Filippo Ferrara, Alonzo Engwanda and Theo Leoni.
Substitutions
RSC Anderlecht II made 5 changes: N. De Wilde for Ilias Takidine (36′), M. Kana for Theo Leoni (46′), H. Bellman for A. Engwanda (63′), L. Stassin for Loïc Masscho (63′) and I. Abdulrazak for Simion Michez (64′).
RWDM – Formation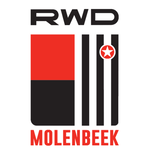 RWDM
Substitutes
Vincent Euvrard played with: Théo Defourny, Jonathan Heris, Yan Vorogovskiy, Florian Le Joncour, Jake O´Brien, Youssef Challouk, Alexis De Sart, Camilo Reijers de Olivera, Kylian Hazard, Mickaël Biron and Zakaria El Ouahdi.
These were the players on the bench: Ivann Botella, Nicholas Hamalainen, Fabio Ferraro, Gustavo Bonatto Barreto, Jonathan de Bie, Vinicius Lopes da Silva and Ibrahima Sory Sankhon.
Substitutions
RWDM made 5 changes: A. De Sart for Barreto (74′), Y. Challouk for Ivann Botella (74′), Y. Vorogovskiy for Niko Hämäläinen (79′), K. Hazard for Vinicius (79′) and M. Biron for Fabio Ferraro (87′).
Results of the day
These are the results of the day in the Challenger Pro League.​