DEINZE. Deinze and Lommel United draw 1-1. A. Staelens scored the first goal (11′) for Deinze. G. Neven equalized (80′). Deinze was not able to win even if it was better in terms of ball possession (60%)
The match was played at the Burgermeester Van De Wiele Stadion stadium in Deinze on Saturday and it started at 4:00 pm local time. The referee was Kevin Van Damme with the collaboration of Tom Vanpoucke and Bryan Bijnens. The 4th official was Anthony Letellier.
Match Timeline
Alessio Staelens
(goal)
G. Hendrickx
11'
46'
Jesper Tolinsson
- sub ->
K. Aguilar
Dylan de Belder
- sub ->
Cauê
77'
Jannes van Steenkiste
- sub ->
Z. Vancsa
77'
80'
Glenn Neven
(goal)
S. de Grand
81'
Jordan Attah Kadiri
- sub ->
Cauê
81'
Lazar Mijović
- sub ->
Z. Vancsa
Kenneth Schuermans
- Yellow
88'
Standings
After playing this contest, Deinze will have 34 points to hold in the 3rd place. Regarding the opposition, Lommel United will have 39 points like Lierse Kempenzonen to remain in the 2nd place.
Next matches
In the next match in the Challenger Pro League, Deinze will play away with Lommel United on the 14th of April with a 6-6 head to head stats.
Lommel United will host Standard Liège II on the 12th of May with a 2-1 head to head stats in favor of Standard Liège II (0 draws).
Deinze – Formation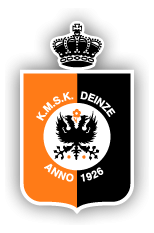 Deinze
Substitutes
The manager Marc Grosjean decided to play with the following team: Ignacio Mirás Blanco, Denys Prychynenko, Kenneth Schuermans, Gaëtan Hendrickx, Alessio Staelens, Jur Schrijvers, Jellert van Landschoot, Christophe Janssens, Liam Fraser, Liridon Balaj and Lennart Mertens.
The home team had on the bench: , Ayman Kassimi, Dylan De Belder, Mamadou Koné, Teo Quintero, Marselino Ferdinan and Jannes Vansteenkiste.
Substitutions
Deinze decided to remain with the initial team without doing any substitution.
Lommel United – Formation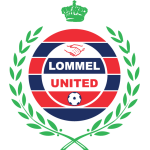 Lommel United
Substitutes
Steve Bould played with: Nikola Ivezić, Glenn Neven, Yeboah Amankwah, Kluiverth Miguel Aguilar Díaz, Sam de Grand, Theo Pierrot, Abemly Meto Silu, Amar Abdirahman Ahmed, Adrian Alonso Martínez Batista, Cauê Vinicius dos Santos and Z. Vancsa.
The following players were sitting on the bench: Jesper Tolinsson, Jari De Busser, Lazar Mijović, Jordan Attah, Mathise Reumers, Rob Nizet and Robin Henkens.
Substitutions
Lommel United made 5 changes: K. Aguilar for Jesper Tolinsson (46′), Cauê for Dylan de Belder (77′), Z. Vancsa for Jannes van Steenkiste (77′), Cauê for Jordan Attah Kadiri (81′) and Z. Vancsa for Lazar Mijović (81′).
Results of the day
These are the results of the day in the Challenger Pro League.​