LONDON. Leyton Orient manages to recover against Colchester United with a goal on the C. Hall 89′ and a goal on the N. Chilvers 90′. Leyton Orient was not able to win even if it was better in terms of ball possession (56%)
The match was played at the Brisbane Road stadium in London on Saturday and it started at 3:00 pm local time. The referee was Ross Joyce who had the assistance of James Vallance and Adrian Tranter. The 4th official was Kevin Howick. The weather was cloudy. The temperature was cold at 13.2 degrees Celsius or 55.8 Fahrenheit. The humidity was 73%.​
Match Statistics​
Shots
12

Total

12

4

On Target

6

7

Off Target

2

1

Shots blocked

4
93

Attack

96

31

Dangerous attack

43

0

Ball safe​

0
1

Penalties

0

1

Corners

3
Fouls
11

Total

10

3

Yellow Cards

2

0

Double Yellow

0

0

Red Card

0
Other
Ball possession
Leyton Orient had a superior ball possession 56% while Colchester United was struggling with a 44% ball possession.
Attitude and shots
Colchester United was more pushing with 43 dangerous attacks and 12 shots of which 6 were on target. However, that was not enough Colchester United to win the encounter​.
Leyton Orient shot 12 times, 4 on target, 7 off target. Talking about the opposition, Colchester United shot 12 times, 6 on target, 2 off target.
Cards
Leyton Orient received 3 yellow cards (E. Turns, Lawrence Vigouroux and Aaron Drinan). On the opposite side, Colchester United received 3 yellow cards (Tom Hopper, Ben Garner and Junior Tchamadeu).
Match Timeline
46'
William Greenidge
- sub ->
Fiacre Kelleher
62'
Jayden Fevrier
- sub ->
Al-Amin Kazeem
68'
Matt Jay
- sub ->
Alex Newby
Adam Thompson
- sub ->
Paul Smyth
71'
76'
John Akinde
- sub ->
Tom Hopper
89'
Connor Hall
(goal)
Matt Jay
Standings
After this match, Leyton Orient will have 73 points to remain in the 1st place. On the opposite side, Colchester United will have 36 points to hold in the 21st place.
Next matches
In the next match in the League Two, Leyton Orient will play away with Gillingham on the 18th of April with a 6-5 head to head stats in favor of Leyton Orient (4 draws).
Colchester United will play away agasint Crawley Town on the 18th of April with a 9-4 head to head statistic in favor of Crawley Town (7 draws).
Leyton Orient – Formation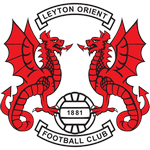 Leyton Orient
Substitutes
Leyton Orient started with a aggressive line-up (4-3-3).
The manager Richard Wellens decided to play with the following team: Paul Smyth, Lawrence Vigouroux, Aaron Drinan, Omar Beckles, Ruel Sotiriou, Thomas James, Idris El Mizouni, Ed Turns, Jayden Sweeney, Darren Pratley and George Moncur.
The home team had on the bench: Kieran Sadlier, Charlie Kelman, Adam Thompson, Shadrach Ogie, Jordan Brown, Rhys Byrne and Craig Clay.
Leyton Orient could not rely on the presence of Adam Thompson (injured).
Substitutions
Leyton Orient made 4 changes: Paul Smyth for Adam Thompson (71′), George Moncur for Kieran Sadlier (75′), Idris El Mizouni for Craig Clay (76′) and Ruel Sotiriou for Charlie Kelman (80′).
Colchester United – Formation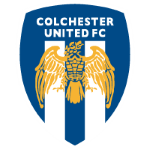 Colchester United
Substitutes
Colchester United started with a 3-4-1-2 line-up (3-4-1-2).
Ben Garner played with: Kieran O'Hara, Luke Chambers, Connor Hall, Fiacre Kelleher, Al Amin Kazeem, J. Tchamadeu, Alex Newby, Ossama Ashley, Noah Chilvers, Tom Hopper and Samson Tovide.
They had on the bench: Marley Marshall Miranda, John Akinde, Tom Smith, Will Greenidge, Jayden Fevrier, Freddie Sears and Matt Jay.
Substitutions
Colchester United made 4 changes: Fiacre Kelleher for Will Greenidge (46′), Alex Newby for Matt Jay (68′), Tom Hopper for John Akinde (76′) and S. Tovide for Freddie Sears (76′).
Results of the day
These are the results of the day in the League Two.​