SALFORD. Salford City bested Doncaster Rovers 3-1 thanks to L. Bolton who scored in the 13th and 59th minute. Salford City was decisively better in terms of ball possession (61%) and that was among the factors of its victory.​
The match was played at the The Peninsula Stadium stadium in Salford on Saturday and it started at 3:00 pm local time. The referee was Neil Hair with the support of Robert Atkin and Mike George. The 4th official was Matthew Sowerby. The weather was cloudy. The temperature was cold at 12.4 degrees Celsius or 54.28 Fahrenheit. The humidity was 76%.​
Match Statistics​
!

61

Ball Possession

39
Shots
20

Total

6

6

On Target

1

9

Off Target

3

5

Shots blocked

2
112

Attack

83

46

Dangerous attack

28

0

Ball safe​

0
0

Penalties

0

9

Corners

5

1

Off Sides

1
Fouls
9

Total

12

2

Yellow Cards

1

0

Double Yellow

0

0

Red Card

0
Other
Ball possession
Salford City had a strong ball possession 61% while Doncaster Rovers was struggling with a 39% ball possession.
Attitude and shots
Salford City had a more offensive attitude with 46 dangerous attacks and 20 shots of which 7 were on target. This is one of the reasons why Salford City won the match​.
Salford City shot 20 times, 7 on target, 9 off target. Regarding the opposition, Doncaster Rovers shot 7 times, 1 on target, 4 off target.
Cards
Salford City received 2 yellow cards (E. Galbraith and Ryan Leak). On the other side, Doncaster Rovers received 1 yellow card (Tommy Rowe).
Match Timeline
Stephen Mallan
(goal)
Ibou Touray
38'
53'
Liam Ravenhill
- sub ->
Harrison Biggins
70'
Caolan Lavery
- sub ->
Kyle Hurst
77'
Todd Miller
- sub ->
George Miller
Callum Morton
- sub ->
Louie Barry
77'
Matt Smith
- sub ->
Callum Hendry
77'
Matthew Lund
- sub ->
Stevie Mallan
82'
Shane McLoughlin
- sub ->
Ibou Touray
83'
Conor McAleny
- sub ->
E. Galbraith
88'
Standings
After playing this match, Salford City will have 59 points to sit in the 7th place. On the other side, Doncaster Rovers will stay with 50 points to sit in the 12th place.
Next matches
In the next match in the League Two, Salford City will host Hartlepool United on the 18th of April with a 4-1 head to head in favor of Salford City (3 draws).
Doncaster Rovers will play away agasint Stevenage on the 18th of April with a 3-2 head to head statistic in favor of Doncaster Rovers (1 draw).
Salford City – Formation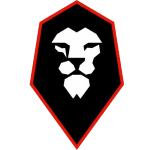 Salford City
Substitutes
Salford City started with a 4-2-3-1 line-up (4-2-3-1).
The manager Neil Wood decided to play with the following team: Alex Cairns, Ibou Touray, Ryan David Leak, Theo Vassell, Jason Lowe, Stevie Mallan, Luke Bolton, Elliot Watt, Ethan Stuart William Galbraith, Callum Hendry and Louie Barry.
The home team had on the bench: Callum Morton, Liam Shephard, Conor McAleny, Shane McLoughlin, Matthew Lund, Giosue Bellagambi and Matt Smith.
Substitutions
Salford City made 5 changes: Louie Barry for Callum Morton (77′), Callum Hendry for Matt Smith (77′), Stevie Mallan for Matthew Lund (82′), Ibou Touray for Shane McLoughlin (83′) and E. Galbraith for Conor McAleny (88′).
Doncaster Rovers – Formation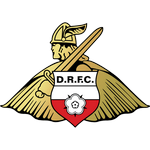 Doncaster Rovers
Substitutes
Doncaster Rovers started with a conservative line-up (4-4-2).
Danny Schofield played with: Stuart Moore, James Brown, Joseph Olowu, Charlie Seaman, Ben Nelson, Tommy Rowe, Ben Close, Harrison Biggins, Luke Molyneux, Kyle Hurst and George Miller.
The following players were sitting on the bench: Jake Oram, Caolan Lavery, Liam Ravenhill, Aidan Barlow, Kieran Ricardo Agard, Todd Miller and Adam Long.
Doncaster Rovers could not rely on the presence of T. Miller (injured).
Substitutions
Doncaster Rovers made 3 changes: Harrison Biggins for Liam Ravenhill (53′), Kyle Hurst for Caolan Lavery (70′) and George Miller for Todd Miller (77′).
Results of the day
These are the results of the day in the League Two.​