ADANA. Adana Demirspor conquers Antalyaspor with a 2-0 win with a goal from E. Akbaba (33′) and a goal from C. Ndiaye (45′).
Cherif Ndiaye squandered a penalty (58′) for Adana Demirspor.​
The match was played at the Aytaç Durak Tesisleri stadium in Adana on Saturday and it started at 4:00 pm local time. The referee was Bahattin Şimşek with the collaboration of Kamil Çetin and Bilal Gölen. The 4th official was Direnç Tonusluoğlu. The weather was rainy. The temperature was cold at 13 degrees Celsius or 55.42 Fahrenheit. The humidity was 88%.​
Match Statistics​
Shots
17

Total

10

6

On Target

2

6

Off Target

6

5

Shots blocked

2
95

Attack

97

65

Dangerous attack

64

125

Ball safe​

106
1

Penalties

0

4

Corners

2

4

Off Sides

4
Fouls
11

Total

14

1

Yellow Cards

2

0

Double Yellow

0

0

Red Card

0
Other
Ball possession
None of the teams was particularly dominant in terms of ball possession. Adana Demirspor was in possession of the ball for 47% of the time vs. Antalyaspor that controlled the ball for 53% of the time.
Attitude and shots
Adana Demirspor had a more offensive attitude with 65 dangerous attacks and 17 shots of which 6 were on target. This is one of the reasons why Adana Demirspor won the match​.
Adana Demirspor shot 17 times, 6 on target, 6 off target. On the other side, Antalyaspor shot 10 times, 2 on target, 6 off target.
Cards
Adana Demirspor received 1 yellow card (Mert Cetin). On the opposite side, Antalyaspor received 2 yellow cards (Veysel Sari and Ömer Toprak).
Match Timeline
Yıldırım Mert Çetin
- Yellow
17'
46'
Shoya Nakajima
- sub ->
Sherel Floranus
Cherif Ndiaye
- missed penalty
Cherif Ndiaye
58'
61'
Ömer Toprak
- sub ->
Alassane Ndao 
61'
Bertuğ Yıldırım
- sub ->
Fredy
73'
Houssam Ghacha
- sub ->
B. Balcı
Henry Onyekuru
- sub ->
Cherif Ndiaye
73'
Gökhan Inler
- sub ->
Y. Sarı
73'
86'
Cemali Sertel
- sub ->
Güray Vural
Fredrik Gulbrandsen
- sub ->
David Akintola
87'
Jorge Morel
- sub ->
Badou Ndiaye
90'
Standings
After this match, Adana Demirspor will have 45 points to sit in the 4th place. Talking about the opposition, Antalyaspor will stay with 28 points like Alanyaspor to remain in the 11th place.
Next matches
Adana Demirspor – Formation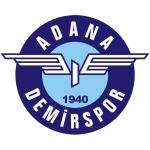 Adana Demirspor
Substitutes
Adana Demirspor started with a conservative line-up (4-4-2).
The manager Vincenzo Montella decided to play with the following team: Ertaç Özbir (6.9), Jonas Svensson (7.0), Mert Çetin (6.8), Semih Güler (7.2), Kévin Rodrigues (7.8), Yusuf Sarı (6.3), Benjamin Stambouli (6.9), Badou Ndiaye (7.9), Babajide David Akintola (7.2), Cherif Ndiaye (7.1) and Emre Akbaba (7.2).
The home team had on the bench: Furkan Soyalp, Jorge Morel, Henry Onyekuru (6.4), Hijran Ali Boyaci, Jovan Manev, Fredrik Gulbrandsen, Kévin Soni, Gökhan Inler (6.1), Goran Karačić and İsmail Çokçalış.
Substitutions
Adana Demirspor made 4 changes: Cherif Ndiaye for Henry Onyekuru (73′), Y. Sarı for Gökhan Inler (73′), David Akintola for Fredrik Gulbrandsen (87′) and Badou Ndiaye for Jorge Morel (90′).
Best player: Badou Ndiaye​
Following our analysis, the most impressive player for Adana Demirspor was Badou Ndiaye even if he didn't score any goal.
His rating is (7.9) with 36 passes (77% accurate) and 2 key passes. He was won 8 duels out of 10.
Antalyaspor – Formation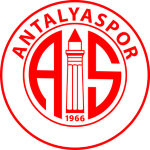 Antalyaspor
Substitutes
Antalyaspor started with a 4-2-3-1 line-up (4-2-3-1).
Nuri Şahin played with: Helton Leite (7.2), Sherel Floranus (6.2), Veysel Sarı (6.3), Emrecan Uzunhan (7.0), Güray Vural (7.1), Bünyamin Balcı (6.0), Ufuk Akyol (6.8), Alassane Ndao (6.2), Fredy (6.4), Sam Larsson (7.0) and Haji Wright (6.6).
They had on the bench: Ataberk Dadakdeniz, Shoya Nakajima (6.2), Cemali Sertel (6.6), Ömer Toprak (6.8), Mark Mampasi, Bálint Szabó, Muhammed Alperen Uysal, Bertuğ Yıldırım (6.2), Houssameddine Guecha (6.6) and Amar Gerxhaliu.
Substitutions
Antalyaspor made 5 changes: Sherel Floranus for Shoya Nakajima (46′), Alassane Ndao  for Ömer Toprak (61′), Fredy for Bertuğ Yıldırım (61′), B. Balcı for Houssam Ghacha (73′) and Güray Vural for Cemali Sertel (86′).
Best player: Helton Leite​
The player that probably impressed the most for Antalyaspor was the goalkeeper: Helton Leite. His rating is 7.22. He saved 1 penalty. He performed 4 saves.
Results of the day
These are the results of the day in the Super Lig.​