KORTRIJK. Kortrijk conquers Club Brugge 1-0 after A. Kadri  scored just 1 goal (31′).
The match was played at the Guldensporenstadion stadium in Kortrijk on Saturday and it started at 4:00 pm local time. The referee was Bram Van Driessche who was helped by Yves De Neve and Lennert Becquet. The 4th official was Alexandre Boucaut. The weather was cloudy. The temperature was cold at 13.3 degrees Celsius or 55.85 Fahrenheit. The humidity was 75%.​
Match Statistics​
Shots
10

Total

13

6

On Target

3

1

Off Target

6

3

Shots blocked

4
111

Attack

116

38

Dangerous attack

48

0

Ball safe​

0
0

Penalties

0

1

Corners

6
Fouls
11

Total

11

2

Yellow Cards

2

0

Double Yellow

0

0

Red Card

0
Other
Ball possession
None of the teams had a clear upper hand in terms of ball possession. Kortrijk was in possession of the ball for 46% of the time vs. Club Brugge that controlled the ball for 54% of the time.
Attitude and shots
Club Brugge was more aggressive with 48 dangerous attacks and 12 shots of which 3 were on target. Notwithstanding, Kortrijk was capable to find the solution to win this match.​
Kortrijk shot 10 times, 6 on target, 1 off target. On the other side, Club Brugge shot 12 times, 3 on target, 6 off target.
Cards
Kortrijk received 2 yellow cards (Felipe Avenatti and Pape Habib Gueye). Regarding the opposition, Club Brugge received 2 yellow cards (Raphael Onyedika and Abakar Sylla ).
Match Timeline
71'
Raphael Onyedika
- sub ->
Casper Nielsen
71'
Chemsdine Talbi
- sub ->
T. Buchanan
83'
Romeo Vermant
- sub ->
Mats Rits
C. Atemona
- sub ->
Massimo Bruno
90'
C. Atemona
- sub ->
Massimo Bruno
90'
Standings
After playing this contest, Kortrijk will have 30 points to hold in the 14th place. On the opposite side, Club Brugge will stay with 49 points to remain in the 4th place.
Next matches
In the next match in the Pro League, Kortrijk will host AS Eupen on the 8th of April with a 9-6 head to head record in favor of Kortrijk (8 draws).
Club Brugge will play away agasint Westerlo on the 15th of April with a 18-1 head to head statistic in favor of Club Brugge (3 draws).
Kortrijk – Formation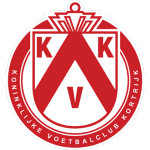 Kortrijk
Substitutes
Kortrijk started with an extremely aggressive line-up (3-4-3).
The manager Bernd Storck decided to play with the following team: Tom Vandenberghe (7.2), João Silva (6.8), Tsuyoshi Watanabe (7.2), Martin Wasinski (7.3), Dion De Neve (7.0), Stjepan Lončar (6.9), Nayel Mehssatou (6.6), Kristof D'Haene (6.6), Massimo Bruno (7.3), Felipe Avenatti (7.0) and Abdelkahar Kadri (7.8).
The home team had on the bench: Martin Regáli, Maxim De Man, Pape Habib Gueye, Christalino Atemona, Billal Messaoudi (6.2), Satoshi Tanaka and Dylan Mbayo.
Substitutions
Kortrijk made 5 changes: Kristof D'Haene for Billel Messaoudi (57′), Felipe Avenatti for Pape Guèye (84′), Abdelkahar Kadri  for Satoshi Tanaka (84′), Massimo Bruno for Christalino Atemona (90′) and Massimo Bruno for Christalino Atemona (90′).
Best player: Abdelkahar Kadri​
Following our analysis, the most impressive player for Kortrijk was Abdelkahar Kadri.
His rating is (7.8) with 1 goal, 41 passes (68% accurate) and 1 key pass. He was won 8 duels out of 16.
Club Brugge – Formation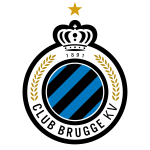 Club Brugge
Substitutes
Club Brugge started with a 3-5-2 line-up (3-5-2).
Scott Parker played with: Simon Mignolet (6.8), Denis Odoi (6.3), Jorne Spileers (7.4), Abakar Sylla (6.6), Tajon Buchanan (6.4), Mats Rits (7.0), Hans Vanaken (7.0), Casper Nielsen (7.4), Bjorn Meijer (6.7), Ferran Jutglà (6.4) and Noa Lang (7.6).
These were the players on the bench: Roman Yaremchuk (6.1), Cisse Sandra, Raphael Onyedika (6.4), Brandon Mechele, Kyriani Sabbe, Chemsdine Talbi (6.2), Josef Bursik and Romeo Vermant.
Club Brugge could not rely on the presence of Roman Yaremchuk (injured).
Substitutions
Club Brugge made 4 changes: Ferran Jutglà for Roman Yaremchuk (64′), Casper Nielsen for Raphael Nwadike (71′), T. Buchanan for Chemsdine Talbi (71′) and Mats Rits for R. Vermant (83′).
Best player: Noa Lang​
The most impressive player for Club Brugge was Noa Lang.
His rating is (7.6) with 38 passes (68% accurate) and 6 key passes. He was won 5 duels out of 9. He performed 7 crosses.
Results of the day
These are the results of the day in the Pro League.​