SYDNEY. Wellington Phoenix W tops Sydney W 1-0 after K. Taylor scored just 1 goal (32′).
The match was played at the Netstrata Jubilee Stadium stadium in Sydney on Saturday and it started at 3:00 pm local time. The referee was Caitlin Williams assisted by Anastasia Filacouridis and Claire Green. The 4th official was Isabella Libri. The weather was clear. The temperature was hot at 27.8 degrees Celsius or 81.95 Fahrenheit. The humidity was 65%.​
Match Statistics​
Shots
12

Total

17

4

On Target

4

4

Off Target

10

4

Shots blocked

3
91

Attack

97

68

Dangerous attack

64

71

Ball safe​

83
0

Penalties

0

6

Corners

7

2

Off Sides

3
Fouls
11

Total

2

2

Yellow Cards

1

0

Double Yellow

0

0

Red Card

0
Other
Ball possession
None of the teams was particularly dominant in terms of ball possession. Sydney W was in possession of the ball for 49% of the time vs. Wellington Phoenix W that controlled the ball for 51% of the time.
Attitude and shots
Sydney W was more pushing with 68 dangerous attacks and 12 shots of which 4 were on target. Still, Wellington Phoenix W managed to find the solution to win this match.​
Sydney W shot 12 times, 4 on target, 4 off target. On the other side, Wellington Phoenix W shot 17 times, 4 on target, 10 off target.
Cards
Sydney W received 2 yellow cards (M. Stanic-Floody and K. Fenton). Talking about the opposition, Wellington Phoenix W received 1 yellow card (M. Foster).
Match Timeline
Mary Stanic-Floody
- Yellow
49'
Indiana Dos Santos
- sub ->
M. Stanic-Floody
51'
Rola Badawiya
- sub ->
R. Lowe
61'
74'
Ava Pritchard
- sub ->
E. Rolston
75'
Alyssa Whinham
- sub ->
G. Wisnewski
85'
Zoe McMeeken
- sub ->
M. Robertson
Standings
After playing this contest, Sydney W will stay with 33 points like Western United W to sit in the 1st place. On the other side, Wellington Phoenix W will have 9 points to remain in the 11th place.
Next matches
In the next match in the W-League, Sydney W will host Newcastle Jets W on the 1st of April with a 7-0 head to head stats in favor of Sydney W (0 draws).
Wellington Phoenix W will host Melbourne Victory W on the 31st of March with a 2-0 head to head in favor of Melbourne Victory W (0 draws).
Sydney W – Formation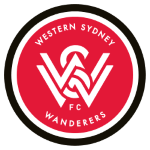 Sydney W
Substitutes
The manager Ante Juric decided to play with the following team: Katie Offer, Anna Green, Kirsty Jane Fenton, Deborah-Anne De la harpe, S. Hunter, Rachel Lowe, Mackenzie Hawkesby, Charlize Jayde Rule, Mary Stanic-Floody, Cortnee Vine and Princess Ibini.
The home team had on the bench: M. Chauvet, Rola Badawiya, Teigan Collister, Indiana Dos Santos and Jasmine Black.
Substitutions
Sydney W made 2 changes: M. Stanic-Floody for Indiana Dos Santos (51′) and R. Lowe for Rola Badawiya (61′).
Wellington Phoenix W – Formation Wellington Phoenix W
Substitutes
Natalie Lawrence played with: Brianna Jayne Edwards, Michaela Foster, Mackenzie Dale Barry, Marisa Isabel Van Der Meer, Kate Taylor, Betsy Hassett, Emma Caitlin Rolston, Chloe Knott, Grace Cecilia Wisnewski, Paige Satchell and Michaela Robertson.
These were the players on the bench: Georgia Field Candy, Emily Louise Foy Clegg, Ava Pritchard, Alyssa Whinham and Zoe McMeeken.
Wellington Phoenix W could not rely on the presence of A. Whinham (injured).
Substitutions
Wellington Phoenix W made 4 changes: P. Satchell for Emily Louise Foy Clegg (65′), E. Rolston for Ava Pritchard (74′), G. Wisnewski for Alyssa Whinham (75′) and M. Robertson for Zoe McMeeken (85′).
Results of the day
These are the results of the day in the W-League.​