STELLENBOSCH. Stellenbosch managed to clinch a draw against Mamelodi Sundowns with a late goal from I. Rayners scored in the (87′) after Mamelodi Sundowns got a lead with a goal from C. Mailula (77′).
The match was played at the Danie Craven Stadium (Stellenbosch) stadium in Stellenbosch on Sunday and it started at 3:30 pm local time. The referee was Jelly Chavani who was helped by Khamusi Razwimisani and Romeo Matibidi. The 4th official was Msimeleli Mabuto. The weather was rainy. The temperature was pleasant at 18 degrees Celsius or 64.36 Fahrenheit. The humidity was 96%.​
Match Statistics​
Shots
12

Total

10

6

On Target

5

6

Off Target

5

0

Shots blocked

0
69

Attack

54

40

Dangerous attack

31

0

Ball safe​

0
1

Penalties

0

7

Corners

6
Fouls
12

Total

14

0

Yellow Cards

0

0

Double Yellow

0

0

Red Card

0
Other
The overall ball possession was identical with both teams controlling the ball for 50% of the time.
Ball possession
The ball possession was not so different. Stellenbosch was in possession of the ball for 0% of the time vs. Mamelodi Sundowns that controlled the ball for 0% of the time.
Attitude and shots
Stellenbosch had a more offensive attitude with 40 dangerous attacks and 12 shots of which 6 were on target. However, that was not enough Stellenbosch to win the match​.
Stellenbosch shot 12 times, 6 on target, 6 off target. On the opposite side, Mamelodi Sundowns shot 10 times, 5 on target, 5 off target.
Cards
None of the teams received any yellow card.
Match Timeline
66'
Cassius Mailula
- sub ->
Thapelo Morena
66'
Sipho Mbule
- sub ->
Ntandoyenkosi Nkosi
67'
Maphosa Modiba
- sub ->
Terrence Mashego 
Antonio Van Wyk
- sub ->
Devon Titus
68'
Andre De Jong
- sub ->
Júnior Mendieta
74'
Sihle Nduli
- sub ->
Jayden Adams
74'
77'
Cassius Mailula
(goal)
Peter Shalulile
Sinethemba Mthobisi Mngomezulu
- sub ->
I. Jabaar
85'
Qobolwakhe Sibande
- sub ->
Fawaaz Basadien
84'
85'
Teboho Mokoena
- sub ->
Peter Shalulile
Standings
After this match, Stellenbosch will have 27 points like TS Galaxy and Sekhukhune United to hold in the 10th place. Talking about the opposition, Mamelodi Sundowns will have 56 points to hold in the 1st place.
Next matches
In the next match in the Premier League, Stellenbosch will host Moroka Swallows on the 22nd of April with a 1-0 head to head stats in favor of Stellenbosch (4 draws).
Mamelodi Sundowns will play away agasint Marumo Gallants FC on the 13th of May with a 3-0 head to head in favor of Mamelodi Sundowns (2 draws).
Stellenbosch – Formation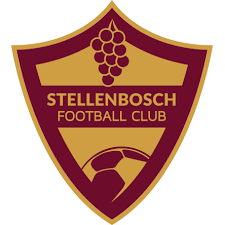 Stellenbosch
Substitutes
Stellenbosch started with a conservative line-up (4-4-2).
The manager Steve Barker decided to play with the following team: Sage Stephens, Deano van Rooyen, Olwethu Makhanya, Vusi Sibiya, Fawaaz Basadien, Titus, Jayden Adams, Sibongiseni Mthethwa, Ibraheem Jabaar, Júnior Mendieta and Iqraam Rayners.
The home team had on the bench: Sihle Nduli, Antonio Van Wyk, Andre de Jong, Qobolwakhe Sibande, Lee Langeveldt, Sinethemba Mngomezulu, Mervin Boji, Athenkosi Mcaba and Nhlanhla Mgaga.
Substitutions
Stellenbosch made 5 changes: Devon Titus for Antonio Van Wyk (68′), Júnior Mendieta for Andre De Jong (74′), Jayden Adams for Sihle Nduli (74′), I. Jabaar for Sinethemba Mthobisi Mngomezulu (85′) and Fawaaz Basadien for Qobolwakhe Sibande (84′).
Mamelodi Sundowns – Formation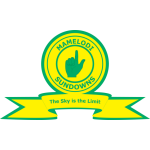 Mamelodi Sundowns
Substitutes
Mamelodi Sundowns started with an extremely aggressive line-up (3-4-3).
Rhulani Mokwena played with: Reyaad Pieterse, Grant Kekana, Rivaldo Coetzee, Mosa Lebusa, Khuliso Mudau, Ntandoyenkosi Nkosi, Neo Maema, Terrence Mashego, Thapelo Morena, Domingo and Peter Shalulile.
These were the players on the bench: Amethyst Bradley Ralani, Abdelmounaim Boutouil, Sipho Mbule, Cassius Mailula, Teboho Mokoena, Siyanda Nyanga, Kennedy Mweene, Aubrey Maphosa Modiba and Sifiso Ngobeni.
Substitutions
Mamelodi Sundowns made 4 changes: Thapelo Morena for Cassius Mailula (66′), Ntandoyenkosi Nkosi for Sipho Mbule (66′), Terrence Mashego  for Maphosa Modiba (67′) and Peter Shalulile for Teboho Mokoena (85′).
Results of the day
These are the results of the day in the Premier League.​