WELLINGTON. Wellington Phoenix W and Brisbane Roar W draw 1-1. M. van scored the first goal (26′) for Wellington Phoenix W. S. Conn­ors settled the score (80′). Wellington Phoenix W was definitely better in terms of ball possession (61%)​
The match was played at the Sky Stadium stadium in Wellington on Saturday and it started at 5:40 pm local time. The referee was Anna-Marie Keighley with the help of Allys Clipsham and Heloise Welch. The 4th official was Beth Rattray. The weather was cloudy. The temperature was pleasant at 16 degrees Celsius or 60.73 Fahrenheit. The humidity was 93%.​
Match Statistics​
!

61

Ball Possession

39
Shots
20

Total

13

8

On Target

10

9

Off Target

2

3

Shots blocked

1
102

Attack

67

63

Dangerous attack

28

0

Ball safe​

0
0

Penalties

0

6

Corners

4

4

Off Sides

2
Fouls
7

Total

18

0

Yellow Cards

2

0

Double Yellow

0

0

Red Card

0
Other
Ball possession
Wellington Phoenix W had a strong ball possession 61% while Brisbane Roar W was struggling with a 39% ball possession.
Attitude and shots
Wellington Phoenix W was more aggressive with 63 dangerous attacks and 20 shots of which 8 were on target. Notwithstanding, that was not enough Wellington Phoenix W to win the match​.
Wellington Phoenix W shot 20 times, 8 on target, 9 off target. Talking about the opposition, Brisbane Roar W shot 13 times, 10 on target, 2 off target.
Cards
Wellington Phoenix W didn't receive any yellow card. On the opposite side, Brisbane Roar W received 2 yellow cards (I. Riley and A. Norrie).
Match Timeline
M. Van Der Meer
(goal)
M. Foster
26'
26'
Indiah-Paige Riley
- Yellow
58'
Holly McQueen
- sub ->
A. Davern
Emma Caitlin Rolston
- sub ->
A. Pritchard
61'
67'
Margot Robinne
- sub ->
S. Freier
Paige Satchell
- sub ->
E. Clegg
69'
Alyssa Whinham
- sub ->
K. Taylor
85'
88'
Tamar Levin
- sub ->
J. Rasschaert
88'
Kijah Stephenson
- sub ->
I. Riley
Standings
After this encounter, Wellington Phoenix W will have 6 points to sit in the 11th place. On the opposite side, Brisbane Roar W will have 17 points to remain in the 7th place.
Next matches
In the next match in the W-League, Wellington Phoenix W will host Melbourne Victory W on the 31st of March with a 2-0 head to head in favor of Melbourne Victory W (0 draws).
Brisbane Roar W will host Perth Glory W on the 1st of April with a 4-1 head to head stats in favor of Perth Glory W (1 draw).
Wellington Phoenix W – Formation Wellington Phoenix W
Substitutes
The manager Natalie Lawrence decided to play with the following team: Brianna Jayne Edwards, Michaela Foster, Mackenzie Dale Barry, Marisa Isabel Van Der Meer, Kate Taylor, Betsy Hassett, Chloe Knott, Grace Cecilia Wisnewski, Michaela Robertson, Ava Pritchard and Emily Louise Foy Clegg.
The home team had on the bench: Paige Satchell, Emma Caitlin Rolston, Alyssa Whinham, Saskia Vosper and Corina Brown.
Substitutions
Wellington Phoenix W made 3 changes: A. Pritchard for Emma Caitlin Rolston (61′), E. Clegg for Paige Satchell (69′) and K. Taylor for Alyssa Whinham (85′).
Brisbane Roar W – Formation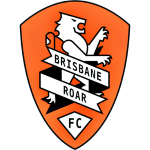 Brisbane Roar W
Substitutes
Garrath McPherson played with: Hensley Hancuff, Talitha Kramer, Kajsa Lind, Jamilla Sofia Rankin, Jessie Rasschaert, Ayesha Norrie, Hollie Palmer, Aleeah Davern, Shea Conn­ors, Indiah-Paige Riley and S. Freier.
These were the players on the bench: Isabella Shuttleworth, Kijah Stephenson, M. Robinne, Holly McQueen and Tamar Levin.
Substitutions
Brisbane Roar W made 4 changes: A. Davern for Holly McQueen (58′), S. Freier for Margot Robinne (67′), I. Riley for Kijah Stephenson (88′) and J. Rasschaert for Tamar Levin (88′).
Results of the day
These are the results of the day in the W-League.​