AL-QāHIRAH. Future FC didn't concede much to Ismaily to lock the result on a 0-0 scoreline on Friday..
The match was played at the WE Al-Ahly Stadium stadium in al-Qāhirah on Friday and it started at 8:00 pm local time. The referee was Mohammad Sabahi with the help of Ahmed Abdelmoneim and Karim Al Saeed. The 4th official was Atef Hussein. The weather was cloudy. The temperature was pleasant at 17.1 degrees Celsius or 62.8 Fahrenheit. The humidity was 40%.​
Match Statistics​
The overall ball possession was identical with both teams controlling the ball for 50% of the time.
Ball possession
None of the teams had a clear upper hand in terms of ball possession. Future FC was in possession of the ball for 0% of the time vs. Ismaily that controlled the ball for 0% of the time.
Attitude and shots
Future FC was putting more pressure with 65 dangerous attacks and 11 shots of which 4 were on target. Notwithstanding, that was not enough Future FC to win the match​.
Future FC shot 11 times, 4 on target, 7 off target. Regarding the opposition, Ismaily shot 7 times, 1 on target, 6 off target.
Cards
Future FC received 2 yellow cards (Mahmoud Marei and Mohamed Farouk). Talking about the opposition, Ismaily received 3 yellow cards (Ahmed Madbouli, Yaw Annor and J. Ngwem).
Match Timeline
Mohamed Farouk
- sub ->
Ali Zaazaa
46'
Aymen Safxi
- sub ->
Ahmed Atef
46'
Mahmoud Shaaban
- sub ->
Omar Kamal
46'
55'
Mohamed Abdel Samiae
- sub ->
Ahmed Madbouli
Jonathan Joseph Ngwen
- sub ->
Tarek Taha
55'
70'
Mohamed Nasr
- sub ->
Mohamed Hashem
Mohanad Mostafa Lasheen
- sub ->
Mohamed Reda
71'
83'
Abdel Rahman Magdi
- sub ->
Firas Chaouat
83'
Omar Mamdouh El Saeey
- sub ->
Mohamed Makhlouf
Jonathan Joseph Ngwen
- Yellow
90'
Standings
After this match, Future FC will have 39 points like Pyramids FC to sit in the 3rd place. On the other side, Ismaily will have 15 points like Haras El Hodood to hold in the 16th place.
Next matches
In the next match in the Premier League, Future FC will host Ceramica Cleopatra on the 9th of May with a 2-0 head to head record in favor of Future FC (1 draw).
Ismaily will play away agasint Pyramids FC on the 10th of April with a 6-4 head to head in favor of Pyramids FC (3 draws).
Future FC – Formation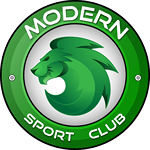 Future FC
Substitutes
Future FC adopted the aggressive line-up (4-3-3).
The manager Ali Maher decided to play with the following team: Mahmoud Genesh, Karim Nedved, Basem Ali, Mahmoud Marie, Ali El Fil, Tarek Taha, Ali Zaazaa, Omar Kamal, Nasser Maher, Abdelkabir El Ouady, Ahmed Atef, Mohamed Reda and Omar El Said.
The home team had on the bench: Hesham Nabawi, Mohamed Farouk, Mahmoud Rizk, Joseph Jonathan Ngwem, Abdallah Yaisien, Ahmed Yehia Abdelghani, Aymen Sfaxi, Mohanad Lasheen, Mahmoud Shaaban and Ghanam Mohamed.
Substitutions
Future FC made 5 changes: Ali Zaazaa for Mohamed Farouk (46′), Ahmed Atef for Aymen Safxi (46′), Omar Kamal for Mahmoud Shaaban (46′), Tarek Taha for Jonathan Joseph Ngwen (55′) and Mohamed Reda for Mohanad Mostafa Lasheen (71′).
Ismaily – Formation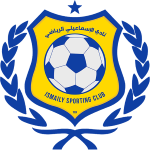 Ismaily
Substitutes
Also Ismaily adopted the aggressive line-up (4-3-3).
Hamza El Gamal played with: Mohamed Fawzi, Essam Sobhy, Karim Arafat, Baher El Mohamady, Mohamed Hashem, Mohamed Desouki, Mohamed Hassan, Emad Hamdi, Mohamed Makhlouf, Yaw Annor, Ahmed Madbouli, Firas Chaouat and Mohamed El Shamy.
They had on the bench: Mohamed Abdelsamia, Hamdi Nagguez, Ahmed Mohsen, Omar El Wahsh, Omar El Saaiy, Abdel Rahman Magdi, Mohamed Ahmed Ateya, Mohamed Nasr, Serge Aka and Mohamed Bayoumi.
Substitutions
Ismaily made 4 changes: Ahmed Madbouli for Mohamed Abdel Samiae (55′), Mohamed Hashem for Mohamed Nasr (70′), Firas Chaouat for Abdel Rahman Magdi (83′) and Mohamed Makhlouf for Omar Mamdouh El Saeey (83′).
Results of the day
These are the results of the day in the Premier League.​