İZMIR. Göztepe managed to capture a draw against Boluspor with a late goal from E. Delibas  scored in the (88′) after Boluspor got a lead with a goal from D. Bregu (61′).
The match was played at the Göztepe Gürsel Aksel Stadı (İzmir) stadium in İzmir on Friday and it started at 8:00 pm local time. The referee was Gürcan Hasova with the support of Oğuz Terzi and Muratcan Ilgaz. The 4th official was Feridun Daldaş. The weather was cloudy. The temperature was cold at 11.7 degrees Celsius or 53.11 Fahrenheit. The humidity was 82%.​
Match Statistics​
Ball possession
No teams had a vastly superior advantage in terms of ball possession. Göztepe was in possession of the ball for 54% of the time vs. Boluspor that controlled the ball for 46% of the time.
Attitude and shots
Göztepe was more aggressive with 90 dangerous attacks and 12 shots of which 3 were on target. Notwithstanding, that was not enough Göztepe to win the match​.
Göztepe shot 12 times, 3 on target, 4 off target. Talking about the opposition, Boluspor shot 6 times, 4 on target, 2 off target.
Cards
Göztepe received 2 yellow cards (Arda Özcimen and Romal Palmer). Talking about the opposition, Boluspor received 3 yellow cards (Dino Ndlovu, Dino Arslanagic and T. Kaçar).
Match Timeline
Marko Kvasina
- sub ->
L. Bayéré
46'
Tarık Çamdal
- sub ->
Ugur Kaan Yildiz
66'
Romal Palmer
- sub ->
A. Traoré
66'
70'
Veaceslav Posmac
- sub ->
Safa Kinali
Yunus Gedik
- sub ->
E. Ortakaya
79'
79'
Abdurrahman Canlı
- sub ->
E. Ataseven
Emirhan Delibaş
- sub ->
Kenneth Obinna Mamah
79'
90'
Ibrahima Baldé
- sub ->
Dino Ndlovu
90'
Melih Okutan
- sub ->
D. Bregu
Standings
After this match, Göztepe will have 31 points to hold in the 10th place. Regarding the opposition, Boluspor will have 35 points to hold in the 8th place.
Next matches
In the next match in the 1. Lig, Göztepe will play away against Altınordu on the 7th of March with a 9-2 head to head stats in favor of Göztepe (4 draws).
Boluspor will host Bodrumspor on the 18th of March with a 1-0 head to head record in favor of Bodrumspor (0 draws).
Göztepe – Formation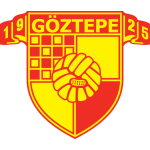 Göztepe
Substitutes
Göztepe started with a 5-3-2 line-up (5-3-2).
The manager Ekrem Hayyam Dag decided to play with the following team: Arda Özçimen, İsmail Köybaşı, Atınç Nukan, Dino Arslanagic, Uğur Kaan Yıldız, Emir Ortakaya, Yalçın Kayan, Aliou Badara Traore, Michee Ngalina, Bayere Junior Loue and Kenneth Obinna Mamah.
The home team had on the bench: Osman Tarık Çamdal, Marko Mihojević, Hikmet Ciftci, Emirhan Delibaş, Ekrem Kılıçarslan, Yunus Emre Gedik, Romal Palmer, Marko Kvasina, Ali Akman and Lukas Erhan Eberhard Gottwalt.
Substitutions
Göztepe made 5 changes: L. Bayéré for Marko Kvasina (46′), Ugur Kaan Yildiz for Tarık Çamdal (66′), A. Traoré for Romal Palmer (66′), E. Ortakaya for Yunus Gedik (79′) and Kenneth Obinna Mamah for Emirhan Delibaş (79′).
Boluspor – Formation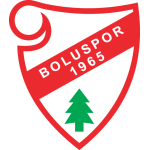 Boluspor
Substitutes
Boluspor started with a mid-fielder-oriented line-up (4-1-4-1).
Muzaffer Bilazer played with: Çağlar Şahin Akbaba, Bülent Cevahir, Hakan Bilgiç, Onur Ulaş, Naby Youssouf Oularé, Eray Ataseven, Tugay Kacar, Joel Ngandu Kaymba, Safa Kınalı, Dino Ndlovu and Dejvi Bregu.
These were the players on the bench: Ibrahima Baldé, Tolunay Artuç, Ensar Bilir, İsmail Çipe, Abdurrahman Canlı, Burak Asan, Veaceslav Posmac, Berk Yıldız, Melih Okutan and Kerem Paykoç.
Substitutions
Boluspor made 5 changes: Safa Kinali for Veaceslav Posmac (70′), E. Ataseven for Abdurrahman Canlı (79′), J. Kayamba for Berk Yıldız (79′), Dino Ndlovu for Ibrahima Baldé (90′) and D. Bregu for Melih Okutan (90′).
Results of the day
These are the results of the day in the 1. Lig.​