SAFI. Olympic Safi and RSB Berkane draw 1-1. C. Samaké scored the first goal (24′) for Olympic Safi. I. Dayo made it even (81′).
The match was played at the Stade El Massira stadium in Safi on Sunday and it started at 8:30 pm local time. The weather was clear. The temperature was cold at 10.9 degrees Celsius or 51.67 Fahrenheit. The humidity was 92%.​
Match Statistics​
Shots
8

Total

7

2

On Target

2

6

Off Target

5

0

Shots blocked

0
103

Attack

95

33

Dangerous attack

29

79

Ball safe​

82
0

Penalties

0

4

Corners

3
Fouls
4

Yellow Cards

3

0

Double Yellow

0

0

Red Card

1
Other
Ball possession
There was not much difference in terms of ball possession. Olympic Safi was in possession of the ball for 51% of the time vs. RSB Berkane that controlled the ball for 49% of the time.
Attitude and shots
Olympic Safi was putting more pressure with 33 dangerous attacks and 8 shots of which 2 were on target. Nevertheless, that was not enough Olympic Safi to win the match​.
Olympic Safi shot 8 times, 2 on target, 6 off target. Regarding the opposition, RSB Berkane shot 7 times, 2 on target, 5 off target.
Cards
Olympic Safi received 4 yellow cards (O. Mahrous, M. Assahabi, M. Morabit and K. Kbiri). Regarding the opposition, RSB Berkane received 3 yellow cards (A. Khairi, Y. Labhiri and A. El Ouaad).
Also, RSB Berkane didn't finish the match with 11 players after C. Muzungu (RSB Berkane) was sent off after receiving a straight red card in the (76′).
Match Timeline
46'
Mohamed Ben Tarcha
- sub ->
A. Baadi
46'
Bakr El Helali
- sub ->
H. Regragui
Saifeddine Kahlaoui
- sub ->
M. Naji
46'
46'
Chadrack Lukombe
- sub ->
Y. Zghoudi
Mehdi Assahabi
- sub ->
Y. Kordani
55'
74'
Charki El Bahri
- sub ->
Y. Elfahli
74'
Djibril Ouattara
- sub ->
A. Khairi
Khalid Kbiri Alaoui
- Yellow
78'
Boniface Haba
- sub ->
O. Mahrous
79'
Abdelghafour Lamirat
- sub ->
A. El Forsy
80'
Axel Méyé Me Ndong
- sub ->
M. Morabit
86'
Standings
After playing this match, Olympic Safi will have 29 points to sit in the 5th place. On the opposite side, RSB Berkane will have 27 points to hold in the 6th place.
Next matches
In the next match in the Botola Pro, Olympic Safi will host FAR Rabat on the 12th of March with a 8-8 head to head stats.
RSB Berkane will play away agasint Moghreb Tétouan on the 11th of March with a 8-5 head to head statistic in favor of Moghreb Tétouan (6 draws).
Olympic Safi – Formation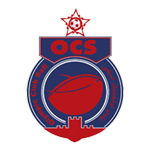 Olympic Safi
Substitutes
The manager Tarek Mostafa Mohamed Labib decided to play with the following team: .
Substitutions
Olympic Safi made 4 changes: Y. Kordani for Mehdi Assahabi (55′), A. El Forsy for Boniface Haba (79′), O. Mahrous for Boniface Haba (80′) and A. El Forsy for Axel Méyé Me Ndong (86′).
RSB Berkane – Formation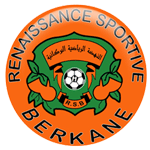 RSB Berkane
Substitutes
Amine El Karma played with: .
Substitutions
RSB Berkane made only 1 change substituting Y. Elfahli for Charki El Bahri (73′)​.
Results of the day
These are the results of the day in the Botola Pro.​