PITEşTI. FCSB overcame Argeş to win 2-1. All goals were scored in the second half.​ It was FCSB to strike first with a goal of Adrian Sut at the 49′. Then Deian Sorescu scored again for FCSB in the 54′ minute. Eventually, Kevin Koubemba reduced the distance for Argeş (63′). Finally, that was it, and the result remained 2-1.
The match was played at the Stadionul Municipal Nicolae Dobrin stadium in Piteşti on Sunday and it started at 8:30 pm local time. The referee was Marcel Bîrsan with the support of Mihai Ovidiu Artene and Mihai Marius Marica. The 4th official was Rareș George Vidican. The weather was cloudy. The temperature was cold at 9.8 degrees Celsius or 49.68 Fahrenheit. The humidity was 79%.​
Match Statistics​
Ball possession
The ball possession was not so different. Argeş was in possession of the ball for 53% of the time vs. FCSB that controlled the ball for 47% of the time.
Attitude and shots
FCSB was putting more pressure with 75 dangerous attacks and 15 shots of which 6 were on target. This is one of the reasons why FCSB won the match.​
Argeş shot 11 times, 1 on target, 10 off target. On the opposite side, FCSB shot 15 times, 6 on target, 9 off target.
Cards
Argeş received 1 yellow card (Grigore Turda). On the other side, FCSB received 1 yellow card (Deian Sorescu).
Match Timeline
46'
Valentin Cretu
- sub ->
Malcom Edjouma
Andreas Calcan
- sub ->
Antonio Jakolis
61'
Kevin Koubemba
(goal)
F. Rizzi
63'
75'
Ovidiu Popescu
- sub ->
Florinel Coman
Andrei Tîrcoveanu
- sub ->
Tony Njiké
76'
Boubacar Hanne
- sub ->
Kevin Koubemba
86'
90'
Iulian Cristea
- sub ->
Octavian Popescu
Standings
After playing this contest, Argeş will stay with 26 points like Hermannstadt to remain in the 14th place. Regarding the opposition, FCSB will have 51 points to sit in the 3rd place.
Next matches
In the next match in the Liga 1, Argeş will play away against Universitatea Craiova on the 1st of March with a 7-2 head to head statistic in favor of Universitatea Craiova (3 draws).
FCSB will play away agasint UTA Arad on the 5th of March with a 6-0 head to head record in favor of FCSB (3 draws).
Argeş – Formation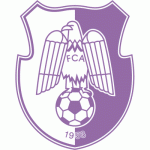 Argeş
Substitutes
Argeş started with a 4-2-3-1 line-up (4-2-3-1).
The manager Marius Marian Croitoru decided to play with the following team: Cătălin George Straton, Antonio Jakoliš, Mario Zebić, Grigore Ioan Turda, Facundo Emanuel Rizzi, Derlis David Meza Colli, Tony N'Jike, Geani Crețu, Wesley Jobello, Kevin Koubemba and Arnold Paul Garita.
The home team had on the bench: Atair Mimito Rocha Biai, Boubacar Rafael Neto Hanne, Dorian Bertrand, Andrei Costin Tîrcoveanu, Alin Dobrosavlevici, Andreas Calcan, George Mihai Micle, Marius Marcel Constantin and David-Marian Croitoru.
Substitutions
Argeş made 4 changes: Antonio Jakolis for Andreas Calcan (61′), Tony Njiké for Andrei Tîrcoveanu (76′), Wesley Jobello for Dorian Bertrand (86′) and Kevin Koubemba for Boubacar Hanne (86′).
FCSB – Formation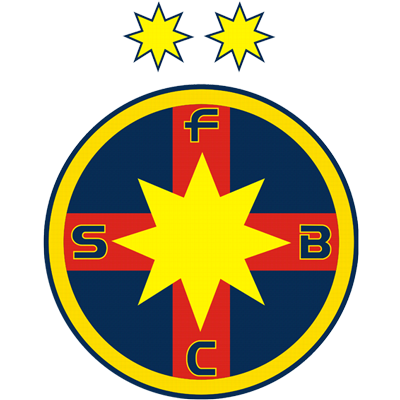 FCSB
Substitutes
FCSB started with a aggressive line-up (4-3-3).
Mihai Doru Pintilii played with: Ștefan Târnovanu, Joonas Tamm, Risto Radunović, Joyskim Dawa, Malcom Edjouma, Deian Cristian Sorescu, Darius Dumitru Olaru, Adrian Gheorghe Şut, Octavian Popescu, Florinel Teodor Coman and Andrea Compagno.
These were the players on the bench: Abdel Slem Billel Omrani, Valentin Iulian Crețu, Gregory Pantea, Andrei Daniel Vlad, Denis Graţian Haruţ, Eduard Gabriel Radaslavescu, Răzvan Constantin Oaidă, Ovidiu Marian Popescu and Iulian Lucian Cristea.
Substitutions
FCSB made 3 changes: Malcom Edjouma for Valentin Cretu (46′), Florinel Coman for Ovidiu Popescu (75′) and Octavian Popescu for Iulian Cristea (90′).
Results of the day
These are the results of the day in the Liga 1.​