DOHA. Qatar SC defeated Al Wakrah to win 2-1. All goals were scored in the first half.​ It was Qatar SC to strike first with an early goal of Sebastián Soria at the 3′. Then it was a goal in the 6′ minute to make things even for 1-1. Eventually, Jassim Ahmad gave the win to Qatar SC in the 43′ minute with a goal. Al Wakrah lost this match even if it was superior in terms of ball possession (56%).
Hazem Shehata received a red card (83′)​. This double yellow card was one of the reason why Al Wakrah lost the match.
The match was played at the Abdullah bin Nasser bin Khalifa Stadium stadium in Doha on Wednesday and it started at 4:45 pm local time. The referee was Saoud Al Athbah with the assistance of Yousef Aref Al Shamari and Abdulmajeed Hussain Al-Karbi. The 4th official was Mohsin Yaqoub Al-Sharshani. The weather was clear. The temperature was pleasant at 22 degrees Celsius or 71.55 Fahrenheit. The humidity was 71%.​
Match Statistics​
Ball possession
Al Wakrah had a superior ball possession 56% while Qatar SC was struggling with a 44% ball possession.
Attitude and shots
Qatar SC had a more offensive attitude with 52 dangerous attacks and 12 shots of which 7 were on target. This is one of the reasons why Qatar SC won the encounter.​
Al Wakrah shot 10 times, 3 on target, 7 off target. On the other side, Qatar SC shot 12 times, 7 on target, 5 off target.
Cards
Al Wakrah received 4 yellow cards (Ahmed Fadel, Hazem Shehata, Lucas Mendes and Gelson Dala). On the opposite side, Qatar SC received 2 yellow cards (Ibrahim Majid and Javi Martínez).
Hazem Shehata (Al Wakrah) was sent off after receiving a second yellow card (83′).
Match Timeline
Youssef Abdel Razaq Youssef
(goal)
Murad Naji Hussein
6'
Muneer Abdulghani Mazeed
- sub ->
Mohamad Abdulnaser Alabbasi
62'
Omar Ali
- sub ->
Khalid Muneer
74'
78'
Ali Awad
- sub ->
Yusuf Abdurisag
89'
Raoul Danzabe Sanda
- sub ->
Sebastián Soria
Standings
Next matches
In the next match in the Premier League, Al Wakrah will play away against Al Sailiya on the 7th of May with a 14-9 head to head in favor of Al Wakrah (7 draws).
Qatar SC will play away agasint Umm Salal on the 7th of May with a 15-9 head to head stats in favor of Qatar SC (11 draws).
Al Wakrah – Formation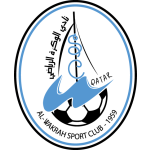 Al Wakrah
Substitutes
The manager Bartolomé Márquez López decided to play with the following team: Saoud Mubarak Al Khater, Lucas Michel Mendes, Murad Naji Kamal Hussein, Trent Sainsbury, Ahmed Fadel Hasaba, Hazem Ahmed Shehata, Mohamad Abdulnaser Alabbasi, Youssef Abdel Razaq Youssef, Mohamed Benyettou, Jacinto Muondo Dala and Khalid Muneer Mazeed.
The home team had on the bench: Abdallah Hussein Al Muftah, Muneer Abdulghani Mazeed, Mohamed Khlied Hassan, Hamad Mansour Rajah, Nasser Saleh Al Yazidi, Omar Ali, Mohamed Saeed Ibrahim, Omair Abdulla Al Sayed, Ebrahim Al Sadig Ahmed and Ismail Mahmoud Mardanli.
Substitutions
Al Wakrah made 5 changes: Mohamad Abdulnaser Alabbasi for Muneer Abdulghani Mazeed (62′), Khalid Muneer for Omar Ali (74′), Yusuf Abdurisag for Nasser Al Yazidi (74′), Yusuf Abdurisag for Ali Awad (78′) and Ahmed Fadel for Hamad Mansour (82′).
Qatar SC – Formation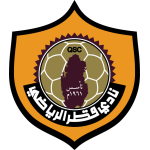 Qatar SC
Substitutes
Youssef Safri played with: Sataa Abdul Naser Al Abbasi, Ibrahim Majid Abdulmajid, Khalid Ahmed Mahmoudi, Badr Banoun, Nasir Peer Baksh, Javier Martínez Aginaga, Bashar Rasan Bonyan, Moataz Majed, Omar Ahmad Al Emadi, Andrés Sebastián Soria Quintana and Jassim Ahmed Al Jalabi.
These were the players on the bench: Khaled Waleed Mansour, Adnan Ali Saleh, Ahmed Mohammed Al Saadi, Eisa Ahmed Palangi, Motasem Majed Al Bustami, Ali Awad Bujaloof, Mohamed Salim Musabah Al Rabiei, Husam Kamal Hassan Hassunin El Said, Raoul Danzabe Sanda, Ahmad Al-Khuwailid and Youssef Mohamed Ali.
Substitutions
Qatar SC made only 1 change substituting Sebastián Soria for Raoul Danzabe Sanda (89′)​.
Results of the day
These are the results of the day in the Premier League.​