DOHA. Al Sailiya and Umm Salal draw 1-1. M. Mohammadi scored the first goal (33′) for Al Sailiya. A. Al settled the score (38′).
The match was played at the Thani Bin Jassim Stadium stadium in Doha on Monday and it started at 4:45 pm local time. The referee was Abdulhadi Al Asmar Al Ruaile with the help of Taleb Salem Al Marri and Khalid Ayed Khalaf. The 4th official was Mohammed Ahmed Al-Sherif. The weather was clear. The temperature was pleasant at 23 degrees Celsius or 73.38 Fahrenheit. The humidity was 68%.​
Match Statistics​
Shots
7

Total

10

1

On Target

4

6

Off Target

6

0

Shots blocked

0
76

Attack

80

38

Dangerous attack

48

66

Ball safe​

66
0

Penalties

0

1

Corners

4
Fouls
1

Yellow Cards

1

0

Double Yellow

0

0

Red Card

0
Other
Ball possession
Umm Salal had a superior ball possession 55% while Al Sailiya was struggling with a 45% ball possession.
Attitude and shots
Umm Salal had a more offensive attitude with 48 dangerous attacks and 10 shots of which 4 were on target. Nevertheless, that was not enough Umm Salal to win the contest​.
Al Sailiya shot 7 times, 1 on target, 6 off target. Regarding the opposition, Umm Salal shot 10 times, 4 on target, 6 off target.
Cards
Al Sailiya received 1 yellow card (Rami Fayez). Talking about the opposition, Umm Salal received 1 yellow card (V. Yuel).
Match Timeline
65'
Elyas Barimil
- sub ->
Nasser Ibrahim
Ahmad Al Sebai
- sub ->
Hamad Al Obaidi
68'
80'
Abdel Rahman Raafat Zaky
- sub ->
Adel Al Sulimane
Standings
Next matches
In the next match in the Premier League, Al Sailiya will host Al Wakrah on the 7th of May with a 14-9 head to head stats in favor of Al Wakrah (7 draws).
Umm Salal will host Qatar SC on the 7th of May with a 15-9 head to head statistic in favor of Qatar SC (11 draws).
Al Sailiya – Formation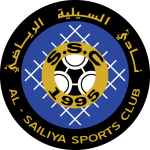 Al Sailiya
Substitutes
The manager Sami Trabelsi decided to play with the following team: Amine Claude Lecomte-Addani, Sergio Javier Vittor, Majdi Abdullah Siddiq, Mohamed Diamé, Hamad Mohammed Saud Jaouad Al Obaidi, Rami Fayez Abu Shmala, Mustafa Mohammad Abdul Hafeth, Abdulla Mahmoud Mahmoud, Carlos Strandberg, Mehrdad Mohammadi and Ismail Khafi.
The home team had on the bench: Hadi Ali Tabasideh, Ghanem Haddaf Al Qahthani, Khatab Bauobida Ziadeh, Faris Khalid Azadi, Hassan Ahmad Palang, Mohab Mohammed Eissa, Saad Hussein Athab, Ahmad Al Sebai, Ahmed Al Bakheet Al Minhali, Omer Khalid Ahmed and Abdul Rahman Abdul Aziz.
Substitutions
Al Sailiya made only 1 change substituting Hamad Al Obaidi for Ahmad Al Sebai (68′)​.
Umm Salal – Formation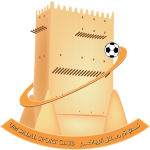 Umm Salal
Substitutes
Talal El Karkouri played with: Khalifa Ababacar N'Diaye, Ismail Ebrahim Mousa Dahqani, Adil Rhaili, Abdulrahman Faiz Al Rashidi, Abdellah Khafifi, Khaled Abdulraouf Al Zereiqi, João Carlos Vilaça Teixeira, Nasser Ibrahim Al-Nasr, Adel Alawi Al Sulimane, Jonathan Kodjia and Valentino Yuel.
The following players were sitting on the bench: , Elyas Hamid Barimil, Sami Habib Beldi, Farid Ibrahim, Ali Mohammad Bazmandegan, Yousif Umar Din, Abdulrahman Abubakar Issa Mohammad, Abdallah Khaled Sheikh and Abdel Rahman Raafat Zaky.
Substitutions
Umm Salal made 2 changes: Nasser Ibrahim for Elyas Barimil (65′) and Adel Al Sulimane for Abdel Rahman Raafat Zaky (80′).
Results of the day
These are the results of the day in the Premier League.​