PITEşTI. SSC Farul didn't concede much to Argeş to lock the result on a 0-0 scoreline on Sunday..
The match was played at the Stadionul Municipal Nicolae Dobrin stadium in Piteşti on Sunday and it started at 5:00 pm local time. The referee was George Cătălin Găman with the collaboration of Alexandru Cerei and Adrian Vornicu. The 4th official was Florin Andrei. The weather was clear. The temperature was quite cold at 0.6 degrees Celsius or 33.08 Fahrenheit. The humidity was 82%.​
Match Statistics​
The overall ball possession was identical with both teams controlling the ball for 50% of the time.
Ball possession
No teams had a vastly superior advantage in terms of ball possession. Argeş was in possession of the ball for 0% of the time vs. SSC Farul that controlled the ball for 0% of the time.
Attitude and shots
SSC Farul was more aggressive with 58 dangerous attacks and 12 shots of which 4 were on target. Nevertheless, that was not enough SSC Farul to win the match​.
Argeş shot 3 times, 1 on target, 2 off target. On the opposite side, SSC Farul shot 12 times, 4 on target, 8 off target.
Cards
Argeş received 2 yellow cards (Costinel Tofan and Tony Njiké). On the opposite side, SSC Farul received 1 yellow card (Louis Munteanu).
Match Timeline
Brendon
- sub ->
Cătălin Barbu
46'
55'
Mateus Barbosa
- sub ->
Adrian Mazilu
55'
Dan Sirbu
- sub ->
Andrei Borza
56'
Dragoș Nedelcu
- sub ->
C. Grameni
79'
Vlad Morar
- sub ->
Louis Munteanu
79'
Enes Sali
- sub ->
Denis Alibec
Boubacar Hanne
- sub ->
David Meza Colli
86'
Claudiu Moisie
- sub ->
Geani Cretu
86'
Standings
After playing this encounter, Argeş will have 26 points like Voluntari to remain in the 12th place. On the other side, SSC Farul will have 52 points to hold in the 1st place.
Next matches
In the next match in the Liga 1, Argeş will play away against Universitatea Craiova on the 1st of March with a 7-2 head to head statistic in favor of Universitatea Craiova (3 draws).
SSC Farul will host Petrolul 52 on the 18th of February with a 2-1 head to head statistic in favor of Petrolul 52 (0 draws).
Argeş – Formation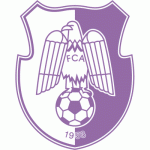 Argeş
Substitutes
Argeş adopted the 4-2-3-1 line-up (4-2-3-1).
The manager Marius Marian Croitoru decided to play with the following team: Cătălin George Straton, Marius Marcel Constantin, Mario Zebić, Costinel Andrei Tofan, Grigore Ioan Turda, Facundo Emanuel Rizzi, Zohran Ludovic Bassong, Derlis David Meza Colli, Tony N'Jike, Geani Crețu and Arnold Paul Garita.
The home team had on the bench: Alin Dobrosavlevici, Andrei Costin Tîrcoveanu, George Mihai Micle, Brendon Lucas da Silva Estevam, Boubacar Rafael Neto Hanne, Atair Mimito Rocha Biai, Dorian Bertrand, Antonio Jakoliš and Claudiu Constantin Moisie.
Substitutions
Argeş made 4 changes: Cătălin Barbu for Brendon (46′), Z. Bassong for Dorian Bertrand (72′), David Meza Colli for Boubacar Hanne (86′) and Geani Cretu for Claudiu Moisie (86′).
SSC Farul – Formation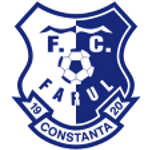 SSC Farul
Substitutes
Also SSC Farul adopted the 4-2-3-1 line-up (4-2-3-1).
Gheorghe Hagi played with: David Enagnon Kiki, Mihai Popescu, Andrei Sebastian Borza, Andrei Viorel Artean, Tudor Cristian Băluţă, Mihai Marian Aioani, Constantin Grameni, Ionuț Justinian Larie, Denis Alibec, Louis Munteanu and Adrian Mazilu.
They had on the bench: Dan Sirbu, Carlo Roberto Casap, Kévin Gnonher Boli, Vlad Călin Morar, Enes Sali, Mateus Barbosa Santos, Rolandas Baravykas, Alexandru Buzbuchi and Dragoș Ionuț Nedelcu.
Substitutions
SSC Farul made 5 changes: Adrian Mazilu for Mateus Barbosa (55′), Andrei Borza for Dan Sirbu (55′), C. Grameni for Dragoș Nedelcu (56′), Louis Munteanu for Vlad Morar (79′) and Denis Alibec for Enes Sali (79′).
Results of the day
These are the results of the day in the Liga 1.​