SOFIA. Arda beats Septemvri Sofia 1-0 after P. Borukov scored a penalty (43′).
A. Georgiev didn't convert a decisive penalty (11′). That would have allowed Septemvri Sofia to draw the match.​
The match was played at the Tsarsko Selo Sports Complex stadium in Sofia on Sunday and it started at 12:00 pm local time. The referee was Vasimir El Hatib assisted by Dimitar Rusev and Dragomir Milev. The 4th official was Ivaylo Nenkov. The weather was cloudy. The temperature was quite cold at 6.7 degrees Celsius or 44.01 Fahrenheit. The humidity was 75%.​
Match Statistics​
Shots
6

Total

7

1

On Target

3

5

Off Target

4

0

Shots blocked

0
118

Attack

97

71

Dangerous attack

78

0

Ball safe​

0
1

Penalties

1

6

Corners

11
Fouls
16

Total

9

1

Yellow Cards

1

0

Double Yellow

0

0

Red Card

0
Other
Ball possession
Septemvri Sofia had a strong ball possession 55% while Arda was struggling with a 45% ball possession.
Attitude and shots
Arda had a more offensive attitude with 78 dangerous attacks and 7 shots of which 3 were on target. This is one of the reasons why Arda won the match.​
Septemvri Sofia shot 6 times, 1 on target, 5 off target. On the opposite side, Arda shot 7 times, 3 on target, 4 off target.
Cards
Septemvri Sofia received 1 yellow card (M. Stojanov). On the opposite side, Arda received 1 yellow card (Anatoli Gospodinov).
Match Timeline
Asen Georgiev
- missed penalty
A. Georgiev
11'
Mihail Yordanov Polendakov
- sub ->
M. Stoychev
34'
Dimitar Kostadinov
- sub ->
Z. Atanasov
46'
Atanas Kabov
- sub ->
M. Stojanov
59'
Simeon Slaveykov Aleksandrov
- sub ->
M. Stojanov
60'
74'
Chahreddine Boukholda
- sub ->
Svetoslav Kovachev
83'
Dzhuneyt Ali
- sub ->
Ivan Tilev
85'
Lassana N'Diaye
- sub ->
Preslav Borukov
Aykut Ramadan
- sub ->
M. Petkov
87'
90'
Anatoli Gospodinov
- Yellow
Standings
After playing this match, Septemvri Sofia will stay with 15 points to hold in the 13th place. Regarding the opposition, Arda will have 29 points to sit in the 8th place.
Next matches
In the next match in the Parva Liga, Septemvri Sofia will host CSKA Sofia on the 26th of February with a 6-0 head to head statistic in favor of CSKA Sofia (0 draws).
Arda will host Spartak Varna on the 6th of March with a 1-0 head to head statistic in favor of Arda (0 draws).
Septemvri Sofia – Formation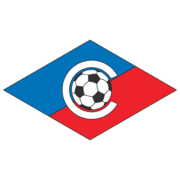 Septemvri Sofia
Substitutes
Septemvri Sofia started with a aggressive line-up (4-3-3).
The manager Svetoslav Stefanov Petrov decided to play with the following team: Dimitar Sheytanov, Martin Stoychev, Konstantin Cheshmedjiev, Asen Georgiev, Martin Tsvetanov Nikolov, Zachary Atanasov, Petar Cuic, Mitko Borislavov Mitkov, Martin Stojanov, Valentin Yoskov and Martin Petkov.
The home team had on the bench: Ivan Vasilev, Ivan Arsov, Aykut Ramadan, Aleksandar Todorov, Dimitar Kostadinov, Yoan Gavrilov, Atanas Kabov, Simeon Aleksandrov and Mikhail Polendakov.
Substitutions
Septemvri Sofia made 5 changes: M. Stoychev for Mihail Yordanov Polendakov (34′), Z. Atanasov for Dimitar Kostadinov (46′), M. Stojanov for Atanas Kabov (59′), M. Stojanov for Simeon Slaveykov Aleksandrov (60′) and M. Petkov for Aykut Ramadan (87′).
Arda – Formation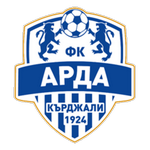 Arda
Substitutes
Arda started with a 3-4-2-1 line-up (3-4-2-1).
Aleksander Blagov Tunchev played with: Anatoli Gospodinov, Deyan Lozev, Milen Stoev, Oumar Sako, Milen Zhelev, Radoslav Tsonev, Iliya Yurukov, Aleksandar Georgiev, Svetoslav Kovachev, Ivan Tilev and Preslav Borukov.
These were the players on the bench: Vasil Simeonov, Dzuniet Ali, Kerimdzan Ignatov, Chahreddine Boukholda, Lassana N'Diaye and Georgi Atanasov.
Substitutions
Arda made 3 changes: Svetoslav Kovachev for Chahreddine Boukholda (74′), Ivan Tilev for Dzhuneyt Ali (83′) and Preslav Borukov for Lassana N'Diaye (85′).
Results of the day
These are the results of the day in the Parva Liga.​