SIBIU. Argeş and Hermannstadt draw 1-1. A. Garita scored the first goal (17′) for Argeş. D. Paraschiv made it even (45′) with a penalty. Hermannstadt was not able to win even if it was better in terms of ball possession (58%)
The match was played at the Stadionul Municipal stadium in Sibiu on Saturday and it started at 2:30 pm local time. The referee was Sorin Andrei Antonie with the assistance of Ciprian Florin Danșa and Marius Cristian Marchidanu. The 4th official was Viorel Nicușor Flueran. The weather was snow. The temperature was quite cold at 1.2 degrees Celsius or 34.21 Fahrenheit. The humidity was 93%.​
Match Statistics​
Shots
15

Total

10

4

On Target

2

11

Off Target

8

0

Shots blocked

0
113

Attack

99

65

Dangerous attack

47

0

Ball safe​

0
1

Penalties

0

3

Corners

4

1

Off Sides

1
Fouls
6

Total

15

1

Yellow Cards

3

0

Double Yellow

0

0

Red Card

0
Other
Ball possession
Hermannstadt had a strong ball possession 58% while Argeş was struggling with a 42% ball possession.
Attitude and shots
Hermannstadt had a more offensive attitude with 65 dangerous attacks and 15 shots of which 4 were on target. Notwithstanding, that was not enough Hermannstadt to win the match​.
Hermannstadt shot 15 times, 4 on target, 11 off target. On the other side, Argeş shot 10 times, 2 on target, 8 off target.
Cards
Hermannstadt received 1 yellow card (P. Petrescu). Regarding the opposition, Argeş received 3 yellow cards (Mario Zebic, George Micle and Andreias Calcan).
Match Timeline
Daniel Paraschiv
(penalty)
45'
Silviu Balaure
- sub ->
Cristian Bărbuț
46'
46'
Andreas Calcan
- sub ->
Dorian Bertrand
Vesel Limaj
- sub ->
I. Biceanu
68'
79'
Andrei Tîrcoveanu
- sub ->
Tony Njiké
Petrişor Petrescu
- Yellow
88'
88'
Grigore Turda
- sub ->
Antonio Jakolis
Standings
After playing this match, Hermannstadt will have 25 points like Argeş to remain in the 12th place. Talking about the opposition, Argeş will have 25 points like Hermannstadt to hold in the 13th place.
Next matches
In the next match in the Argeş will host SSC Farul on the 12th of February with a 4-2 head to head stats in favor of SSC Farul (0 draws).
Hermannstadt – Formation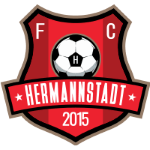 Hermannstadt
Substitutes
Hermannstadt started with an extremely aggressive line-up (3-4-3).
The manager Marius Constantin Măldărăşanu decided to play with the following team: Karlo Letica, Florin Bejan, Cornel Ene, Paolo Medina Etienne, Petrișor Ionuț Petrescu, Ionut Biceanu, Cristian Bărbuţ, Mihai Ionuţ Butean, Călin Popescu, Sota Mino and Daniel George Paraschiv.
The home team had on the bench: Silviu Nicolae Balaure, Valentin Buhăcianu, Dragoș Petru Iancu, Marius Paul Antoche, Matko Babić, Seydou Saeed Issah, Vesel Limaj, Alexandru Laurențiu Oroian and Vlad Ionuț Muțiu.
Substitutions
Hermannstadt made 3 changes: Cristian Bărbuț for Silviu Balaure (46′), I. Biceanu for Vesel Limaj (68′) and C. Popescu for Alexandru Oroian (81′).
Argeş – Formation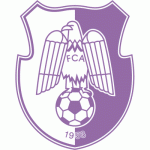 Argeş
Substitutes
Argeş started with a 4-2-3-1 line-up (4-2-3-1).
Marius Marian Croitoru played with: George Mihai Micle, Marius Marcel Constantin, Antonio Jakoliš, Mario Zebić, Costinel Andrei Tofan, Facundo Emanuel Rizzi, Zohran Ludovic Bassong, Derlis David Meza Colli, Tony N'Jike, Arnold Paul Garita and Dorian Bertrand.
They had on the bench: Andreas Calcan, Alin Dobrosavlevici, Cătălin George Straton, Andrei Costin Tîrcoveanu, Brendon Lucas da Silva Estevam, David-Marian Croitoru, Grigore Ioan Turda, Atair Mimito Rocha Biai and Boubacar Rafael Neto Hanne.
Substitutions
Argeş made 3 changes: Dorian Bertrand for Andreas Calcan (46′), Tony Njiké for Andrei Tîrcoveanu (79′) and Antonio Jakolis for Grigore Turda (88′).
Results of the day
These are the results of the day in the Liga 1.​