RODEZ. Toulouse conquers Ajaccio with a 2-0 win with a goal from Z. Aboukhlal (66′) and a goal from R. Ratão (69′). Toulouse was truly superior in terms of ball possession (64%) and that was among the factors of its victory.​
The match was played at the Stade Paul Lignon stadium in Rodez on Saturday and it started at 6:00 pm local time. The referee was François Letexier who had the assistance of Cyril Mugnier and Mehdi Rahmouni. The 4th official was Aurélien Petit. The weather was cloudy. The temperature was quite cold at 2 degrees Celsius or 35.53 Fahrenheit. The humidity was 75%.​
Match Statistics​
Ball possession
Toulouse had a superior ball possession 64% while Ajaccio was struggling with a 36% ball possession.
Attitude and shots
Ajaccio was more aggressive with 50 dangerous attacks and 11 shots of which 4 were on target. Even so, Toulouse found a way to find the solution to win this match.​
Toulouse shot 11 times, 3 on target, 8 off target. Talking about the opposition, Ajaccio shot 11 times, 4 on target, 7 off target.
Cards
Toulouse received 1 yellow card (Issiaga Sylla). On the other side, Ajaccio received 1 yellow card (O. Gonzalez).
Match Timeline
46'
Clement Vidal
- sub ->
O. Gonzalez
Naatan Skyttä
- sub ->
Brecht Dejaegere
62'
Stijn Spierings
- sub ->
T. Tsingaras
62'
Zakaria Aboukhlal
(goal)
T. Dallinga
66'
Mikkel Desler
- sub ->
Warren Kamanzi
71'
73'
Moussa Soumano
- sub ->
Bevic Moussiti-Oko
Yanis Begraoui
- sub ->
Zakaria Aboukhlal
74'
Standings
After this match, Toulouse has points to occupy the 0th place in the table. On the opposite side, Ajaccio stays with points (0th).
Next matches
In the next match in the Coupe de France, Toulouse will host Reims on the 8th of February with a 6-2 head to head record in favor of Toulouse (5 draws).
Toulouse – Formation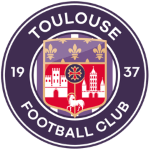 Toulouse
Substitutes
Toulouse started with a aggressive line-up (4-3-3).
The manager Philippe Montanier decided to play with the following team: Christian Kjetil Haug, Issiaga Sylla, Rasmus Nicolaisen, Logan Costa, Warren Kamanzi, Brecht Dejaegere, Veljko Birmančević, Theocharis Tsiggaras, Fares Chaïbi, Zakaria Aboukhlal and Thijs Dallinga.
The home team had on the bench: Yanis Begraoui, Guillaume Restes, Stijn Spierings, Moussa Diarra, Oliver Zandén, Mikkel Desler, Naatan Skyttä, Rafael Rogerio da Silva and Ado Onaiwu.
Substitutions
Toulouse made 5 changes: Veljko Birmancevic for Rafael Ratão (61′), Brecht Dejaegere for N. Skyttä (62′), T. Tsingaras for Stijn Spierings (62′), Warren Kamanzi for Mikkel Desler (71′) and Zakaria Aboukhlal for Y. Begraoui (74′).
Ajaccio – Formation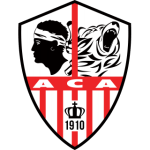 Ajaccio
Substitutes
Ajaccio started with a conservative line-up (4-4-2).
Olivier Pantaloni played with: François-Joseph Sollacaro, Cédric Avinel, Mickaël Alphonse, Oumar Gonzalez, Thomas Mangani, Mohamed Youssouf, Riad Nouri, Florian Chabrolle, Kouame Jean Fiacre Botue, Cyrille Bayala and Bevic Moussiti-Oko.
They had on the bench: Ivane Chegra, Victor Lebas, Paolo Lebas Da Silva, Ruan Levine Camara Vitor, Moussa Soumano, Benjamin Leroy and Clément Vidal.
Substitutions
Ajaccio made 5 changes: O. Gonzalez for C. Vidal (46′), Thomas Mangani  for Paolo Lebas (73′), Bevic Moussiti-Oko for M. Soumano (73′), Mohamed Youssouf for Victor Lebas (77′) and Riad Nouri for Ruan Levine (77′).
Results of the day
These are the results of the day in the Coupe de France.​