BANI YAS. Al Wahda snatched a late win Bani Yas 1-0 after J. Pedro scored just 1 goal (90′).
The match was played at the Bani Yas Stadium stadium in Bani Yas on Monday and it started at 8:00 pm local time. The referee was Mohamed Abdalla Alharmoodi with the help of Juma Al Mukhaini and Turki Al-Zaabi. The 4th official was Suhail Abdulla Ali.
Match Statistics​
The overall ball possession was just identical with both teams controlling the ball for 50% of the time.
Ball possession
There was not much difference in terms of ball possession. Bani Yas was in possession of the ball for 0% of the time vs. Al Wahda that controlled the ball for 0% of the time.
Attitude and shots
Al Wahda was putting more pressure with 93 dangerous attacks and 7 shots of which 1 were on target. This is one of the reasons why Al Wahda won the match.​
Bani Yas shot 7 times, 2 on target, 5 off target. Regarding the opposition, Al Wahda shot 7 times, 1 on target, 6 off target.
Cards
Bani Yas received 2 yellow cards (Fawaz Awana and O. Nguette). On the opposite side, Al Wahda received 4 yellow cards (Mohamed Ali, Abdullah Al Karbi, João Pedro and Sebastián Tagliabúe).
Match Timeline
28'
Mohamed Ali
- sub ->
Tahnoon Al Zaabi
73'
Gianluca Muniz
- sub ->
Facundo Kruspzky
Ahmed Abunamous
- sub ->
O. Nguette
80'
83'
Sebastian Tagliabue
- sub ->
Abdulla Hamad
Shahin Surour
- sub ->
Suhail Al Noobi
85'
90'
Sebastian Tagliabue
- Yellow
Eisa Ali
- sub ->
Khamis Al Hammadi
90'
Standings
After playing this match, Bani Yas will stay with 15 points like Khorfakkan Club to hold in the 9th place. Regarding the opposition, Al Wahda will have 26 points to hold in the 3rd place.
Next matches
In the next match in the Uae League, Bani Yas will play away with Al Wasl on the 6th of May with a 13-7 head to head record in favor of Al Wasl (6 draws).
Al Wahda will host Al Jazira on the 8th of May with a 15-12 head to head record in favor of Al Wahda (8 draws).
Bani Yas – Formation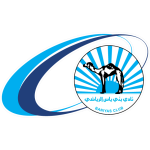 Bani Yas
Substitutes
Bani Yas started with a aggressive line-up (4-3-3).
The manager Daniel Isăilă decided to play with the following team: Fahad Mohamed Ahmed Hassan Al Dhanhani, Saša Ivković, Khamis Saleh Al Hammadi, Khalid Hashemi, João Victor Lucas Wesner, Fawaz Awana Ahmad Husein Al Musabi, Gastón Maximiliano Álvarez Suárez, Nicolás Giménez, Opa N'Guette, Suhail Ahmed Al Noobi and Rafael Elias da Silva.
The home team had on the bench: Ahmed Shehda Abunamous, Hussain Abbas Juma, Mohamed Ahmed Alhammadi, Mohamed Al Zaabi, Hamdan Ahmed Saeed Mohamed Al Mahri, Eisa Ali Abbas, Mohd Kamaas Almenhali, Shahin Surour Al Dermaki and Ahmed Rabee Al Ghilani.
Substitutions
Bani Yas made 3 changes: O. Nguette for Ahmed Abunamous (80′), Suhail Al Noobi for Shahin Surour (85′) and Khamis Al Hammadi for Eisa Ali Almaazmi (90′).
Al Wahda – Formation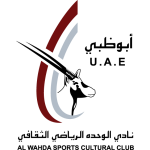 Al Wahda
Substitutes
Al Wahda started with a 4-2-3-1 line-up (4-2-3-1).
Manuel Enrique Jiménez Jiménez played with: Mohamed Al Shamsi, Fares Juma Hasan Juma Al Saadi, Abdulla Alkarbi, Ruben Filipe Canedo Amaral, Lucas Pimenta Peres Lopes, Adrien Sebastian Perruchet Silva, Allan Marques Loureiro, Tahnoon Alzaabi, Facundo Daniel Kruspzky, Abdulla Hamad Mohamed Salmeen Al Menhali and João Pedro Pereira dos Santos.
These were the players on the bench: Manea Aydh Al Ruwais, Gianluca Muniz, Alaeddine Zouhir, Mohamed Ali, , Sebastián Lucas Tagliabúe, Waleed Hussain Hassan Abdulla, Rashed Ali and Ahmed Rashid Sultan Alkhabail Almehrzi.
Substitutions
Al Wahda made 3 changes: Tahnoon Al Zaabi for Mohamed Ali (28′), Facundo Kruspzky for Gianluca Muniz (73′) and Abdulla Hamad for Sebastián Tagliabúe (83′).
Results of the day
These are the results of the day in the Uae League.​