MADINAT ZAID. Al Dhafra was capable to turn the tables against Dibba Al Fujairah to win 2-1. It was Dibba Al Fujairah to strike first with a goal of Edu at the 16′. Then it was a goal in the 25′ minute to make things even for 1-1. Eventually, Cláudio gave the win to Al Dhafra in the 74′ minute.
The match was played at the Hamdan bin Zayed Al Nahyan Stadium stadium in Madinat Zaid on Monday and it started at 5:15 pm local time. The referee was Ahmed Eisa Mohamed assisted by Ali Rashad Mohamed Al Nuaimi and Mohamed Hussain Darwish Ahmed Al maazmi. The 4th official was Saif Ahmed Saleh Almessabi.
Match Statistics​
Shots
7

Total

3

2

On Target

2

5

Off Target

1

0

Shots blocked

0
67

Attack

65

53

Dangerous attack

52

57

Ball safe​

64
0

Penalties

0

2

Corners

9

2

Off Sides

4
Fouls
0

Total

2

2

Yellow Cards

3

0

Double Yellow

0

0

Red Card

0
Other
The overall ball possession was identical with both teams controlling the ball for 50% of the time.
Ball possession
None of the teams had a clear upper hand in terms of ball possession. Al Dhafra was in possession of the ball for 0% of the time vs. Dibba Al Fujairah that controlled the ball for 0% of the time.
Attitude and shots
Al Dhafra was more pushing with 53 dangerous attacks and 7 shots of which 2 were on target. This is one of the reasons why Al Dhafra won the match​.
Al Dhafra shot 7 times, 2 on target, 5 off target. On the other side, Dibba Al Fujairah shot 3 times, 2 on target, 1 off target.
Cards
Al Dhafra received 2 yellow cards (Khalid Butti and P. Pavlov). Regarding the opposition, Dibba Al Fujairah received 3 yellow cards (Ibrahim Saeed, Edu and Jája Silva).
Match Timeline
Waleed Ambar
- sub ->
Ahmed Fawzi
70'
Claudio
(goal)
Georgi Milanov
74'
76'
A. de Oliveira
- sub ->
Rashed Mohamed
82'
Tafadzwa Dhliwayo
- sub ->
Rashed Mohamed
Walid Karoui
- sub ->
Georgi Milanov
83'
Ali Eid Ghumail
- sub ->
Tiago
90'
Standings
After this match, Al Dhafra will have 7 points to remain in the 13th place. Talking about the opposition, Dibba Al Fujairah will stay with 4 points to remain in the 14th place.
Next matches
In the next match in the Uae League, Al Dhafra will host Khorfakkan Club on the 6th of May with a 3-3 head to head.
Dibba Al Fujairah will play away agasint Al Bataeh on the 8th of May with a 1-0 head to head statistic in favor of Al Bataeh (0 draws).
Al Dhafra – Formation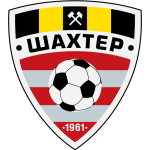 Al Dhafra
Substitutes
Al Dhafra started with a mid-fielder-oriented line-up (4-1-4-1).
The manager Aleksandar Veselinović decided to play with the following team: Abdulla Hassan Al Qamish, Khalid Butti Musabah Rashed Al Zaabi, Hamad Al Marzoqi, Claudio Rafael Nascimento Santos, Pedro Pavlov, Leonard Offoe Amesimeku, Georgi Milanov, Khalid Ali Khamis Obaid bin Mahmoud Al Darmaki, Mohamed Rayhi, Tiago De Leonco and Ahmed Fawzi.
The home team had on the bench: Rashed Muhayer Saeed Sari Al Ktebi, Hareb Najy Alhosani, Walid Amber Esmail, Mohamed Jalal, Isamail Alzaabi, Mansor Alharbi, Ali Eid Ghumail, Walid Karoui and Abdalla Alrefaey.
Substitutions
Al Dhafra made 3 changes: Ahmed Fawzi for Waleed Ambar (70′), Georgi Milanov for W. Karoui (83′) and Tiago for Ali Eid Ghumail (90′).
Dibba Al Fujairah – Formation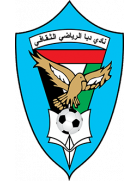 Dibba Al Fujairah
Substitutes
Dibba Al Fujairah started with a 5-3-2 line-up (5-3-2).
Hassan Al-Abdooli played with: Humaid Abdulla Ali Mubarak Zayed, Marcelo dos Santos Ferreira, Ibrahim Saeed Masoud Rashed Al Yaqoubi, Khaled Abdulla Mobarak Ali Al Blooshi, Habib Yousuf, Rashed Mohamed Khamis Ali Aldhanhani, Amer Omar Abdullah Salem Bazuhair, Mansour Mohamed Abbas Hassan Alblooshi, Pedro Henrique de Castro Silva, Eduardo Nascimento da Silva Junior and Rojerio Alves dos Santos.
The following players were sitting on the bench: Mohamed Salem Nasser Salim Al Rowaihy, Tafadzwa Dhliwayo, Abdulrahman Ali Hassan Mohammed Al Mahri, Jandir Breno Souza Silva, Abdulla Mohammed Hasan, Ahmed Ali Rashed, Ibrahim Saeed Mohamed Al Mansouri, Alvaro de Oliveira and Abdullah Khamis Juma.
Substitutions
Dibba Al Fujairah made 3 changes: Rashed Mohamed for Alvaro de Oliveira (76′), China for Jája Silva (77′) and Rashed Mohamed for T. Dhliwayo (82′).
Results of the day
These are the results of the day in the Uae League.​