SUEZ. Ceramica Cleopatra and El Geish didn't manage to score any goal on Monday..
The match was played at the New Suez Stadium stadium in Suez. The referee was Osama Ismail with the help of Karem Mahya and Mohamed Abdelazim. The 4th official was Ahmed Nasser. The weather was clear. The temperature was pleasant at 17.4 degrees Celsius or 63.36 Fahrenheit. The humidity was 88%.​
Match Statistics​
Shots
16

Total

7

1

On Target

3

15

Off Target

4

0

Shots blocked

0
142

Attack

116

68

Dangerous attack

32

103

Ball safe​

110
0

Penalties

0

4

Corners

3
Fouls
0

Yellow Cards

0

0

Double Yellow

0

0

Red Card

0
The overall ball possession was the same with both teams controlling the ball for 50% of the time.
Ball possession
No teams had a vastly superior advantage in terms of ball possession. Ceramica Cleopatra was in possession of the ball for 0% of the time vs. El Geish that controlled the ball for 0% of the time.
Attitude and shots
Ceramica Cleopatra was putting more pressure with 68 dangerous attacks and 16 shots of which 1 were on target. However, that was not enough Ceramica Cleopatra to win the match​.
Ceramica Cleopatra shot 16 times, 1 on target, 15 off target. On the opposite side, El Geish shot 7 times, 3 on target, 4 off target.
Cards
Ceramica Cleopatra didn't receive any yellow card. Regarding the opposition, El Geish received 1 yellow card (Farid Shawky).
Match Timeline
72'
Abdel Rahman Osama
- sub ->
Ali El Zahdi
Mahmoud Abdel Hafiz Mohamed
- sub ->
Mahmoud Bolbol
79'
86'
Karim Salah
- sub ->
Ahmed Samir
86'
Ali Hamdy
- sub ->
Khaled Sotohi
86'
Mohamed Shehata
- sub ->
Islam Mohareb
Samuel Amadi
- sub ->
Ahmed El Armouty
90'
Standings
After playing this match, Ceramica Cleopatra will have 17 points to sit in the 10th place. Talking about the opposition, El Geish will have 15 points to sit in the 12th place.
Next matches
In the next match in the Premier League, Ceramica Cleopatra will play away with Future FC on the 9th of May with a 2-0 head to head record in favor of Future FC (1 draw).
El Geish will host Future FC on the 17th of April with a 2-0 head to head statistic in favor of El Geish (1 draw).
Ceramica Cleopatra – Formation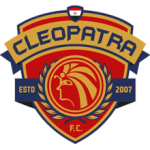 Ceramica Cleopatra
Substitutes
Ceramica Cleopatra started with a 4-3-1-2 line-up (4-3-1-2).
The manager Ahmed Samy decided to play with the following team: Mohamed Bassam, Ahmed Hany, Ragab Nabil, Ahmed Ramadan, Mohamed Shokry, Mohamed Metwally Canaria, Mohamed Ibrahim, Ahmed El Armouty, Mahmoud Bolbol Nabil, Ahmed Yasser Rayan and Mohamed Antar.
The home team had on the bench: Amer Mohamed, Mohamed Nassef, Abdelrahman Hassan, Seif Teka, Mohamed Toni, Mahmoud Abdel-Hafiez, Abdelrahman Ramadan, Arthur Justice and Samuel Amadi.
Substitutions
Ceramica Cleopatra made 3 changes: Mohamed Antar for Abdelrahman El Sakran (64′), Mahmoud Bolbol for Zalaka (79′) and Ahmed El Armouty for Samuel Amadi (90′).
El Geish – Formation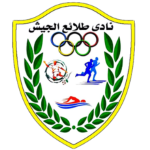 El Geish
Substitutes
El Geish started with an extremely aggressive line-up (3-4-3).
Mohamed Youssef played with: Ahmed Masoud, Ahmed Ayman Mansour, Farid Shawki, Mohamed Camacho, Islam Mohareb, Hassan Magdy, Khaled Stouhi, Ahmed Samir, Karim Tarek, Mahmoud Wadi and Ahmed Meteb.
The following players were sitting on the bench: Mohamed Shaaban, Yehia Hamed, Mahmoud Wahid, Ali El Zahdi, Ali Hamdy, Mostafa Gaber, Abdel Rahman Osama, Mohamed Shehata and Karim Salah Mohamed.
El Geish could not rely on the presence of Abdelrahman Shika (injured).
Substitutions
El Geish made 5 changes: Mahmoud Wadi for Ali El Zahdi (64′), Ali El Zahdi for Abdelrahman Shika (72′), Ahmed Samir for Karim Halawa (86′), Khaled Sotohi for Ali Hamdi (86′) and Islam Mohareb for Mohamed Shehata (86′).
Results of the day
These are the results of the day in the Premier League.​