İSTANBUL. Fenerbahçe prevailed over Ümraniyespor to win 2-1. An own goal from T. Glumac was decisive in the 89min. All goals were scored in the second half.​ It was Fenerbahçe to strike first with a goal of Michy Batshuayi at the 73′. Then it was a goal in the 78′ minute to make things even for 1-1. Eventually, Tomislav Glumac gave the win to Fenerbahçe in the 89′ minute with an own goal. Fenerbahçe was definitely superior in terms of ball possession (67%) and that was among the factors of its victory.​
O. Atasayar received a red card (90′)​. This double yellow card was one of the reason why Ümraniyespor lost the match.
The match was played at the Ümraniye Hekimbaşı Şehir Stadyumu stadium in İstanbul. The referee was Abdulkadir Bitigen who had the assistance of Ceyhun Sesigüzel and Murat Tuğberk Curbay. The 4th official was Bahattin Şimşek. The weather was cloudy. The temperature was cold at 9.6 degrees Celsius or 49.26 Fahrenheit. The humidity was 76%.​
Match Statistics​
!

33

Ball Possession

67
Shots
8

Total

21

3

On Target

10

5

Off Target

11

2

Shots blocked

6
101

Attack

134

45

Dangerous attack

86

96

Ball safe​

116
0

Penalties

0

1

Corners

6

1

Off Sides

2
Fouls
11

Total

15

3

Yellow Cards

4

1

Double Yellow

0

1

Red Card

0
Other
Ball possession
Fenerbahçe had a strong ball possession 67% while Ümraniyespor was struggling with a 33% ball possession.
Attitude and shots
Fenerbahçe was more aggressive with 86 dangerous attacks and 21 shots of which 10 were on target. This is one of the reasons why Fenerbahçe won the match.​
Ümraniyespor shot 8 times, 3 on target, 5 off target. On the other side, Fenerbahçe shot 21 times, 10 on target, 11 off target.
Cards
Ümraniyespor received 2 yellow cards (Orkun Özdemir and O. Atasayar). On the opposite side, Fenerbahçe received 4 yellow cards (Lincoln, Michy Batshuayi, Emre Mor and Miha Zajc).
O. Atasayar (Ümraniyespor) was sent off after receiving a second yellow card (90′).
Match Timeline
46'
Emre Mor
- sub ->
Miguel Crespo
73'
Michy Batshuayi
(goal)
Attila Szalai
78'
Umut Nayir 
(goal)
Durel Avounou
Serkan Göksu
- sub ->
K. Yılmaz
85'
Tomislav Glumac
(own-goal)
89'
90'
Ismail Yüksek
- sub ->
Emre Mor
Standings
After this match, Ümraniyespor will stay with 14 points to hold in the 19th place. Talking about the opposition, Fenerbahçe will have 41 points to sit in the 2nd place.
Next matches
In the next match in the Super Lig, Ümraniyespor will host Gaziantep F.K. on the 18th of February with a 3-1 head to head in favor of Gaziantep F.K. (3 draws).
Fenerbahçe will play away agasint Kayserispor on the 12th of February with a 19-8 head to head statistic in favor of Fenerbahçe (6 draws).
Ümraniyespor – Formation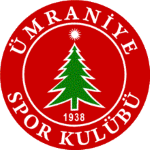 Ümraniyespor
Substitutes
Ümraniyespor started with a aggressive line-up (4-3-3).
The manager Recep Uçar decided to play with the following team: Orkun Ozdemir (6.5), Strahil Popov (7.1), Allyson Aires Dos Santos (6.6), Tomislav Glumac (6.6), Onur Atasayar (6.8), Oğuz Gürbulak (6.2), Isaac Sackey (6.4), Kartal Kayra Yılmaz (7.1), Onur Ayık (6.5), Mehmet Umut Nayir (7.5) and Adel Bettaieb (6.3).
The home team had on the bench: Antonio Mršić, Ermir Lenjani, Valentin Gheorghe, Durel Avounou (7.1), Berke Özer, Alexandru Epureanu, Geraldo (6.2), Yunus Emre Mertoglu, Serkan Göksu and Jesse Sekidika (6.1).
Substitutions
Ümraniyespor made 5 changes: Allyson  for Durel Avounou (44′), Adel Bettaieb for Geraldo (70′), Onur Ayik for J. Sekidika (70′), K. Yılmaz for Serkan Göksu (85′) and Oguz Gürbulak  for Antonio Mrsic (85′).
Best player: Mehmet Umut Nayir​
As per our analysis, the most impressive player for Ümraniyespor was Mehmet Umut Nayir.
His rating is (7.5) with 1 goal, 16 passes (75% accurate) and 0 key passes. He was won 10 duels out of 17.
Fenerbahçe – Formation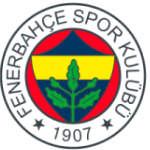 Fenerbahçe
Substitutes
Fenerbahçe started with a conservative line-up (4-4-2).
Jorge Fernando Pinheiro de Jesus played with: Altay Bayındır (6.3), Ferdi Kadıoğlu (7.3), Samet Akaydin (7.2), Attila Szalai (7.1), Lincoln (6.9), İrfan Can Kahveci (7.3), Willian Arão (6.9), Miguel Crespo (7.3), Diego Rossi (6.2), Enner Valencia (7.0) and Michy Batshuayi (7.4).
The following players were sitting on the bench: Ezgjan Alioski (6.7), Luan Peres, Emre Mor (7.3), Mert Hakan Yandaş, Miha Zajc (6.5), Arda Güler, Serdar Dursun (6.5), İsmail Yüksek, İrfan Can Eğribayat and Serdar Aziz.
Fenerbahçe could not rely on the presence of Ismail Yüksek (injured).
Substitutions
Fenerbahçe made 5 changes: Miguel Crespo for Emre Mor (46′), Irfan Can Kahveci  for Ezgjan Alioski (68′), Lincoln for Miha Zajc (68′), Diego Rossi for Serdar Dursun (82′) and Emre Mor for Ismail Yüksek (90′).
Best player: Michy Batshuayi​
The player that probably impressed the most for Fenerbahçe was Michy Batshuayi.
His rating is (7.4) with 1 goal, 18 passes (72% accurate) and 1 key pass. He was won 4 duels out of 10. He performed 1 cross.
Results of the day
These are the results of the day in the Super Lig.​