SHARJAH. Al Nasr and Al Sharjah draw 1-1. D. Mohammad scored the first own goal (30′) for Al Nasr. C. Lucas settled the score (79′) with a penalty.
The match was played at the Al-Sharjah Stadium stadium in Sharjah on Sunday and it started at 8:00 pm local time. The referee was Adel Al Naqbi with the assistance of Mohammed Ghulaita Al Shehhi and Ahmed Abdouli. The 4th official was Bader Bujamhoor.
Match Statistics​
Shots
7

Total

5

3

On Target

2

4

Off Target

3

1

Shots blocked

1
105

Attack

84

79

Dangerous attack

62

88

Ball safe​

94
1

Penalties

0

5

Corners

5
Fouls
16

Total

11

1

Yellow Cards

5

0

Double Yellow

0

0

Red Card

0
Other
The overall ball possession was the same with both teams controlling the ball for 50% of the time.
Ball possession
None of the teams was particularly dominant in terms of ball possession. Al Sharjah was in possession of the ball for 0% of the time vs. Al Nasr that controlled the ball for 0% of the time.
Attitude and shots
Al Sharjah was putting more pressure with 79 dangerous attacks and 7 shots of which 3 were on target. Nevertheless, that was not enough Al Sharjah to win the match​.
Al Sharjah shot 7 times, 3 on target, 4 off target. Regarding the opposition, Al Nasr shot 5 times, 2 on target, 3 off target.
Cards
Al Sharjah received 1 yellow card (Mohammad Abdulbasit). Regarding the opposition, Al Nasr received 5 yellow cards (P. Mlapa, Yaqoob Al Baloushi, Tozé, Saoud Abdelrazaq and Ryan Mendes).
(Al Sharjah) was sent off after receiving a red card in the (18′).
Match Timeline
Darwish bin Habib
- sub ->
Luanzinho
19'
Darwish bin Habib
(own-goal)
30'
63'
Yaqoob Al Baloushi
- Yellow
Mohammed Abdulbasit
- Yellow
65'
66'
Omar Jumaa
- sub ->
P. Mlapa
Majed Surour
- sub ->
Mohammad Abdulbasit
68'
74'
Saoud Abdulrazaq
- sub ->
Abdelaziz Sanqoor
90'
Abdulla Anwar
- sub ->
Ryan Mendes
Khalid Bawazir
- sub ->
O. Camara
90'
Standings
After this match, Al Sharjah will have 27 points to hold in the 2nd place. Regarding the opposition, Al Nasr will have 8 points to remain in the 12th place.
Next matches
In the next match in the Uae League, Al Sharjah will play away with Al Ain on the 7th of May with a 12-11 head to head record in favor of Al Ain (9 draws).
Al Nasr will host Shabab Al Ahli Dubai on the 7th of May with a 19-7 head to head in favor of Shabab Al Ahli Dubai (9 draws).
Al Sharjah – Formation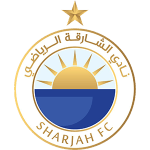 Al Sharjah
Substitutes
Al Sharjah started with a 4-4-1-1 line-up (4-4-1-1).
The manager Aurelian Cosmin Olăroiu decided to play with the following team: Adel Mohamed Ali Mohamed Al Hosani, Konstantinos Manolas, Shahin Abdulrahman, Alhusain Saleh Easa Ali, Khaled Ebraheim Helal Ebraheim Aldhanhani, Mohammad Abdulbasit Al Abdulla, Majid Rashid Al-Mehrzi, Luan Martins Pereira, Francisco Alcácer García, Caio Lucas Fernandes and Ousmane Camara.
The home team had on the bench: Saleem Sultan Salem Saeed Al Sharjee, Salem Saleh Mussallam Salem Al Rejaibi, Makhete Diop, Darwish Mohamed Obaid Mohamed Bin Habib, Hamad Fahad, Khalid Abdulraheem Mohamed Bawazir, Saeed Al Kaabi, Majid Ibrahim Surour and Gustavo Alex Mueller.
Substitutions
Al Sharjah made 3 changes: Luanzinho for Darwish Mohammad Habib (19′), Mohammad Abdulbasit for Majid Surour (68′) and O. Camara for Khalid Bawazir (90′).
Al Nasr – Formation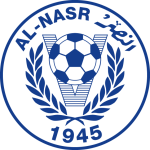 Al Nasr
Substitutes
Al Nasr started with a 4-2-3-1 line-up (4-2-3-1).
Goran Tomić played with: Ahmed Mohamed Shambieh, Mohammed Fawzi Jawhar Faraj Abdullah Al Jahwar, Abdelaziz Mohamed Sanqour Qambar Mubarak Al Mazam, Yacob Hassan Mohamed, Rashed Mohamed Omer, Samir Memišević, Gláuber Siqueira dos Santos Lima, Adel Taarabt, António José Pinheiro de Carvalho, Peniel Kokou Mlapa and Ryan Isaac Mendes da Graça.
The following players were sitting on the bench: Saoud Abdulrazaq, Hussain Mahdi Mohammed, Mayed Ali Abdulrahman Almahmoodi Alteneiji, Jassim Yaqoob Salman Mohammed Al Balooshi, Kodjo Jean Claude Aziangbe, Sultan Al Shamsi, Abdulla Anwar, Omar Juma Rabiah and Abdualla Mohd Ismail Abdulghafoor Al Tamim.
Substitutions
Al Nasr made 3 changes: P. Mlapa for Omar Jumaa (66′), Abdelaziz Sanqoor for Saoud Abdelrazaq (74′) and Ryan Mendes for Abdulla Anwar (90′).
Results of the day
These are the results of the day in the Uae League.​