DUBAI. Al Wasl was finally too much to handle for Khorfakkan Club with the goal of S. Bouftini (9′), S. Bouftini (23′) and Gabrielzinho (61′).
The match was played at the Zabeel Stadium stadium in Dubai on Sunday and it started at 5:15 pm local time. The referee was Ammar Ali Abdulla Jumaa Al Junaibi with the collaboration of Talal Rashed Al Nuaimi and Jasim Mohammed Al Ajmi. The 4th official was Khalid Ali Mohamed Ali Mahmoud Al Mulla. The weather was clear. The temperature was pleasant at 21.8 degrees Celsius or 71.19 Fahrenheit. The humidity was 46%.​
Match Statistics​
Shots
13

Total

13

5

On Target

3

8

Off Target

10

3

Shots blocked

4
118

Attack

106

66

Dangerous attack

74

118

Ball safe​

100
0

Penalties

0

4

Corners

3
Fouls
21

Total

10

0

Yellow Cards

0

0

Double Yellow

0

0

Red Card

0
Other
The overall ball possession was identical with both teams controlling the ball for 50% of the time.
Ball possession
None of the teams was particularly dominant in terms of ball possession. Al Wasl was in possession of the ball for 0% of the time vs. Khorfakkan Club that controlled the ball for 0% of the time.
Attitude and shots
Khorfakkan Club had a more offensive attitude with 74 dangerous attacks and 13 shots of which 3 were on target. Anyhow, Al Wasl was able to find the solution to win this match.​
Al Wasl shot 13 times, 5 on target, 8 off target. On the opposite side, Khorfakkan Club shot 13 times, 3 on target, 10 off target.
Cards
Al Wasl didn't receive any yellow card. Talking about the opposition, Khorfakkan Club received 2 yellow cards (Masoud Sulaiman and D. Dabo).
Match Timeline
Soufiane Bouftini
(goal)
Ali Saleh
9'
46'
Ali Mohammed
- sub ->
Masoud Sulaiman
Gabrielzinho
(goal)
T. Chancalay
61'
Siaka Sidibe
- sub ->
Gabrielzinho
67'
68'
Khalil Khamis
- sub ->
Amir Mubarak
68'
Ahmed Al Zeyoudi
- sub ->
Adel Subeel
Ghanem Ahmed
- sub ->
Hassan Ibrahim
76'
Luis Schlishting
- sub ->
Hazza Salem
76'
Yousif Ali Almheiri
- sub ->
S. Bouftini
85'
Abdulrahman Saleh
- sub ->
Faris Khalil
85'
85'
Ismael Al Hammadi
- sub ->
Fábio Abreu
Standings
After playing this match, Al Wasl will have 25 points to remain in the 4th place. On the other side, Khorfakkan Club will stay with 15 points like Bani Yas to sit in the 10th place.
Next matches
In the next match in the Uae League, Al Wasl will host Bani Yas on the 6th of May with a 13-7 head to head record in favor of Al Wasl (6 draws).
Khorfakkan Club will play away agasint Al Dhafra on the 6th of May with a 3-3 head to head stats.
Al Wasl – Formation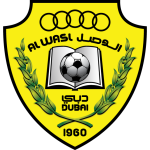 Al Wasl
Substitutes
Al Wasl started with a conservative line-up (4-5-1).
The manager Juan Antonio Pizzi Torroja decided to play with the following team: Khaled Saif Hamad Ali Al Senani, Hazza Salem Mohammed Saeed Al Faresi, Faris Khalil, Soufiane Bouftini, Aleksandar Vasiljević, Hassan Ibrahim Jumaa Hasan Safar, Fabio Virginio de Lima, Gerónimo Gastón Poblete, Ali Saleh, Gabriel Airton de Souza and Tomás Alejandro Chancalay.
The home team had on the bench: Siaka Sidibe, Abdelrahman Saleh Khamis, Ghanem Ahmed, Mohamed Jaber Naser Al Hammadi, Mohamed Ali Ahmed Mohamed Qayoudhi, Luis Schlishting, Yousif Ali Almheiri, Shehab Lashkari and Luiz Guilherme Vieira da Silva.
Substitutions
Al Wasl made 5 changes: Gabrielzinho for S. Sidibe (67′), Hassan Ibrahim for Ghanem Ahmed (76′), Hazza Salem for Luis Schlishting (76′), S. Bouftini for Yousif Ali Almheiri (85′) and Faris Khalil for Abdulrahman Saleh (85′).
Khorfakkan Club – Formation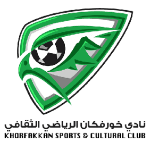 Khorfakkan Club
Substitutes
Khorfakkan Club started with a aggressive line-up (4-3-3).
Abdul Azeez Mohamed Al Anberi played with: Ahmed Al Hosani, Abdulrahman Yousuf Khamis Mubarak Khamis, Lazar Rosić, Masoud Sulaiman, Adel Sabil Moosa, Amir Mubarak Ghanim Mubarak Ghanim Al Hammadi, Mehdi Abeid, Benjamin Ayim, Aylton Filipe Boa Morte, Fábio Gonçalves Abreu and Antonio Valmor Assis Da Silva Junior.
The following players were sitting on the bench: Ismaeel Salem Ismaeel Saeed Al Hamadi, Ahmed Mahmoud Mohamed Juma Ashoori, Khalaf Mohammed Al Hosani, Doro Dabo, Ahmed Sulaiman Ahmed Kharkhash Alzeyoudi, Ali Mohamed Khameis, Salim Ali Ibrahim, Khaleil Khameis Salem and Yago Leonardo Santos de Jesus.
Substitutions
Khorfakkan Club made 5 changes: Masoud Sulaiman for Ali Al Dhanhani (46′), B. Ayim for D. Dabo (68′), Amir Mubarak for Khaleil Khameis (68′), Adel Subeel for Ahmed Al Zeyoudi (68′) and Fábio Abreu for Ismail Al Hammadi (85′).
Results of the day
These are the results of the day in the Uae League.​