RIYADH. Al Hilal beat Abha to win 2-1. It was Al Hilal to strike first with a goal of Hyun-soo Jang at the 21′. Then it was a goal in the 29′ minute to make things even for 1-1. Eventually, Salem Al-Dawsari gave the win to Al Hilal in the 52′ minute with a penalty. Al Hilal made the most of its better ball possession (57%).
The match was played at the King Saud University Stadium stadium in Riyadh on Sunday and it started at 6:00 pm local time. The referee was Georgi Kabakov assisted by Martin Margaritov and Diyan Valkov. The 4th official was Mohammed Al Esmaiel. The weather was cloudy. The temperature was pleasant at 17.1 degrees Celsius or 62.74 Fahrenheit. The humidity was 39%.​
Match Statistics​
Ball possession
Al Hilal was in firm control of the ball 57% while Abha was struggling with a 43% ball possession.
Attitude and shots
Al Hilal was putting more pressure with 49 dangerous attacks and 14 shots of which 6 were on target. This is one of the reasons why Al Hilal won the match​.
Al Hilal shot 14 times, 6 on target, 8 off target. Talking about the opposition, Abha shot 5 times, 3 on target, 2 off target.
Cards
Al Hilal received 5 yellow cards (Gustavo Cuéllar, Saleh Al-Shehri, Saud Abdulhamid, Abdullah Al Hamdan and Saud Abdulhamid). On the opposite side, Abha received 3 yellow cards (Saeed Al-Hamsl, Felipe Caicedo and Amine Attouchi).
Match Timeline
29'
Abdulfattah Mohamed Adam
(goal)
Salem Al Dawsari
(penalty)
52'
Moussa Marega
- sub ->
Michael
58'
77'
Felipe Caicedo
- sub ->
Nawaf Al-Sadi
Mohammed Kanoo
- sub ->
Luciano Vietto
81'
82'
M. Al Kunaydiri
- sub ->
Sari Amro
84'
Saad Alselouli
- sub ->
Riad Sharahili
Abdullah Alhamddan
- sub ->
Saleh Al-Shehri
87'
Musab Fahz Aljuwayr
- sub ->
André Carrillo
87'
Abdullah Alhamddan
- Yellow
90'
Standings
After this match, Al Hilal will have 32 points to sit in the 2nd place. On the opposite side, Abha will stay with 19 points to hold in the 7th place.
Next matches
In the next match in the Pro League, Al Hilal will play away against Al Adalh on the 19th of May with a 3-0 head to head stats in favor of Al Hilal (0 draws).
Abha will host Al Khaleej on the 2nd of February with a 0-0 head to head record.
Al Hilal – Formation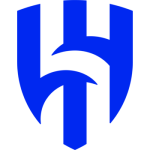 Al Hilal
Substitutes
Al Hilal started with a aggressive line-up (4-3-3).
The manager Ramón Ángel Díaz decided to play with the following team: Mohammed Khalil Al Owais, Hyun-Soo Jang, Ali Albulayhi, Saud Abdullah Abdul Hamid, Gustavo Leonardo Cuéllar Gallego, André Martín Carrillo Díaz, Salem Mohammed Al Dawsari, Nasser Al Dawsari, Michael Richard Delgado de Oliveira, Luciano Vietto and Saleh Khalid Al Shehri.
The home team had on the bench: Khalifah Aldawsari, Abdullah Ibrahim Al Maiouf, Abdullah Ibrahim Otayf, Mohammed Yahya Jahfali, Mohammed Kanoo, Muath Muath, Abdullah Alhamddan, Moussa Marega and Musab Fahz Aljuwayr.
Al Hilal could not rely on the presence of Moussa Marega (injured).
Substitutions
Al Hilal made 4 changes: Michael for Moussa Marega (58′), Luciano Vietto for Mohamed Kanno (81′), Saleh Al-Shehri for Abdullah Al Hamdan (87′) and André Carrillo for Musab Al-Juwayr (87′).
Abha – Formation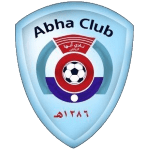 Abha
Substitutes
Abha started with a 4-2-3-1 line-up (4-2-3-1).
Roel Coumans played with: Devis Rogers Epassy Mboka, Saad Natiq Naji, Sari Amro, Saeed Al Hamsal, Amine Atouchi, Uroš Matić, Saleh Mohammed Al Jamaan, Riyadh Sharahili, Saâd Bguir, Abdulfattah Mohamed Adam and Nawaf Alsadi.
These were the players on the bench: Saad Alselouli, Zakaria Sami Al Sudani, Mutair Al-Zahrani, Tayeb Meziani, Mansour Jawhar, Fahad Bin Jumayah, Mohammed Raji Al Kunaydiri, Felipe Salvador Caicedo Corozo and Ahmad Al Hbeab.
Abha could not rely on the presence of Saad Al-Salouli (injured).
Substitutions
Abha made 3 changes: Nawaf Al-Sadi for Felipe Caicedo (77′), Sari Amro for Mohammed Al-Kunaydiri (82′) and Riad Sharahili for Saad Al-Salouli (84′).
Results of the day
These are the results of the day in the Pro League.​