BERRECHID. Wydad Casablanca beats Riadi Salmi 1-0 after A. El scored just 1 goal (52′). Wydad Casablanca was decisively better in terms of ball possession (64%) and that was among the factors of its victory.​
M. Erbibi received a red card (90′)​. This double yellow card was one of the reason why Riadi Salmi lost the match.
The match was played at the Terrain Errazi stadium in Berrechid. The weather was clear. The temperature was pleasant at 15.8 degrees Celsius or 60.46 Fahrenheit. The humidity was 71%.​
Match Statistics​
!

36

Ball Possession

64
Shots
6

Total

12

2

On Target

4

4

Off Target

8

0

Shots blocked

0
80

Attack

117

36

Dangerous attack

50

82

Ball safe​

90
0

Penalties

0

3

Corners

5
Fouls
3

Yellow Cards

3

1

Double Yellow

0

1

Red Card

0
Other
Ball possession
Wydad Casablanca was in firm control of the ball 64% while Riadi Salmi was struggling with a 36% ball possession.
Attitude and shots
Wydad Casablanca had a more offensive attitude with 50 dangerous attacks and 12 shots of which 4 were on target. This is one of the reasons why Wydad Casablanca won the match.​
Riadi Salmi shot 6 times, 2 on target, 4 off target. On the other side, Wydad Casablanca shot 12 times, 4 on target, 8 off target.
Cards
Riadi Salmi received 3 yellow cards (M. Erbibi, H. Abdallah and A. Maghloub). On the other side, Wydad Casablanca received 3 yellow cards (A. El Hassouni, J. Daoudi and A. Haimoud).
M. Erbibi (Riadi Salmi) was sent off after receiving a second yellow card (90′).
Match Timeline
Hicham El Alaoui Marzak
- sub ->
A. Sabih
66'
69'
Hicham Boussefiane
- sub ->
M. Ounajem
69'
Reda Jaadi
- sub ->
I. Moutaraji
82'
Hamid Ahadad
- sub ->
Y. Ghazouani
82'
Hamza Ait Allah
- sub ->
A. Traoré
90'
Mouaid Allafi
- sub ->
S. Bouhra
Mohcine Erbibi
(yellowred)
90'
Standings
After playing this match, Riadi Salmi will stay with 21 points like Maghreb Fès, UTS Rabat and Difaâ El Jadida to move down in the 7th place. Talking about the opposition, Wydad Casablanca will have 28 points like FAR Rabat to sit in the 2nd place.
Next matches
In the next match in the Botola Pro, Riadi Salmi will host Ittihad Tanger on the 28th of January with a 2-1 head to head in favor of Ittihad Tanger (0 draws).
Wydad Casablanca will host FUS Rabat on the 29th of January with a 13-9 head to head record in favor of Wydad Casablanca (6 draws).
Riadi Salmi – Formation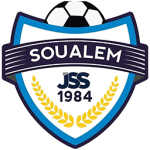 Riadi Salmi
Substitutes
The manager Zakaria Aboub decided to play with the following team: .
Substitutions
Riadi Salmi made 3 changes: A. Sabih for H. Marzak (66′), Y. Ghazouani for H. Ahadad (82′) and A. Traoré for H. Ait Allal (82′).
Wydad Casablanca – Formation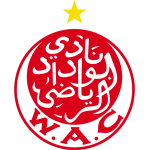 Wydad Casablanca
Substitutes
Hassan Benabicha played with: .
Substitutions
Wydad Casablanca made 3 changes: M. Ounajem for H. Boussefiane (69′), I. Moutaraji for R. Jaadi (69′) and S. Bouhra for Muaid Ellafi (90′).
Results of the day
These are the results of the day in the Botola Pro.​