TANGER. Chabab Mohammédia prevails over Ittihad Tanger 1-0 after A. Ennakhli scored just 1 goal (30′). Ittihad Tanger was truly superior in terms of ball possession (68%).​
F. Abdelmouttalib received a red card (84′)​. This red card was one of the reason why Ittihad Tanger lost the match.
The match was played at the Grand Stade de Tanger stadium in Tanger on Sunday and it started at 6:15 pm local time. The weather was clear. The temperature was pleasant at 15.5 degrees Celsius or 59.95 Fahrenheit. The humidity was 70%.​
Match Statistics​
!

68

Ball Possession

32
Shots
12

Total

5

3

On Target

2

9

Off Target

3

0

Shots blocked

0
153

Attack

78

89

Dangerous attack

31

102

Ball safe​

97
0

Penalties

0

9

Corners

0
Fouls
5

Yellow Cards

1

0

Double Yellow

0

1

Red Card

0
Other
Ball possession
Ittihad Tanger had a strong ball possession 68% while Chabab Mohammédia was struggling with a 32% ball possession.
Attitude and shots
Ittihad Tanger was more pushing with 89 dangerous attacks and 12 shots of which 3 were on target. Nevertheless, Chabab Mohammédia managed to find the solution to win this contest.​
Ittihad Tanger shot 12 times, 3 on target, 9 off target. Regarding the opposition, Chabab Mohammédia shot 5 times, 2 on target, 3 off target.
Cards
Ittihad Tanger received 3 yellow cards (Z. Kiani, A. Jarfi and Y. Ben Ali). On the other side, Chabab Mohammédia received 2 yellow cards (T. Safsafi and T. Safsafi).
(Ittihad Tanger) was sent off after receiving a red card in the (84′).
Match Timeline
29'
Hamza Errahli
- sub ->
M. Afallah
Ismail Laghzali
- sub ->
H. Hassani
71'
74'
Zakaria Nassik
- sub ->
A. Ennakhli
Abdellah El Moudene
- sub ->
A. Akhrif
76'
Faouzi Abdoul Mutalib
- Red
84'
90'
Taoufik Safsafi
- sub ->
A. Jarfi
Standings
After this encounter, Ittihad Tanger will stay with 2 points to sit in the 16th place. On the opposite side, Chabab Mohammédia will have 18 points to sit in the 11th place.
Next matches
In the next match in the Botola Pro, Ittihad Tanger will play away with Riadi Salmi on the 28th of January with a 2-1 head to head in favor of Ittihad Tanger (0 draws).
Chabab Mohammédia will host RSB Berkane on the 26th of January with a 1-1 head to head.
Ittihad Tanger – Formation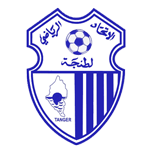 Ittihad Tanger
Substitutes
The manager Jâafar Rkik decided to play with the following team: .
Substitutions
Ittihad Tanger made 3 changes: H. Hassani for I. Laghzali (71′), A. Akhrif for A. El Moudène (76′) and A. Jarfi for T. Safsafi (90′).
Chabab Mohammédia – Formation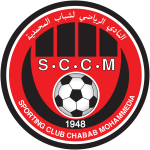 Chabab Mohammédia
Substitutes
Mohamed Fakhir played with: .
Substitutions
Chabab Mohammédia made 2 changes: M. Afallah for H. Errahli (29′) and A. Ennakhli for Z. Nassik (74′).
Results of the day
These are the results of the day in the Botola Pro.​