BEER SHEVA. Hapoel Be'er Sheva finds the way to recover against Maccabi Netanya with a goal on the P. Twumasi 17′ and a goal on the I. Zlatanović 39′.
The match was played at the Yaakov Turner Toto Stadium stadium in Beer Sheva on Sunday and it started at 8:15 pm local time. The referee was Igal Frid with the help of Mati Yacobov and Yossi Babayof. The 4th official was Gal Levi. The weather was clear. The temperature was cold at 13.5 degrees Celsius or 56.26 Fahrenheit. The humidity was 71%.​
Match Statistics​
Shots
12

Total

12

6

On Target

7

6

Off Target

5

0

Shots blocked

0
100

Attack

94

83

Dangerous attack

47

82

Ball safe​

102
0

Penalties

0

6

Corners

2
Fouls
3

Yellow Cards

1

0

Double Yellow

0

0

Red Card

0
Other
Ball possession
The ball possession was not so different. Hapoel Be'er Sheva was in possession of the ball for 54% of the time vs. Maccabi Netanya that controlled the ball for 46% of the time.
Attitude and shots
Hapoel Be'er Sheva had a more offensive attitude with 83 dangerous attacks and 12 shots of which 6 were on target. Notwithstanding, that was not enough Hapoel Be'er Sheva to win the match​.
Hapoel Be'er Sheva shot 12 times, 6 on target, 6 off target. Regarding the opposition, Maccabi Netanya shot 12 times, 7 on target, 5 off target.
Cards
Hapoel Be'er Sheva received 2 yellow cards (S. Elias and A. Solomon). On the opposite side, Maccabi Netanya received 1 yellow card (Plamen Galabov).
Match Timeline
Eugene Ansah
- sub ->
D. Micha
46'
Aviv Solomon
- sub ->
E. Tibi
46'
64'
Boris Takang
- sub ->
A. Avraham
Mariano Bareiro
- sub ->
E. Shamir
65'
Alexandru Păun
- sub ->
R. Hatuel
71'
71'
Ido Vayer
- sub ->
R. Hatuel
77'
Amir Berkovits
- sub ->
L. Rotman
77'
Yuval Sadeh
- sub ->
Plamen Galabov
Itay Shechter
- sub ->
S. Elias
83'
Standings
After this match, Hapoel Be'er Sheva will have 39 points to sit in the 3rd place. Talking about the opposition, Maccabi Netanya will have 21 points like Hapoel Hadera to hold in the 8th place.
Next matches
In the next match in the Ligat ha'Al, Hapoel Be'er Sheva will host Hapoel Katamon on the 11th of February with a 3-0 head to head statistic in favor of Hapoel Be'er Sheva (0 draws).
Maccabi Netanya will play away agasint Hapoel Katamon on the 3rd of February with a 2-1 head to head in favor of Hapoel Katamon (0 draws).
Hapoel Be'er Sheva – Formation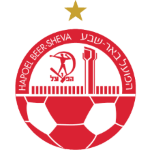 Hapoel Be\'er Sheva
Substitutes
The manager Elyaniv Felix Barda decided to play with the following team: Omri Glazer, Miguel Ângelo Leonardo Vitor, Eitan Tibi, Iyad Abu Abaid, Shay Elias, Roei Gordana, Dor Micha, Ramzi Safouri, Eden Shamir, Sagiv Shalom Yehezkel and Rotem Hatuel.
The home team had on the bench: Aviv Solomon, Eugene Ansah, Lucas Mariano Bareiro, Constantin Adrian Păun Alexandru, Itay Menachem Shechter, Tomer Hemed, Astrit Seljmani, Or Dadya and Niv Eliasi.
Substitutions
Hapoel Be'er Sheva made 5 changes: D. Micha for E. Ansah (46′), E. Tibi for A. Solomon (46′), E. Shamir for M. Bareiro (65′), R. Hatuel for I. Vayer (71′) and S. Elias for I. Shechter (83′).
Maccabi Netanya – Formation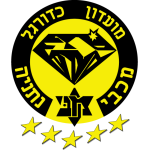 Maccabi Netanya
Substitutes
Ran Kozuch played with: Omri Gandelman, Patrick Twumasi, Igor Zlatanović, Itamar Nitzan, Plamen Galabov, Raz Shlomo, Karem Jaber, Aviv Avraham, Liran Rotman, Eden Karzev and Naftali Balay.
The following players were sitting on the bench: Boris Enow Takang, Ido Vayer, Amir Berkovits, Yuval Sadeh, Shay Haim Konstantini, Raz Carmi, Ahmad Ebraheim, Osher Eliyahu and Erich Berko.
Substitutions
Maccabi Netanya made 4 changes: A. Avraham for B. Enow (64′), R. Hatuel for A. Păun (71′), L. Rotman for A. Berkovits (77′) and Plamen Galabov for Y. Sadeh (77′).
Results of the day
These are the results of the day in the Ligat ha'Al.​