VILLARREAL. Villarreal snatched a late win Girona 1-0 after D. Parejo scored a penalty (90′). Villarreal was definitely superior in terms of ball possession (70%) and that was among the factors of its victory.​
S. Bueno received a red card (79′)​. This double yellow card was one of the reason why Girona lost the match.
Gerard Moreno squandered a penalty (90′) for Villarreal.​
The match was played at the Estadio de la Cerámica stadium in Villarreal on Sunday and it started at 2:00 pm local time. In front of 15,129 spectators.​ The referee was Carlos del Cerro Grande who was helped by Diego Barbero Sevilla and Gonzalo García González. The 4th official was Fulgencio Madrid Martínez. The weather was clear. The temperature was cold at 8.2 degrees Celsius or 46.78 Fahrenheit. The humidity was 58%.​
Match Statistics​
!

70

Ball Possession

30
Shots
19

Total

9

9

On Target

2

10

Off Target

7

1

Shots blocked

1
128

Attack

55

79

Dangerous attack

23

74

Ball safe​

94
2

Penalties

0

3

Corners

2

1

Off Sides

5
Fouls
21

Total

15

5

Yellow Cards

5

0

Double Yellow

1

0

Red Card

1
Other
Ball possession
Villarreal had a strong ball possession 70% while Girona was struggling with a 30% ball possession.
Attitude and shots
Villarreal was more pushing with 79 dangerous attacks and 19 shots of which 9 were on target. This is one of the reasons why Villarreal won the match​.
Villarreal shot 19 times, 9 on target, 10 off target. On the other side, Girona shot 9 times, 2 on target, 7 off target.
Cards
Villarreal received 5 yellow cards (Gerard Moreno, Yéremy Pino, Pau Torres, Álex Baena and Alberto Moreno). Talking about the opposition, Girona received 4 yellow cards (S. Bueno, Miguel Gutiérrez, Cristhian Stuani and Juanpe).
Also, Girona didn't end the match with 11 players after S. Bueno (Girona) was sent off after receiving a second yellow card (79′).
Match Timeline
64'
Yangel Herrera
- sub ->
Iván Martín
64'
Valentin Castellanos
- sub ->
Cristhian Stuani
75'
Borja Garcia
- sub ->
Aleix García
75'
Valery Fernández
- sub ->
Toni Villa
79'
Santiago Bueno
(yellowred)
81'
Juanpe
- sub ->
Miguel Gutiérrez
Morales
- sub ->
Yéremy Pino
81'
Manu Trigueros
- sub ->
Étienne Capoue
81'
Alberto Moreno
- sub ->
J. Mojica
86'
Gerard Moreno
- missed penalty
Gerard Moreno
90'
Standings
After playing this match, Villarreal will have 31 points like Atlético Madrid to hold in the 5th place. Regarding the opposition, Girona will stay with 21 points to remain in the 11th place.
Next matches
In the next match in the La Liga, Villarreal will host Rayo Vallecano on the 30th of January with a 10-2 head to head statistic in favor of Villarreal (1 draw).
Girona will host FC Barcelona on the 28th of January with a 5-0 head to head in favor of FC Barcelona (1 draw).
Villarreal – Formation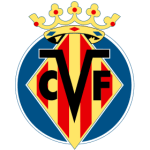 Villarreal
Substitutes
Villarreal started with a aggressive line-up (4-3-3).
The manager Enrique Setién Solar decided to play with the following team: Pepe Reina (6.8), Aïssa Mandi (7.1), Jorge Cuenca (6.9), Pau Torres (7.3), Johan Mojica (6.7), Étienne Capoue (6.2), Dani Parejo (7.2), Alejandro Baena (7.7), Samuel Chukwueze (7.1), Gerard Moreno (6.7) and Yéremy Pino (7.1).
The home team had on the bench: Juan Foyth, Mamadou Fall (6.4), Diego Collado, Manu Morlanes, Filip Jörgensen, José Luis Morales (6.7), Fernando Niño, Alberto Moreno (6.7) and Manu Trigueros (6.8).
Substitutions
Villarreal made 5 changes: Jorge Cuenca for Mamadou Mbacke (62′), Yéremy Pino for José Luis Morales (81′), Étienne Capoue for Manu Trigueros (81′), Samuel Chukwueze for Diego Collado (86′) and J. Mojica for Alberto Moreno (86′).
Best player: Alejandro Baena​
The player that probably impressed the most for Villarreal was Alejandro Baena even if he didn't score the decisive goal.
His rating is (7.7) with 42 passes (83% accurate) and 2 key passes. He was won 5 duels out of 13. He performed 2 crosses.
Girona – Formation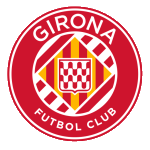 Girona
Substitutes
Girona started with a 4-2-3-1 line-up (4-2-3-1).
Miguel Ángel Sánchez Muñoz played with: Paulo Gazzaniga (8.3), Arnau Martínez (6.9), Santiago Bueno (6.6), Bernardo Espinosa (7.1), Miguel Gutiérrez (6.2), Oriol Romeu (7.0), Aleix García (7.2), Toni Villa (6.6), Iván Martín (6.5), Rodrigo Riquelme (7.1) and Cristhian Stuani (6.1).
These were the players on the bench: Valentin Castellanos (6.6), Javier Hernández, Manu Vallejo, Borja García (6.5), Juan Carlos, Valery Fernández (6.7), Yangel Herrera (6.8), Yan Couto, Juanpe (6.4), Toni Fuidias, Viktor Tsygankov and Casals Joel Roca.
Substitutions
Girona made 5 changes: Iván Martín for Y. Herrera (64′), Cristhian Stuani for Taty Castellanos (64′), Aleix García for Borja García (75′), Toni Villa for Valery Fernández (75′) and Miguel Gutiérrez for Juanpe (81′).
Best player: Paulo Gazzaniga​
Following our analysis, the most impressive player for Girona was the goalkeeper: Paulo Gazzaniga. His rating is 8.25. He performed 7 saves.
Results of the day
These are the results of the day in the La Liga.​