VARAžDIN. Varaždin and Lokomotiva Zagreb didn't manage to score any goal on Sunday..
The match was played at the Stadion Anđelko Herjavec stadium in Varaždin on Sunday and it started at 5:10 pm local time. The referee was Dario Bel who was helped by Kristijan Novosel and Ivan Janić. The 4th official was Ivan Matić. The weather was cloudy. The temperature was quite cold at 0.5 degrees Celsius or 32.9 Fahrenheit. The humidity was 71%.​
Match Statistics​
Shots
16

Total

14

7

On Target

6

9

Off Target

8

0

Shots blocked

0
142

Attack

141

63

Dangerous attack

79

0

Ball safe​

0
0

Penalties

0

4

Corners

8
Fouls
2

Yellow Cards

2

0

Double Yellow

0

0

Red Card

0
Ball possession
The ball possession was not so different. Varaždin was in possession of the ball for 48% of the time vs. Lokomotiva Zagreb that controlled the ball for 52% of the time.
Attitude and shots
Lokomotiva Zagreb was putting more pressure with 79 dangerous attacks and 14 shots of which 6 were on target. Notwithstanding, that was not enough Lokomotiva Zagreb to win the match​.
Varaždin shot 16 times, 7 on target, 9 off target. Regarding the opposition, Lokomotiva Zagreb shot 14 times, 6 on target, 8 off target.
Cards
Varaždin received 2 yellow cards (Jorgo Pellumbi and David Puclin). Regarding the opposition, Lokomotiva Zagreb received 3 yellow cards (Ivan Milicevic, Vladan Bubanja and Jon Mersinaj).
Match Timeline
Andris Herrera
- sub ->
Lovro Banovec
58'
65'
Indrit Tuci
- sub ->
Luka Stojkovic
Marin Pilj
- sub ->
A. Elezi
71'
Niko Domjanić
- sub ->
Fran Brodic
72'
Standings
After this contest, Varaždin will have 24 points to hold in the 5th place. On the other side, Lokomotiva Zagreb will have 19 points to sit in the 7th place.
Next matches
In the next match in the 1. HNL, Varaždin will play away with Gorica on the 27th of May with a 4-3 head to head record in favor of Gorica (4 draws).
Lokomotiva Zagreb will host Gorica on the 6th of May with a 7-6 head to head statistic in favor of Lokomotiva Zagreb (7 draws).
Varaždin – Formation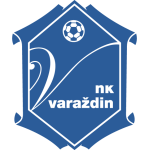 Varaždin
Substitutes
Varaždin started with a aggressive line-up (4-3-3).
The manager Nikola Šafarić decided to play with the following team: Božidar Radošević (7.3), Jozo Stanić (6.9), Luka Jelenić (7.5), Jorgo Pëllumbi (6.8), Matija Kolarić (7.0), Tonio Teklić (7.1), David Puclin (7.2), Agon Elezi (6.6), Lovro Banovec (6.5), Fran Brodić (6.8) and Michele Šego (6.9).
The home team had on the bench: Oliver Zelenika, Vito Težak, Nick Ocvirek, Luka Škaričić, Leonard Vuk, Itsuki Urata, Ivan Šaranić, Marko Stolnik, Andris Herrera (6.8), Karlo Lusavec, Marin Pilj (6.1) and Niko Domjanić (6.4).
Substitutions
Varaždin made 3 changes: Lovro Banovec for Andris Herrera (58′), A. Elezi for Marin Pilj (71′) and Fran Brodic for Niko Domjanic (72′).
Best player: Luka Jelenić​
As per our analysis, the most impressive player for Varaždin was Luka Jelenić.
His rating is (7.5) with 48 passes (81% accurate) and 0 key passes. He was won 3 duels out of 6.
Lokomotiva Zagreb – Formation

Lokomotiva Zagreb
Substitutes
Lokomotiva Zagreb started with a 4-2-3-1 line-up (4-2-3-1).
Silvijo Čabraja played with: Nikola Čavlina (7.1), Branimir Cipetić (7.2), Branimir Kalaica (7.4), Justin De Haas (7.1), Ivan Milićević (7.0), Mateo Marić (7.8), Vladan Bubanja (7.8), Josip Pivarić (7.1), Luka Stojković (7.3), Silvio Goričan (6.2) and Sandro Kulenović (7.2).
They had on the bench: Marko Vranjković, Ivan Tomečak (6.5), Zvonimir Šubarić, Art Smakaj, Indrit Tuci (6.4), Ibrahim Aliyu (6.6), Gabriel Groznica, Marin Šotiček, Fabijan Krivak, Hajdin Salihu and Jon Mersinaj.
Substitutions
Lokomotiva Zagreb made 3 changes: Ivan Milicevic for Ivan Tomecak (46′), Josip Pivaric for Ibrahim Aliyu (62′) and Luka Stojkovic for Indrit Tuci (65′).
Best player: Vladan Bubanja​
As per our analysis, the most impressive player for Lokomotiva Zagreb was Vladan Bubanja.
His rating is (7.8) with 42 passes (83% accurate) and 2 key passes. He was won 4 duels out of 9. He hit the woodwork once times.
Results of the day
These are the results of the day in the 1. HNL.​